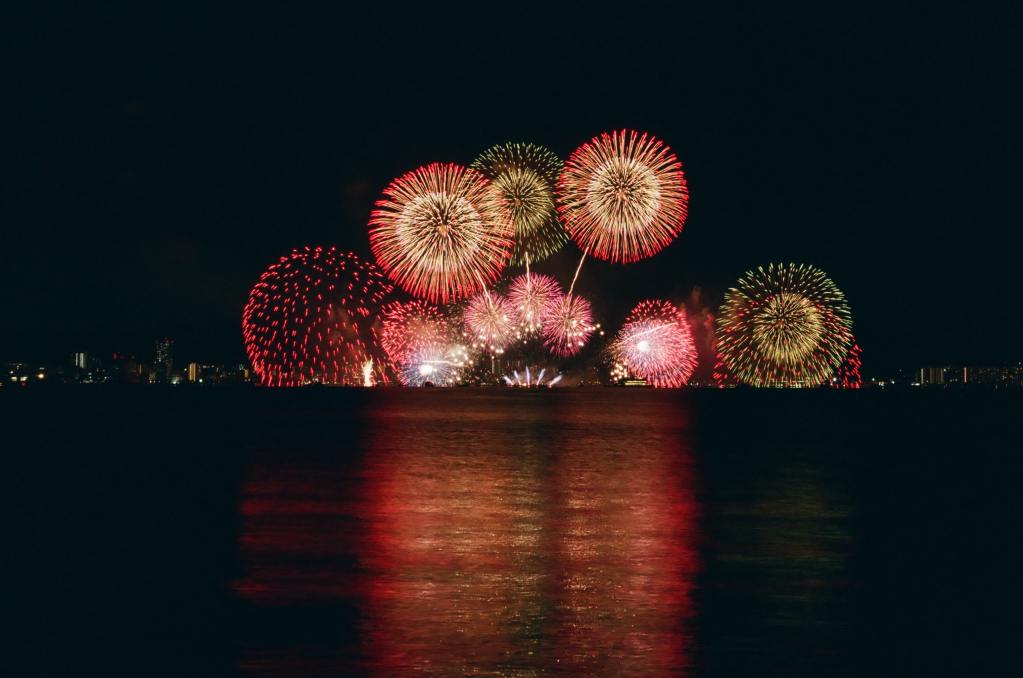 On the Fourth of July, Americans stand as one to celebrate all that is best about this country. Along with fireworks, barbecues, and parades, Fourth of July movies can rally the entire family with inspiring stories of real-life American heroes. We've rounded up a star-spangled list of family classics that are sure to get everyone in the spirit of Independence Day.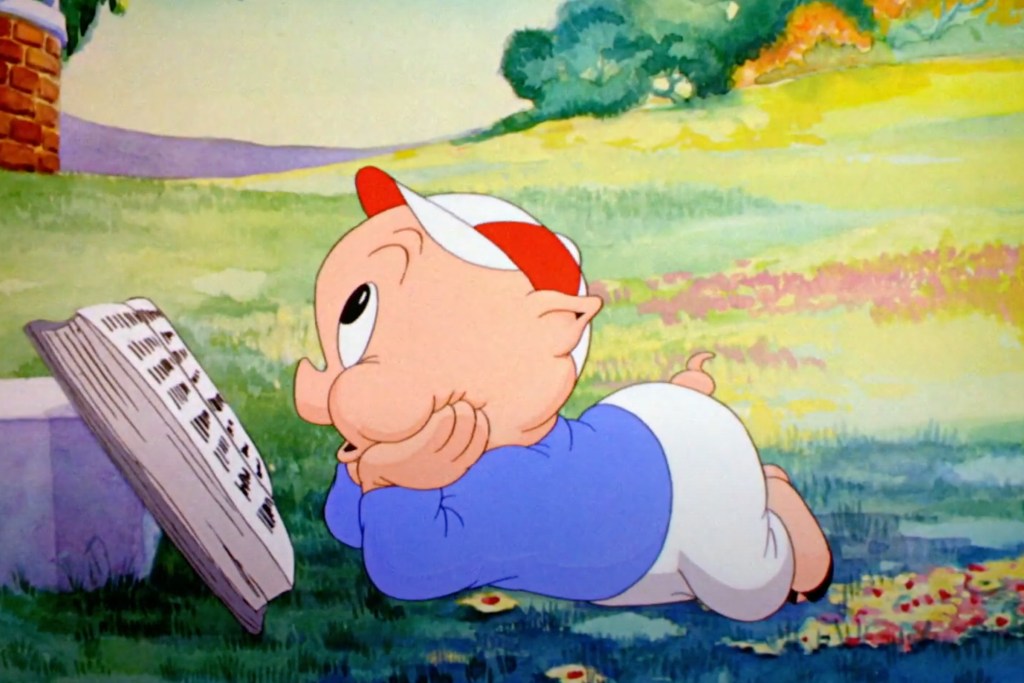 Old Glory
Let's start with something short and sweet. In this 1938 Porky Pig cartoon (available on YouTube), Uncle Sam himself gives a dreaming Porky Pig an American history lesson that inspires him to learn the Pledge of Allegiance.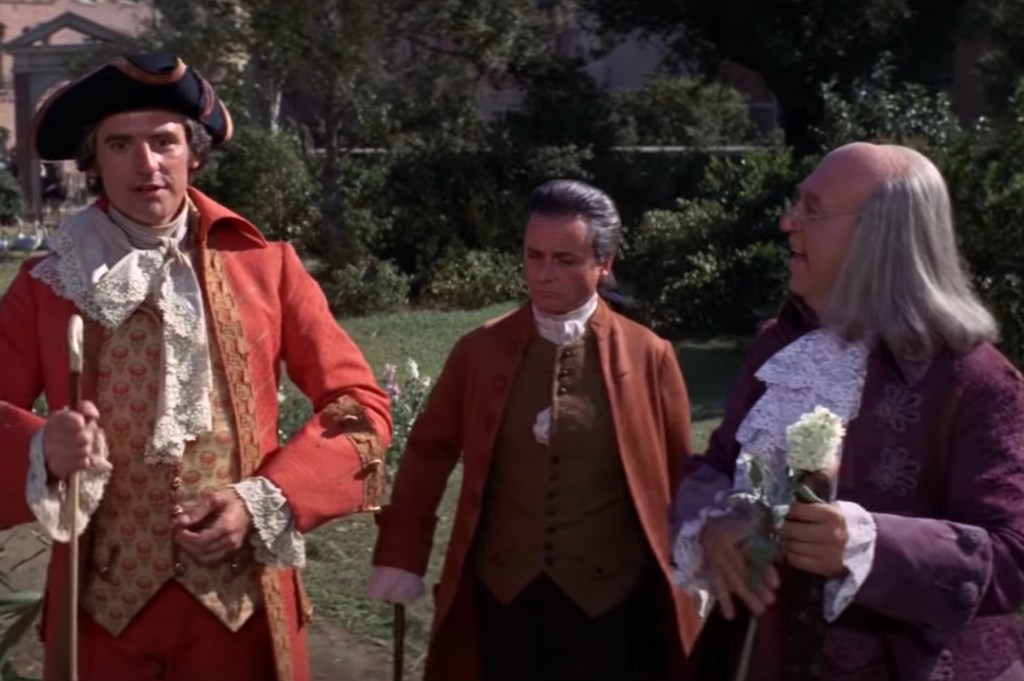 1776
Decades before Hamilton, this spirited Tony Award-winning musical told the stirring (and toe-tapping) story of how John Adams, Benjamin Franklin, and Thomas Jefferson led the charge for America's independence from England. For a story that is 245 years old, the issues it wrestles with (the abolition of slavery, states rights, the role of the federal government) are still relevant. Plus, it's got a good beat and you can dance to it.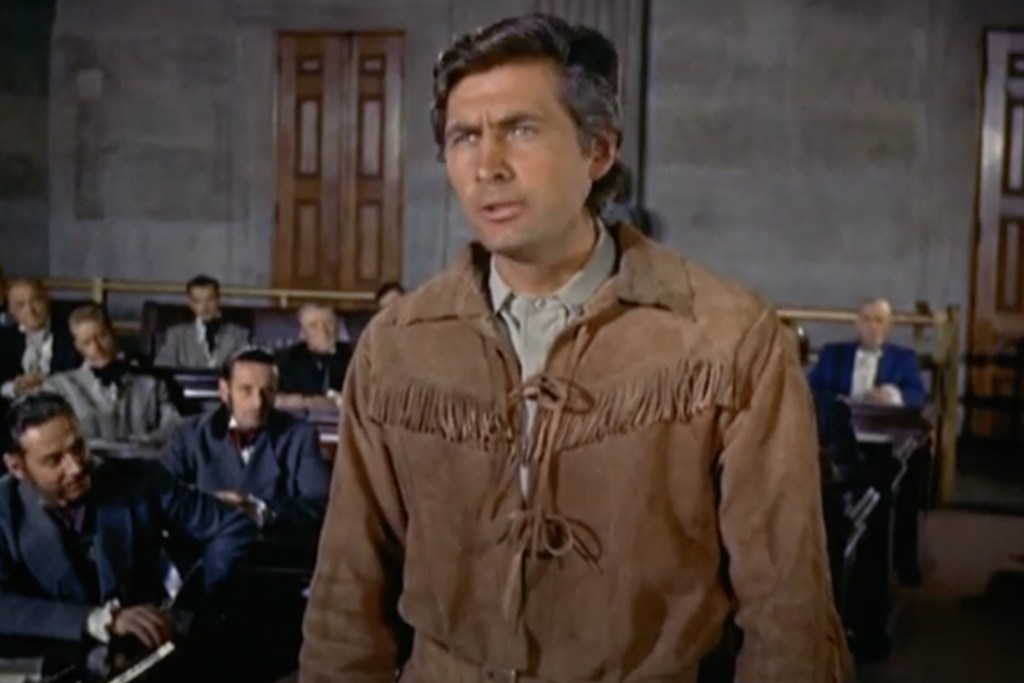 Davy Crockett: King of the Wild Frontier and Johnny Tremain
America's pioneer and patriotic spirit play out in this recommended Disney double-feature. Fess Parker became America's first American idol when he started as Davy Crockett, Indian Fighter. The theme song ("Born on a Mountaintop on Tennessee…") was a chart-topping bestseller, and Parker's signature coonskin cap became the fashion statement for kids who acted out Crockett's rustic adventures in their backyards. Johnny Tremain, based on the award-winning children's book, is set in Boston just prior to the American Revolution. The rousing story finds young Johnny becoming involved with the Sons of Liberty and playing a role in the Boston Tea Party, Paul Revere's ride, and the pivotal battles at Lexington and Concord.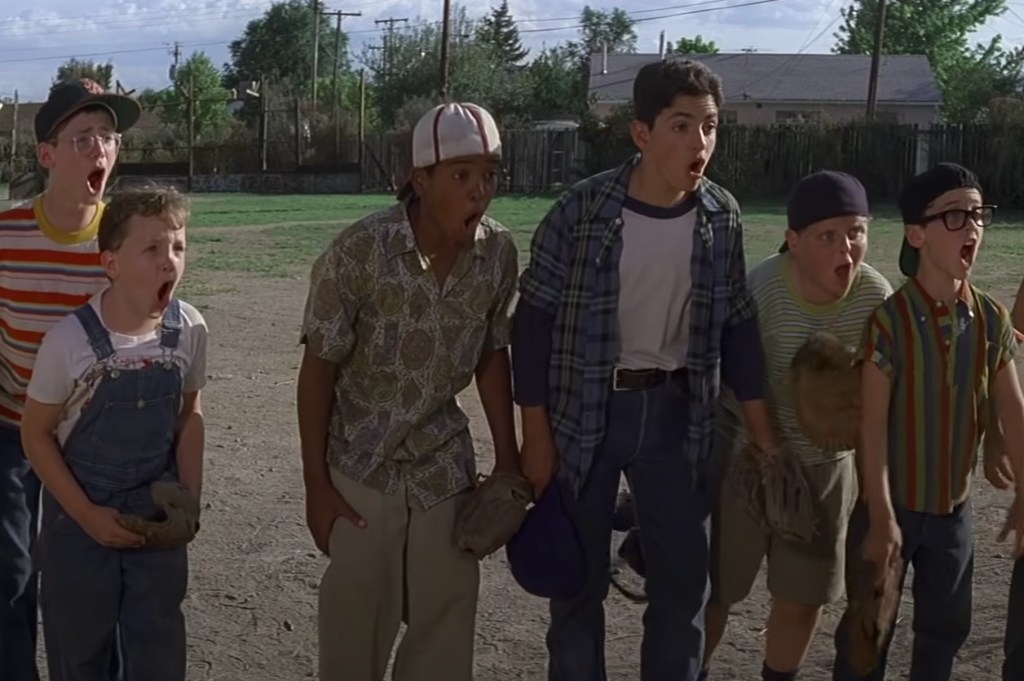 The Sandlot
Ain't that America: In 1962, a group of kids from different backgrounds bond over their daily game of baseball in the neighborhood sandlot. The highlight of this nostalgic cult favorite is a night game played on the Fourth of July with a magnificent fireworks display in the background and Ray Charles on the soundtrack.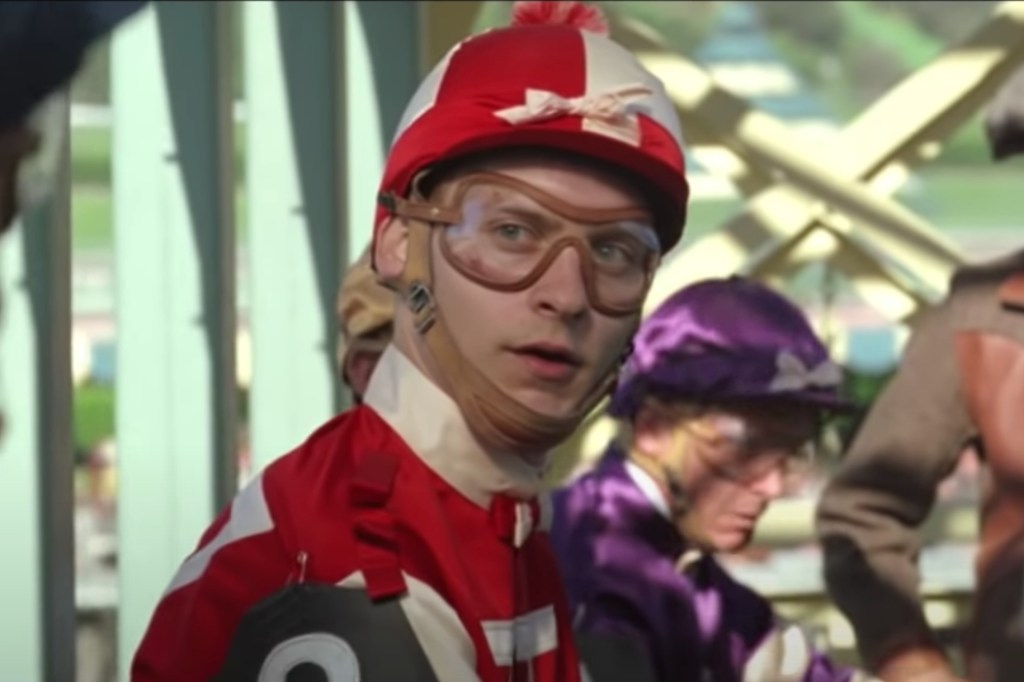 Seabiscuit
A horse is a horse (of course, of course), unless that horse is the famous Seabiscuit, whose American Triple Crown speed records still stand. A thoroughbred cast, Jeff Bridges, Chris Cooper, and Tobey Maguire, star as Seabiscuit's owner, trainer, and jockey, who put all their faith in this underdog (or is that underhorse?), whose heroics on the track inspired Americans during the Depression. A reminder that not all American heroes have just two legs.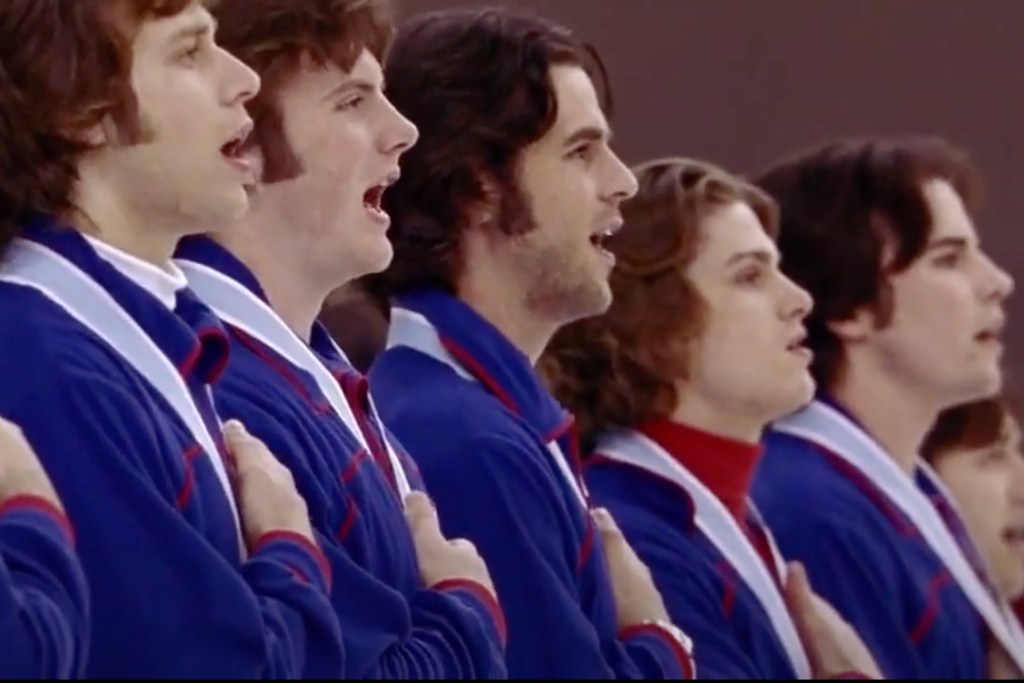 Miracle
Do you believe in miracles? The United States hadn't won the Olympic Gold Medal in hockey since 1960. Two decades later, coach Herb Brooks assembled a team to take on the dominating Soviets. Young and untested, they were hardly a dream team, but the U.S.A. on the front of their jerseys became more important than their own names on the back.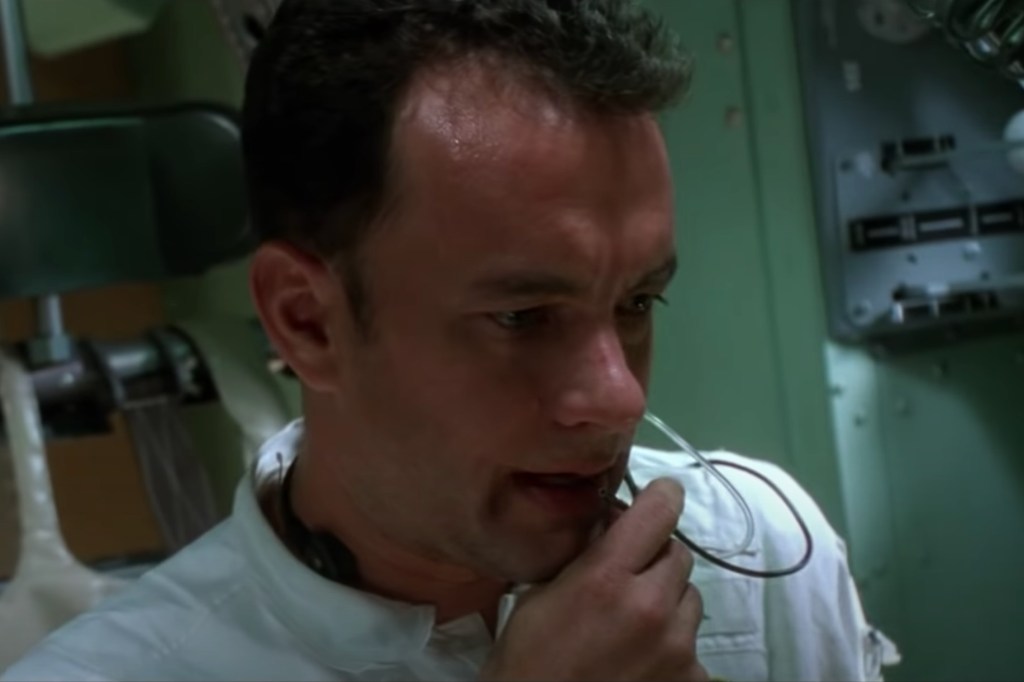 Apollo 13
Everyone quotes "Houston, we have a problem," but the best line in Ron Howard's Oscar-nominated film about the 1970 aborted mission to the moon is really this: "Failure is not an option." The film's real heroes are the ground crew who will not rest until they devise solutions on the fly that will bring astronauts Jim Lovell, John Swigert, and Fred Haise safely home.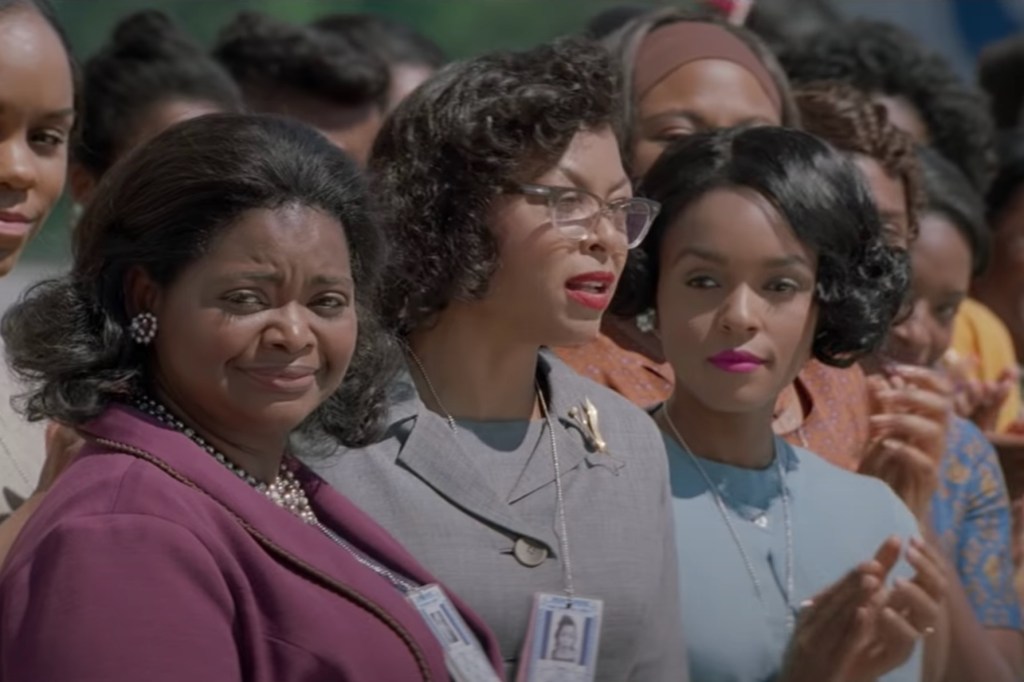 Hidden Figures
This Best Picture nominee stars Taraji P. Henson, Octavia Spencer, and Janelle Monae as Katherine Goble Johnson, Dorothy Vaughan, and Mary Jackson, three pioneering African-American women, who, despite the racism and segregation of the time, made long-unsung contributions that helped launch America into the Space Race.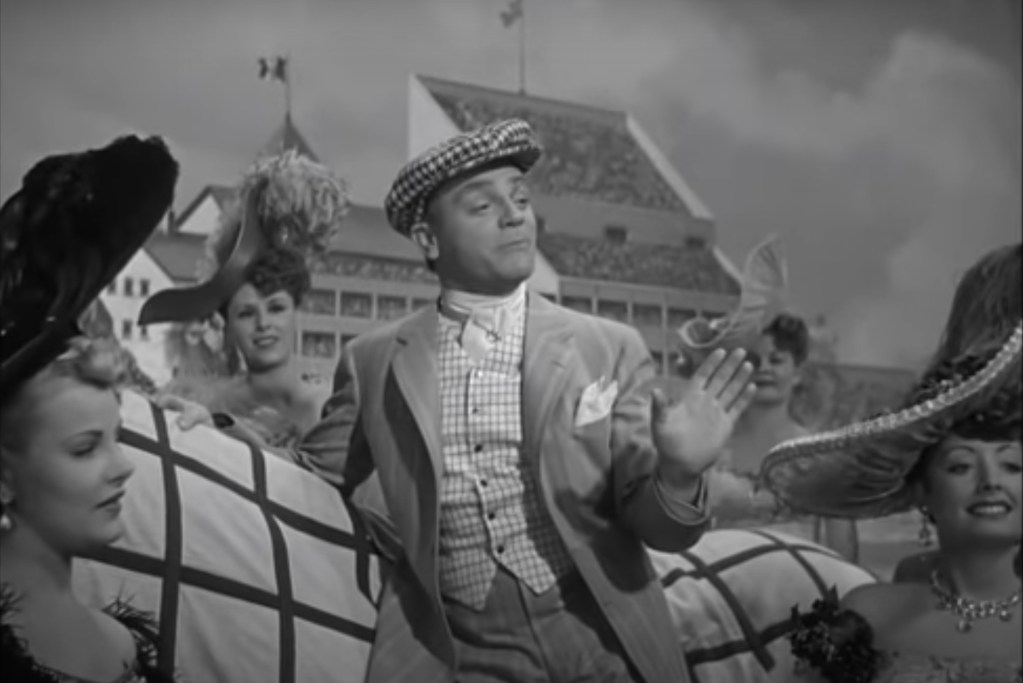 Yankee Doodle Dandy
We began and end with the flag, and one of its greatest champions as an indestructible symbol of our country. James Cagney won an Oscar as George M. Cohan, who composed such patriotic standards as "You're a Grand Old Flag" and "Yankee Doodle Dandy." His definition of America is as good as any: "Where else in the world today," he asks President Franklin Delano Roosevelt, "could a plain guy like me come in and talk things over with the head man?"
Watching any one of these July 4th movies with your family is a wonderful way to celebrate our country, and as a bonus, you'll get to spend a couple of hours of quality time together, as well. No matter how you wind up celebrating the 4th, we wish you a very happy one.
Editors' Recommendations