New Year's resolutions have quite a long track record. The practice of setting goals when welcoming in a new year date all the way back to the ancient Babylonians. Back then, New Year's Day was celebrated in March, not January. The ancient Romans also had a habit of starting a new year with resolutions, as did early Christians. Today, New Year's resolutions aren't necessarily based on religion. Instead, New Year's resolutions are more personal and often involve losing weight, getting the finances in order, and decluttering or organizing the house.
Of course, while lots of people make resolutions at the start of a new year, these goals often fall by the wayside by Valentine's Day. According to the American Psychological Association, the secret to keeping New Year's resolutions is to limit your resolutions to small goals instead of large ones, like losing weight.
New Year's resolutions aren't just for adults either. Kids and teens can benefit from setting goals or resolutions for the upcoming year. Make New Year's resolutions for kids a family affair this year. Setting them together can be a great family activity. People may keep their resolutions when there's someone holding them accountable.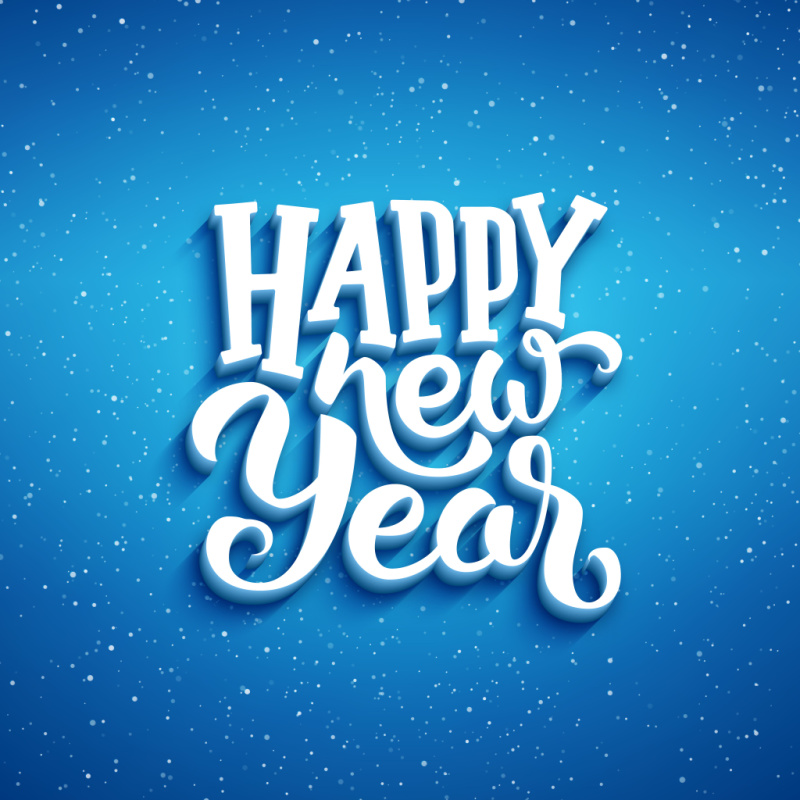 New Year's resolutions for the family
Of course, teens and tweens will roll their eyes at parents when it comes to setting New Year's resolutions for the family. That's okay. Tweens and teens do that for most ideas parents have. Don't let teen angst discourage you from making New Year's resolutions for the kids a family affair.
Starting a new year off by trying to make changes promoting healthier habits for the family is a wonderful idea and one that benefits the whole house. When setting New Year's resolutions for the upcoming year, be SMART. SMART is actually an acronym that can help kids and adults stick to those resolutions. SMART stands for:
Specific: Set resolutions with clear goals
Measurable: Track progress
Achievable: Keep goals small
Relevant: Make sure the resolutions apply to your family
Time-bound: Incorporate a timeline

Top New Year's resolutions for kids
While there are a lot of ideas for creating New Year's resolutions for the family, it's important to set goals the entire house is on board with. Have a family meeting to discuss New Year's resolutions for the whole family that develop healthy habits. On New Year's Day, brainstorm some potential resolutions to create a healthier atmosphere for everyone. Remember to keep the SMART acronym in mind. For inspiration, here are five family-centered New Year's resolutions that work for kids and adults.
Put down those devices
Who doesn't need to spend less time on their smartphones or other electronic devices? Being tied to electronics is an addiction for kids, teens, and adults. Help everyone in the family spend less time on their devices by making a New Year's resolution. Remember to be specific about your family resolutions. Perhaps you decide to prohibit smartphones and other devices during meals. That means phones and iPads aren't allowed at the table for breakfast, lunch, or dinner. Another way to limit electronics is to set a certain time when all the devices have to power down and be put away. Another resolution limiting electronic devices can be to make the bedroom a device-free zone.
Get active
Kids and adults have gotten more sedentary in recent years, especially following the pandemic. Encouraging family members to be more active is a healthy habit benefiting everyone. Don't just set a New Year's resolution to exercise as a family. Set a goal that can be measured and achieved. For example, make a resolution to go for a 20-minute walk four times a week. With busy after-school schedules, it can be hard to commit to a daily walk, but four times a week is certainly doable. Put it on the calendar and soon those walks will become a healthy habit everyone looks forward to. Make the resolution time-bound by committing to a family walk/run 5K.
Volunteer
Being a volunteer has been shown to have long-term mental and physical health perks. Volunteering as a family is a way to instill altruism in kids and teens while making them happier and healthier. An achievable New Year's resolution is to volunteer together once a month. Volunteering can be cleaning out the closets to donate clothes, sending a care package to military members through a local veteran's organization, playing games at a senior center, or helping at a local animal shelter.
Eat healthier
Most of us could benefit from eating less junk food and more greens. Ways to eat more vegetables is to start having Meatless Mondays. Another way is to limit takeout dinners to once or twice a month. Cooking meals at home is healthier and cheaper too.
Go to bed at a regular time
Most Americans are sleep deprived, and that includes kids, too. Who isn't guilty of staying up too late to watch Netflix or losing track of time when scrolling through Instagram? Adults need 7 to 8 hours, school-aged kids need 9 to 12, and teens need 8 to 10. A New Year's resolution to get more sleep is probably one everyone is willing to get under the covers for.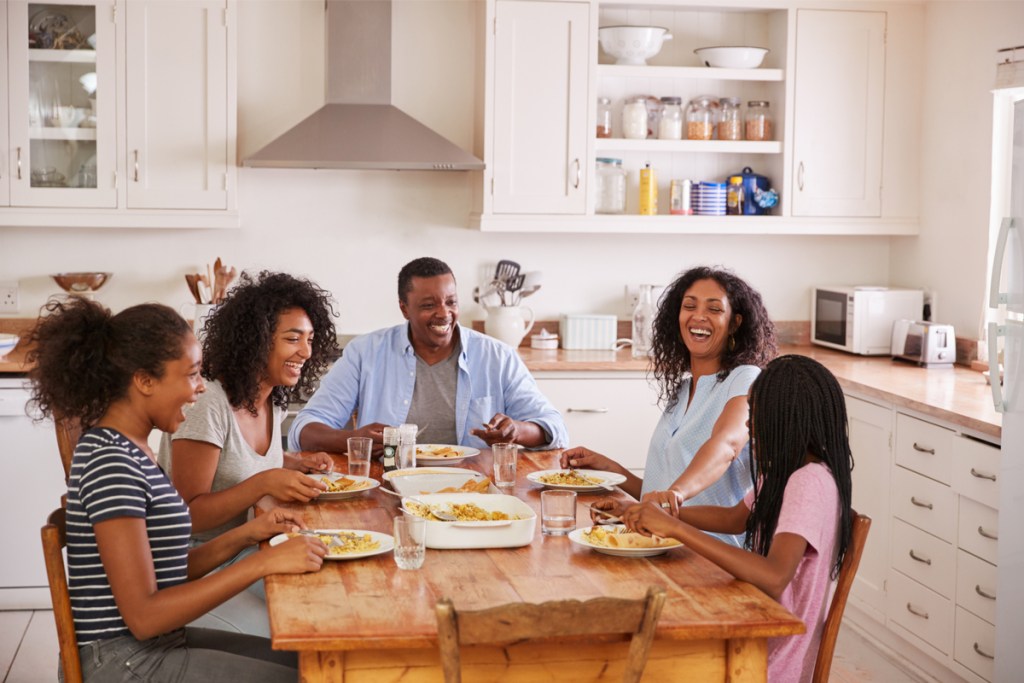 Kids' New Year's resolutions
A new year is like a blank canvas, especially if the past year has been a challenging one. Setting New Year's resolutions that help promote healthy habits will most certainly benefit you and your family in the long run. Creating New Year's resolutions as a family is a great idea because individuals are more apt to keep them when there's a common goal and when there are others keeping participants accountable. Keeping the SMART acronym in mind, have a family meeting this New Year's and decide on resolutions that work for your family. New Year's resolutions for kids and adults need to be specific. To help, we've given you five kid-friendly resolutions for the new year.
Editors' Recommendations