When it comes to making New Year's resolutions, teens usually aren't a fan. Things like eating more healthily, exercising more, and finding a new hobby don't rank high on a teenager's list of ways to make their year better. Plus, your teen shouldn't have their year focus on weight and food, anyway. Or, the second you ask your teen what their resolutions for 2023 are going to be, they immediately ask you what yours are.
Instead of your teenager being miserable planning out resolutions they don't want to do, help them pick one that will help them set up healthy habits as they enter adulthood and beyond. And, let's face it, parents could do with taking up these habits themselves.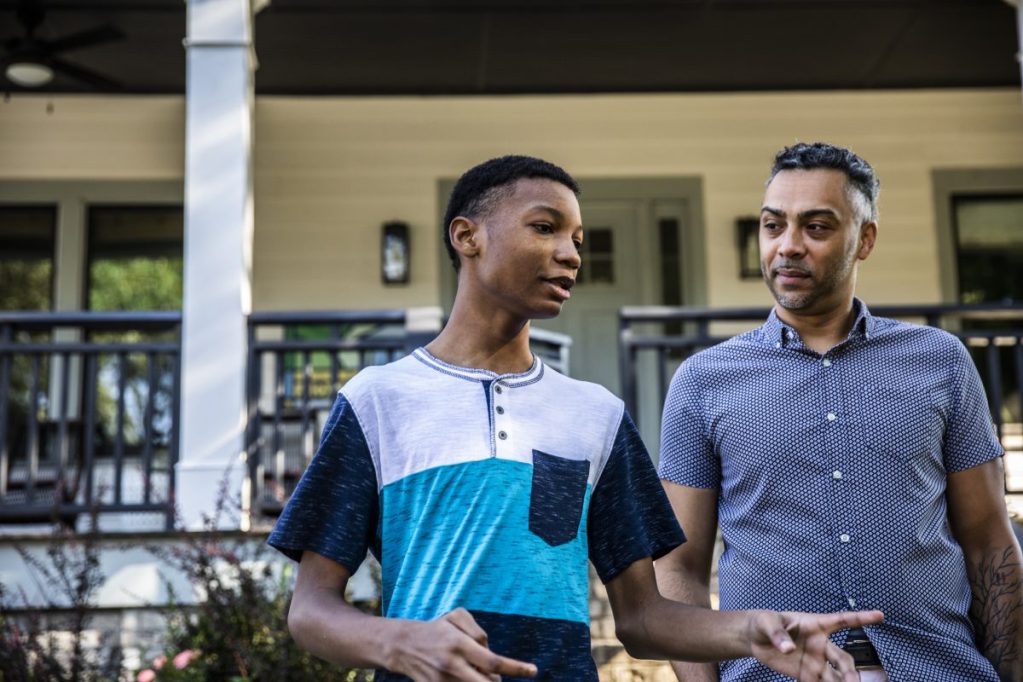 Unplug for a certain amount of time a day
Just telling your teen to put away their phone, for even an hour, and then staying on yours, is unfair. Do you really need to check Instagram three more times this hour? No. So, find a fun little basket or bowl to put the phones in, put away the laptops, and do anything that doesn't require a screen. Start small, say 30 minutes a day at first, and work your way up to something manageable for your household.
Ways to pass the time
Read a book together
Listen to music
Grab that puzzle that's collecting dust
Play a board game
Go for a walk together
Pay it forward one time a week/month
If your family is happy and healthy, be thankful by paying it forward. Find volunteer opportunities through your local library, community center, or senior center. Most teens want to give back and help their community, but they either don't know where to start or get nervous when they have to go on their own.
Seeing you as a parent volunteer with them will show your teen that no matter how old you are or what stage in your life you are, being kind to others is always cool.

Donate a certain number of items a week/month
If your teen is busy with school, sports, and other activities, and physical volunteering just isn't going to fit into the schedule for now, try donating items instead of time. Not only will the decluttering have a positive impact on your mental health, but you'll be able to gift others who are in need of those items.
Check local marketplace groups online, ask your neighbors, and see if the senior center or community center could use anything. Local pet shelters are always looking for gently used blankets, sheets, and other items as well.
Figure out with your teen what resolutions for 2023 you'll do together this year. Rotate the ones we've suggested or layer them in throughout the year for you and your teen to find things to do together while creating a more positive outlook on the year, and hopefully, future years to come.
Editors' Recommendations