Life with a 1-year-old can be very hectic, so finding breakfast options for a 1-year-old they will eat (and not throw on the ground) that are also quick, nutritious, and easy to prepare can bring some much-needed calm to the hustle and bustle of a busy morning.
Finding breakfast ideas for your 1-year-old doesn't have to be a struggle, but you may need to be a bit creative to keep your little one interested. Breakfast is a great time to introduce your 1-year-old to new foods and new textures, but they may need some time to really develop a taste for different foods. Here are some ideas of what to make for breakfast for your 1-year-old that are easy and quick to prepare that your little one will be able to enjoy. As always with children this young, you do need to supervise them when eating and ensure all food is cut to bite-size pieces.
Snack plate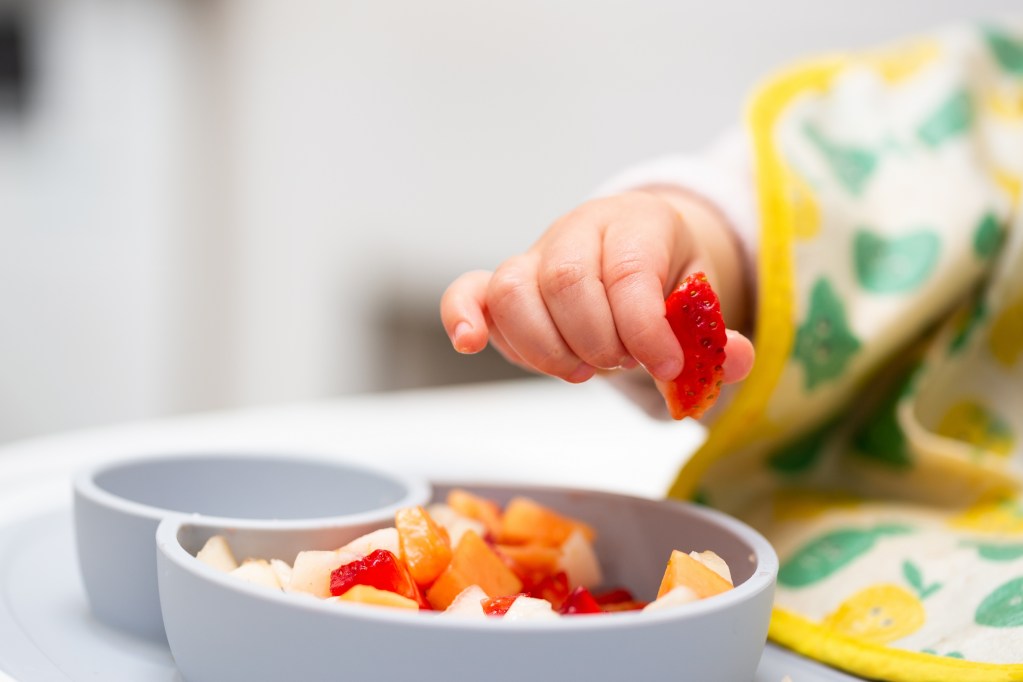 One of the easiest and quickest breakfast options for your young toddler is a snack plate. These are especially handy if you're in a hurry or you have a picky eater on your hands. Prepare a small plate of bite-sized fruit, a sugar-free dry cereal, and a protein option. The blog Yummy Toddler Food suggests options such as cheese, cottage cheese, some nut butter, or an egg or salami, depending on what your little one enjoys. If you want to make it really fun you could always add a few sprinkles on top of some cottage cheese.
Raspberry coconut breakfast balls
Breakfast can be a busy time so it's nice to have menu options that can be made ahead and simply brought out of the fridge to serve when your little one is hungry. These raspberry coconut breakfast balls by Healthy Little Foodies check all those boxes and look amazing as well. These breakfast balls are no-bake, and in addition to being something you can make and store in your fridge, you can also pack them to go if you have errands to run. Made with oats, almond meal or flour, coconut, frozen raspberries, and raisins, these breakfast balls are an excellent source of energy and protein.
Breakfast banana pops
This is another great recipe for people who love to be able to have make-ahead options. Chocolate Covered Katie's recipe for breakfast banana pops is so easy and delicious-looking, you'll be tempted to make these for everyone in the family. You simply take your bananas, insert a popsicle stick and roll the bananas in yogurt. You can then roll the bananas in anything your toddler likes, such as granola, cinnamon sugar, or crushed-up cereal. The options are endless and you can definitely get creative to cater to the tastes of everyone in the family. Pop the bananas in the freezer and you have a healthy, quick, and yummy breakfast at the ready.
Avocado toast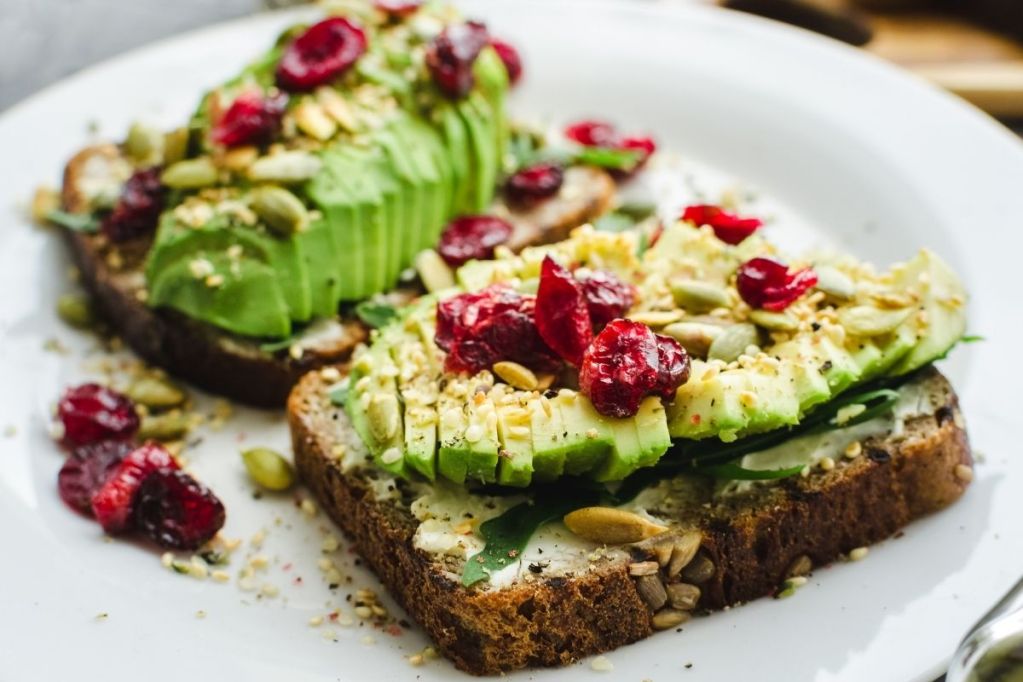 Toast is super easy to make for kids, but if you want to add a bit more nutrition, try mashing an avocado and spreading it on top of a piece of lightly toasted whole-grain bread. Avocado is such a great food to introduce as breakfast for a 1-year-old because it's soft and easy to chew, it doesn't have a super-strong flavor, and it's loaded with healthy fats. Slice the toast into strips that your little one can hold or cut into bite-sized pieces and you have a nutritious and easy breakfast option.
Smoothie bowl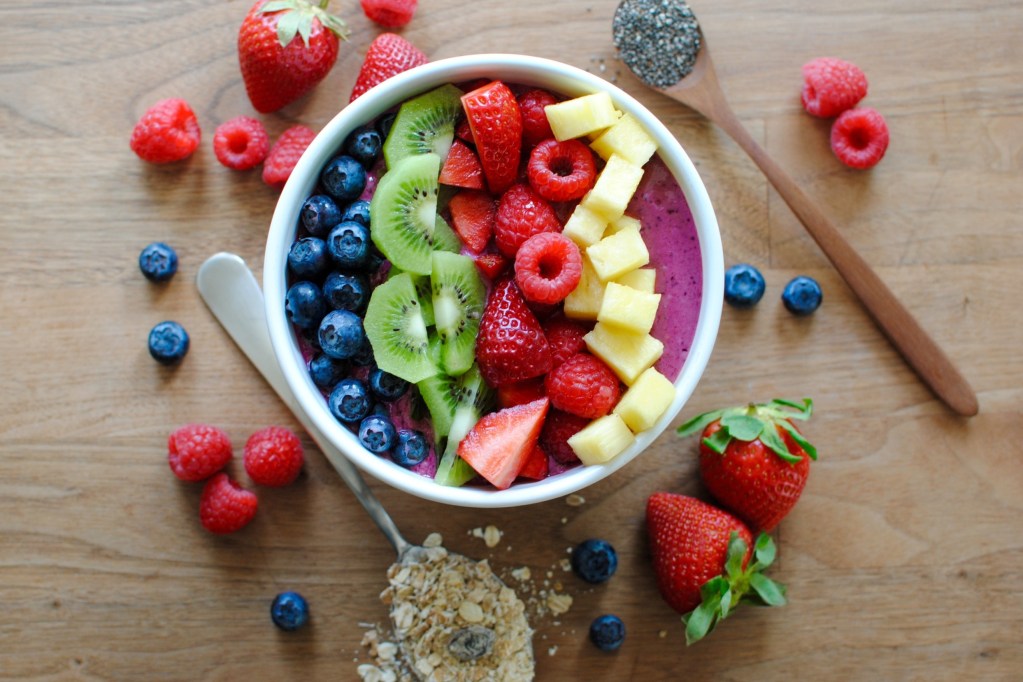 Smoothie bowls are not only nutritious but they're so easy to make as well, and you can customize them depending on what you have in your fridge. Pinecones and Pacifiers suggest blending up your toddler's favorite smoothie but making it a bit thicker than normal. You can use whichever fruits your toddler prefers and mix it with yogurt until you have the consistency you like. You can add more fruit on top, or even some sugar-free dry cereal. The beauty of a smoothie bowl is that it really takes minimal time to make and there are so many different options of ingredients and toppings to choose from.
Egg and hashbrown scramble
Eggs are a wonderful source of protein and healthy fats and a great option for breakfast for your 1-year-old. Toddler Meal Ideas suggests scrambling an egg with some hashbrown potatoes as a quick and hearty meal for your toddler. They also suggest upping the nutritional benefits of this quick meal by throwing in some baby spinach as well.
Banana french toast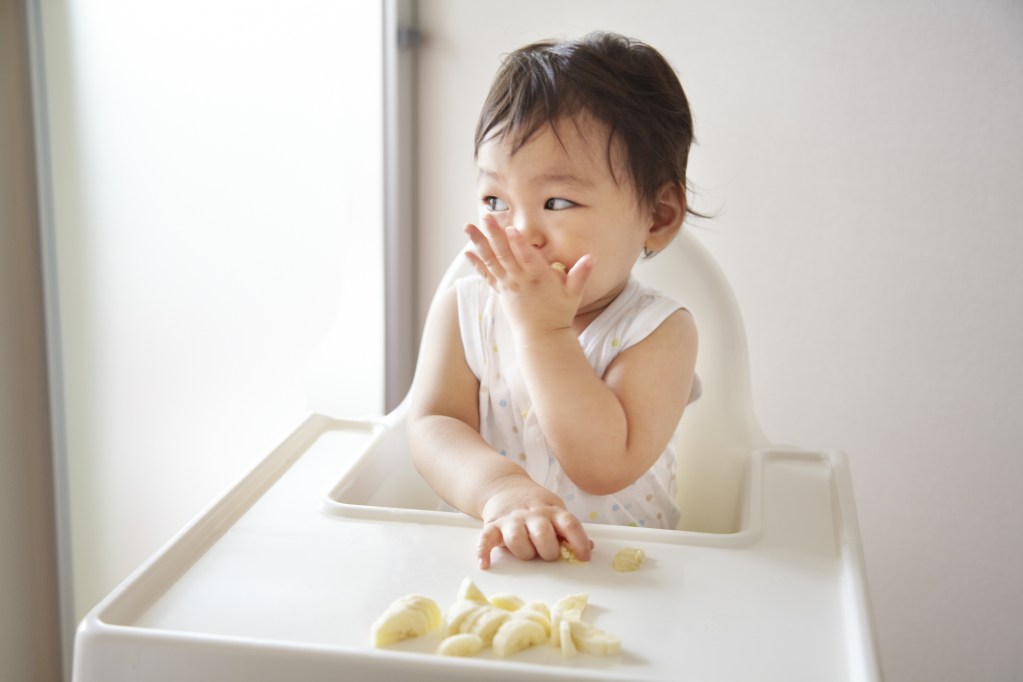 We love this twist on classic french toast by Pinecones and Pacifiers. Most of us simply mix our eggs with a bit of cinnamon or vanilla while making french toast, but this banana french toast recipe adds mashed bananas with the egg mix. Dip your bread into the banana and egg mix before grilling and you have a quick and easy but also nutritious breakfast option for your 1-year-old. Cut the banana french toast into strips and they will love to snack on this yummy dish. The eggs and cinnamon add enough sweetness and flavor you don't even need to add any syrup.
It can be a challenge to keep your picky eaters satisfied but just remember that even though a toddler may not like something the first time they try it doesn't mean they won't grow to enjoy it. Breakfast is the most important meal of the day, and these recipes should help you satisfy even the pickiest and most demanding member of your household!
Editors' Recommendations