Having to come up with lunch ideas for your kiddos can get exhausting. It's one thing to just figure out creative school lunches, but you already have to figure out breakfast and dinner. If your child starts to come home with their lunchbox still full, it could mean they are getting bored of the same peanut butter and jelly sandwich every day. That's reasonable. Deciding on lunch ideas for school can be as important as eating the meal itself. You would get tired of the same lunch at work over and over.
When your kiddo can't do another cold sandwich, but they don't like the school lunch option either, we have 5 creative school lunches you can pack that won't have your child trying to trade with another kid.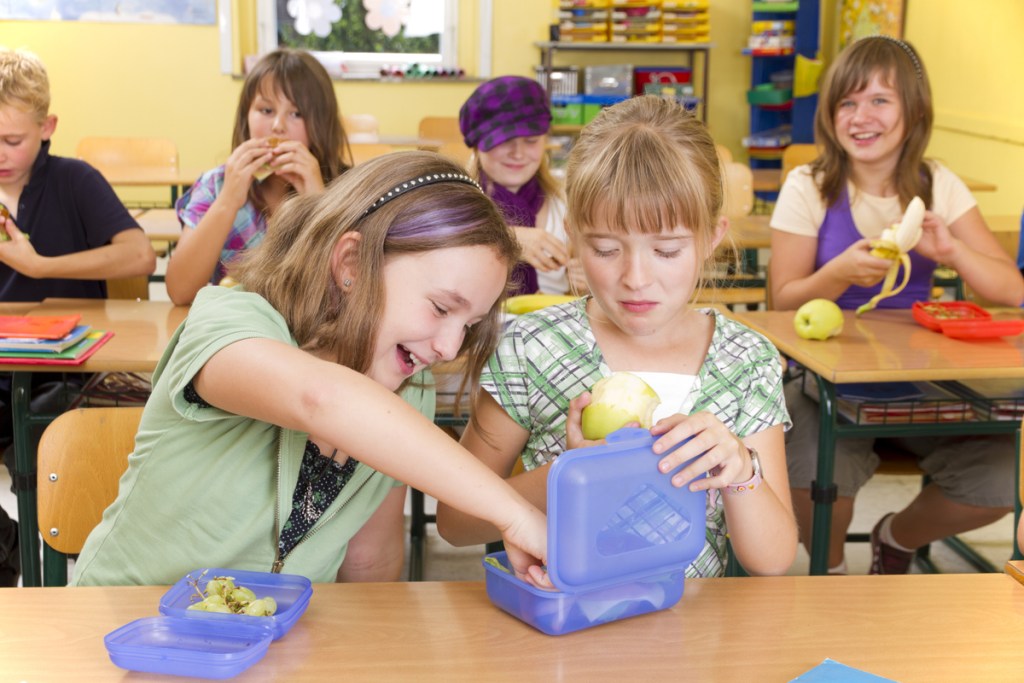 English muffin pizzas
We love to make these the night before for dinner and make a ton of extra ones for the next day. They are easy to put together and the kids love them warmed up or cold. If your kids are able, they can even make them. They are an inexpensive dinner that everyone loves and you can customize them any way your family wants.
What you'll need
English muffins
Pizza sauce
Shredded cheese of choice
Small pepperonis
Pop in the oven at 375 degrees for a few minutes until the cheese is nice and melted or your preference of golden brown. Cut them up into halves or however you need to so you fit them into their lunchbox. Add some healthy fruit and a handful of nuts for some sides and your kid is good to go.
Finger-friendly foods
Kids don't like using utensils. There's no getting around that at school they are probably using their fingers most of the time anyway. So you might as well pack them a lunch where they can do just that. Smaller items they can nibble at will get them to eat and be fun for them.
Pack
Fruits
Veggies
Nuts
Cheese cubes or cheese wheels
Pretzels
Crackers
A dip or peanut butter
You can make it colorful and mix it up between sweet and salty so your child's taste buds aren't bored. It's super easy and fast to put together so it's great for those mornings when you completely forgot your kid doesn't like the offered school lunch option. Try not to eat it all while you're making the kids' lunches or just make one for yourself.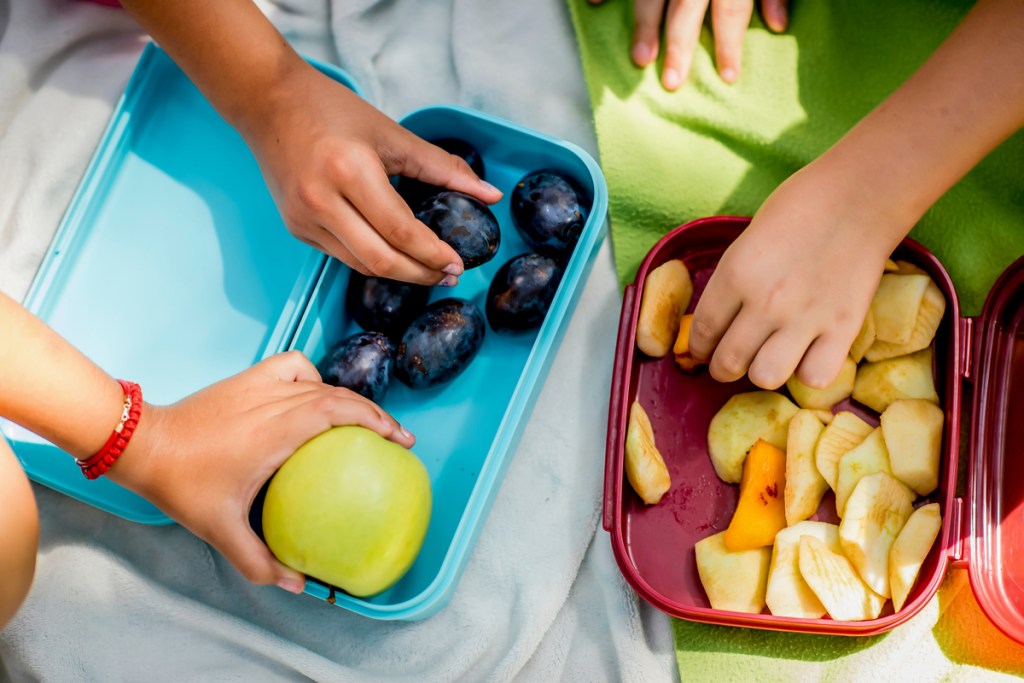 Taco Tuesday
There are always leftovers when you make tacos, and tacos always taste delicious cold as well as hot. Put them together in the morning so they aren't super soggy by lunchtime.
You can pack the tacos all assembled if you have little ones. Pack it all separately if you have older kids that want to put it together for themselves at lunch. You can throw in some rice as a side with some tortilla chips and a bit of salsa to round it out.
Roll it up
Roll-ups are the perfect alternative to a wilted sandwich. You can make them out of any combination of ingredients your child will eat.
What you'll need
Tortilla shells
Sliced turkey, chicken, beef, or other meat
Sliced cheese
Mayo, mustard, or another condiment
If you don't eat meat you can do different cheeses and add in some veggies like red bell peppers. You could also turn it into a breakfast-style rollup and use bacon and eggs instead of turkey and cheese.
There are so many ways you could make the rollups. They are still easy for a child to eat at lunch without making a mess. These would also make a great light dinner for a night you don't want to cook.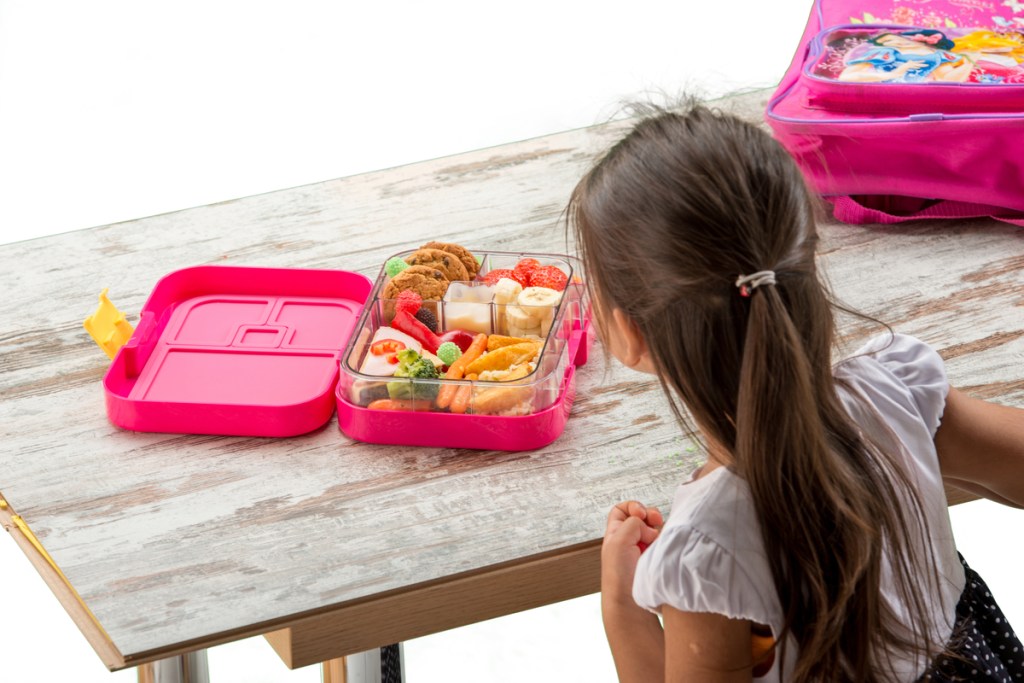 Sandwich skewers
If your kids really do like sandwiches but they are just over the conventional way to eat them, try a deconstructed version. We don't think it counts as a sandwich. Take all of the ingredients you would normally use and put them on small skewers.
Instead of only using meat, cheese, and bread, mix it up. Add sliced up cucumbers, use multiple kinds of bread, cherry tomatoes, use cheese cubes in addition to sliced cheese, add grapes, and put some lettuce in there. You can pack a little container of ranch if they want to dip part of a skewer in or put in a mustard pack. It's a fun technique to eat sandwich ingredients in a more visually pleasing way.
We can all get in a rut when it comes to figuring out meal ideas. Whether you have kids or not, you could probably use some help changing out your usual go-to with new and exciting lunch options. We aren't knocking sandwiches! They are a perfectly delicious lunch option.
But if your child is starting to demand what's in their lunchbox before you leave the house it could be a sign that a groan or complaint is about to follow. Keep your kid fed and happy to grab that lunch bag. These different lunch ideas for school that a child of any age will enjoy are the perfect start to change it up.
Editors' Recommendations