Holiday leftovers offer plenty of inspiration to those who love to remake them into specially created meals. Whether it's turkey dinner on a bun, stuffing and mashed potato savory waffles, or shepherd's pie, many delicious options await frugal folks looking to make the most out of their flavorful seasonal excess foods. Let's take a look at some of our favorite options to get the most bang for your buck and stretch the flavors of the season just a little longer by making some of these bombastic and festive foods.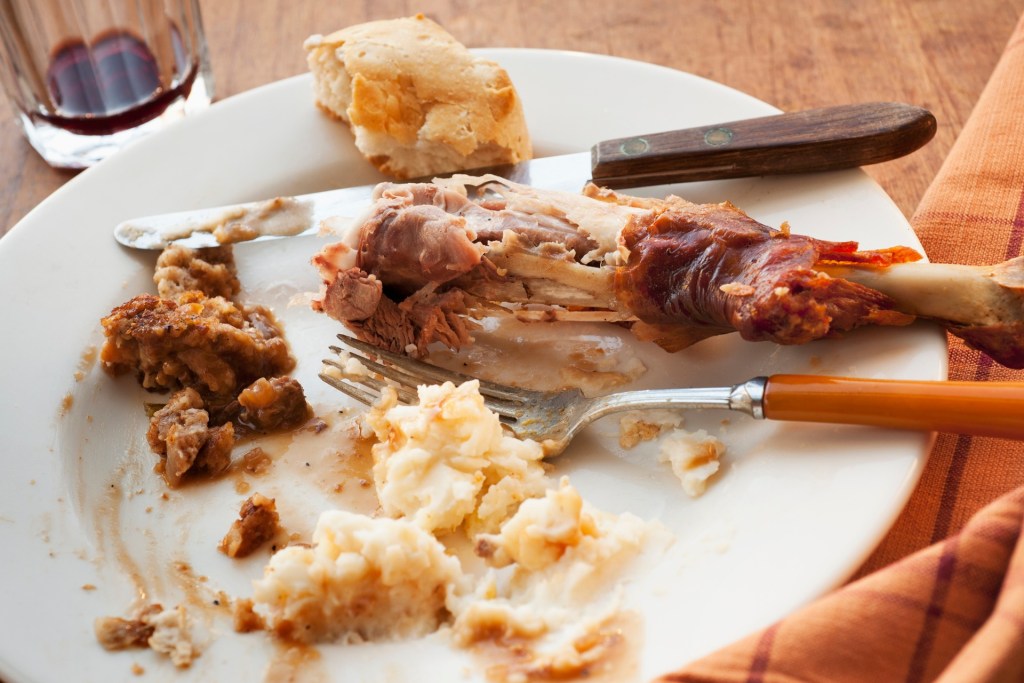 Holiday leftovers remix: What do to with Thanksgiving dinner leftovers
A quintessential dish to create with the remnants of your holiday feast, turkey soup is a rich and hearty dish that warms the soul and spirit. This creamy, stick-to-your-ribs soup is excellent to have on a brisk winter day. It is also great to store in the freezer for use later and is even better after its flavors have had a chance to meld together, forming a cohesive dish. This soup can easily be prepared early in the day and then transferred to a slow cooker set to warm, making it perfect for late-night dinner meals or busy weeknight suppers.
Leftover, creamy, and dreamy mashed potatoes are no longer being relegated to topping savory meat pies or drying out in the back of a refrigerator somewhere. In this Pioneer Woman recipe, Ree Drummond whips up a new dish using leftover whipped russets perfect for appetizers to ring in the new year. Fresh mushroom caps are stuffed with a soft and substantial filling that takes those old mashed potatoes of our childhoods to new levels.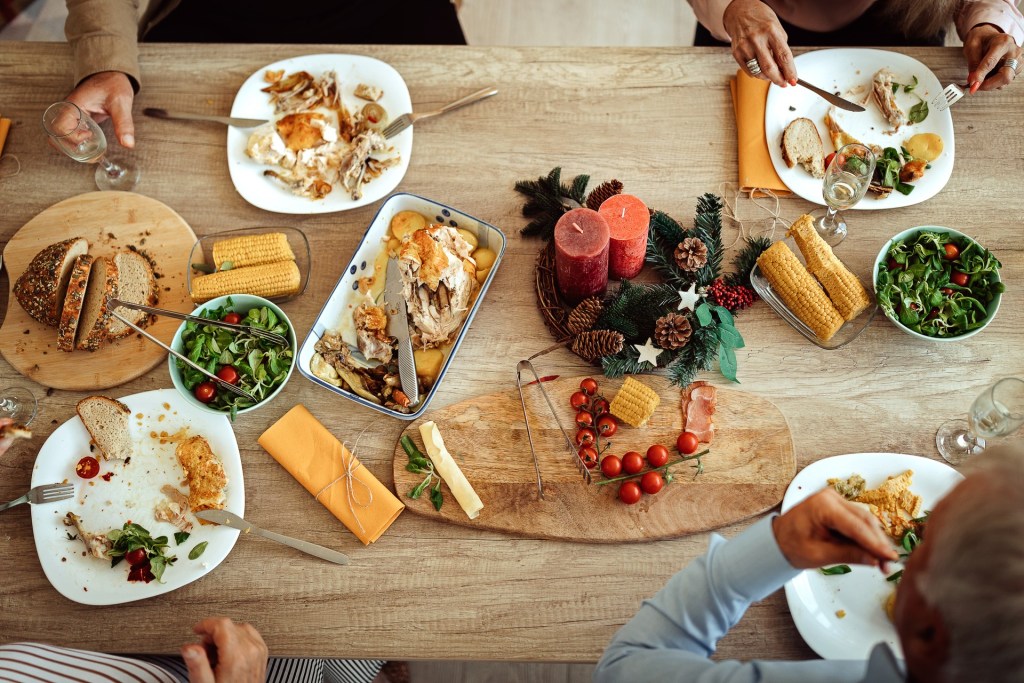 This Russian-based, freshly packed hot and steamy pocket of delicious filling is the perfect way for folks to use up those holiday classic elements, without making a full meal. These delightfully pop-able snacks are fantastic packed in lunches, on an appetizer tray for a festive holiday party, or on your countertop waiting for little hands to reach up and snatch one fresh out of the oven. Enjoy freshly grated orange zest, juicy turkey breast (or thigh!), and tart cranberries bursting with flavor in its yeasty, doughy bread pocket.
This truly is an all-encompassing dish! From the savory stuffing-based waffle to the decadent fried egg placed effortlessly on top of this visually stunning, food-based mini-masterpiece is perfect for any holiday leftover fanatic. A little schmear of cranberry sauce, freshly fried bacon bits, and a light drizzling of warm gravy take this old classic to new heights.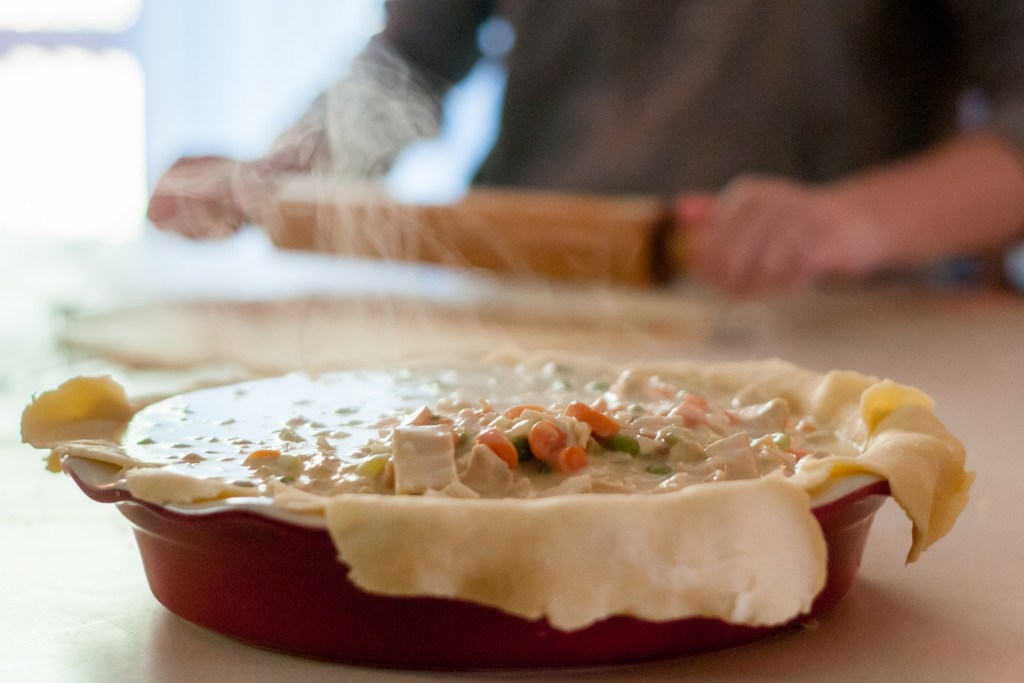 Have any extra roasted squash lying around after those big and hearty holiday dinners? Then we have a fresh take on an old, Italian classic you're sure to love. Nutty and flavorful roasted butternut squash is paired with classic Parmesan, fresh rosemary, and pine nuts for a brand-new dinner created from what was once one of the saddest leftover menu options.
When all else fails, look like a chef making things work on the fly with this easy-to-make and updated "holidayed" slaw. More refined than just a plain salad, this inventive and flavorful leftover concoction is perfect to make ahead and enjoy as a side dish or as a lunchtime meal in and of itself. Consider using cheeses that suit your own palate, adding dried cranberries, or a can of mandarin oranges to give additional notes of citrus.
Just because the holidays are coming to a close, and you're wondering what to do with all those leftover zipped bags and covered containers littering your refrigerator's back and bottom shelves, doesn't mean flavor has to be sacrificed or dishes must be thrown away. From savory waffles to an on-the-fly chef's slaw, our list of holiday-themed leftover meals could be perfect for your next dinner or quick lunch to go. Forget loading more plates with the same boring holiday proteins and sides. Spice things up with fresh takes on old classics, and create new dishes your family is sure to enjoy.
Editors' Recommendations