The sun has set and it's time to put your little one to bed.
Once you've gone through your bedtime routine and your little one goes down, you may choose to relax or simply want to hit the sack yourself. Whatever you do, you'll feel more comfortable if you have a baby monitor. These days, baby monitors are no longer glorified walkie-talkies that only allow you to hear if your child is crying. Instead, they offer high-quality video, two-way audio, and tons of extra features like temperature readings and the ability to play soothing lullabies.
Many parents consider the MobiCam DXR-M1 Baby Monitoring System w/ Smart Auto Tracking, Room temperature, Lullabies the best baby monitor around. It's usually $139.99, but Walmart has cut the price to $99.99 for its Deals for Days event. We highly recommend springing for it (but act quick; the sale ends soon!). Here's why you should consider it.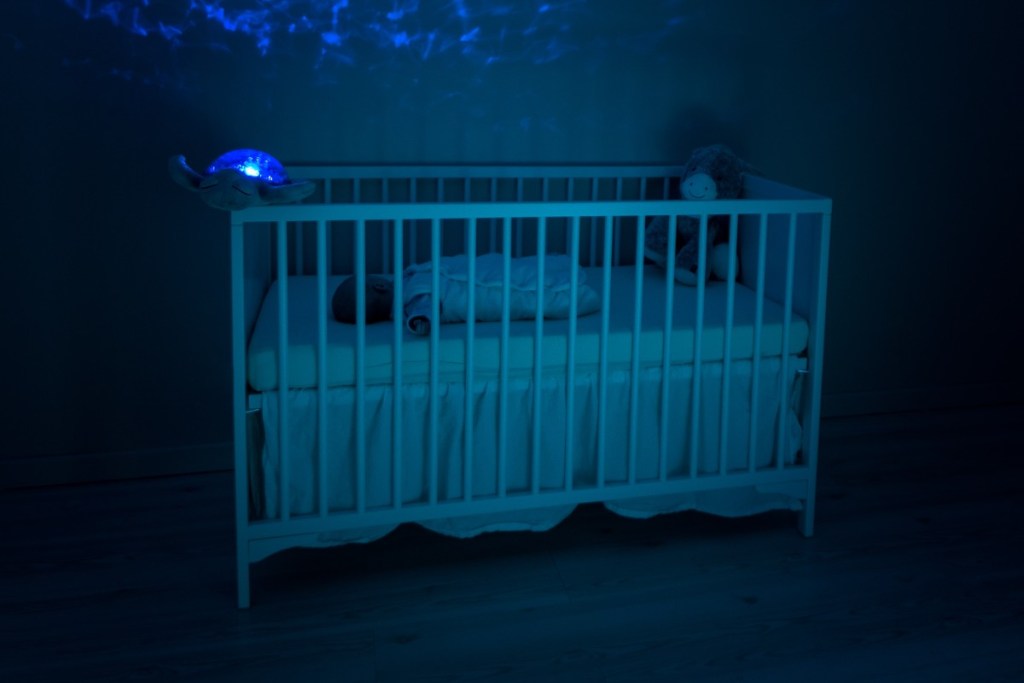 The video and audio are off the charts
Strong, clear night vision lens allows you to see your baby even in pitch-black nurseries
Smart auto tracking system follows your baby as they move throughout the night
High-quality audio ensures you hear your baby cry for you
Leave grainy video and audio on your iPhone 3 where they belong. The MobiCam uses a strong night vision lens to provide high-quality images up to 1,000 feet away, even in total darkness.
Sometimes, babies are active in their sleep. The MobiCam's smart auto tracking system following your baby even if they rock and roll in their sleep, ensuring they're never out of sight.
Video is important, but you'll also want to be able to hear if your baby needs you. The sensitive audio ensures you won't miss a pin dropping, let alone a cry for food. Bonus: The audio system is two-way, so you can talk to your baby and let them know you'll be right there.
A no-fuss setup makes life easier
No assembly required
Stand allows the monitor to sit upright on a surface in another room
Parents can add up to four cameras
Parents of young babies and children don't have much time to fiddle with devices. They have diapers to change and a kid to feed. The MobiCam comes ready to use. All you have to do is plug the camera in — there's no assembly required. The monitor comes with a belt and table stand that allows doting parents to keep it by their bed.
Your baby may take daytime naps in a different room than where they sleep at night. Also, families may eventually grow to include more little ones. The MobiCam is ready for either of these situations. It can expand to include four cameras.
Built-in features keep baby comfortable
Lullabies help baby drift off to dreamland
Temperature checks and feeding alarms give parents peace of mind
Even when you're not in the same room as your baby, it's understandable you want to help them feel secure and comfortable. The MobiCam is more than a baby monitor. Parents can simply hit a button, and the camera will play sweet lullabies to soothe the little one to sleep.
The right climate can help prevent your bundle of joy from feeling too hot or too cold during the night. Experts recommend keeping the temperature between 68 and 72 degrees. The MobiCam provides temperature readings so you know if you need to turn the fan on or heat up to keep baby cozy.
New parents are often tired — caring for a tiny human is a lot of work. However, sometimes you may need to wake your baby for feedings. If that's the case, The MobiCam has a feeding alarm to help you with this task.
Parents never stop thinking about their children, even when the day is done. Investing in a good baby monitor can help you keep an eye on your little one throughout the night and tend to them if they cry. Many reviewers have said the MobiCam DXR-M1 Baby Monitoring System w/ Smart Auto Tracking, Room temperature, Lullabies is the best baby monitor they tried. It boasts top-notch audio and video and several features like temperature checks that allow parents to ensure their baby is safe and sound all night long. If you're thinking about getting this baby monitor, you'd better act fast — Walmart's Deals for Days event expires tomorrow, so you won't be able to get it for under $100 for long.
Editors' Recommendations