There are a multitude of options that you can add on to the baby jumpers so that your baby can be more amused. Some jumpers are outfitted with extra toys that they can move around or remove at their leisure. There are many freestanding structures that can also have things for the baby's arms and legs to interact with. Most of them are colorful and made with baby's engagement and entertainment in mind.
There are two different types of baby jumpers that you can purchase for your child. Baby door jumpers are strapped onto the tops of doorways. They take up less space but may be inconvenient if you walk through those doors frequently. Freestanding jumpers are just as they sound — they are standalone structures that let your baby jump around and has a bit more security that just door jumpers.
Baby Einstein Neptune's Ocean Discovery Jumper
Best baby jumper overall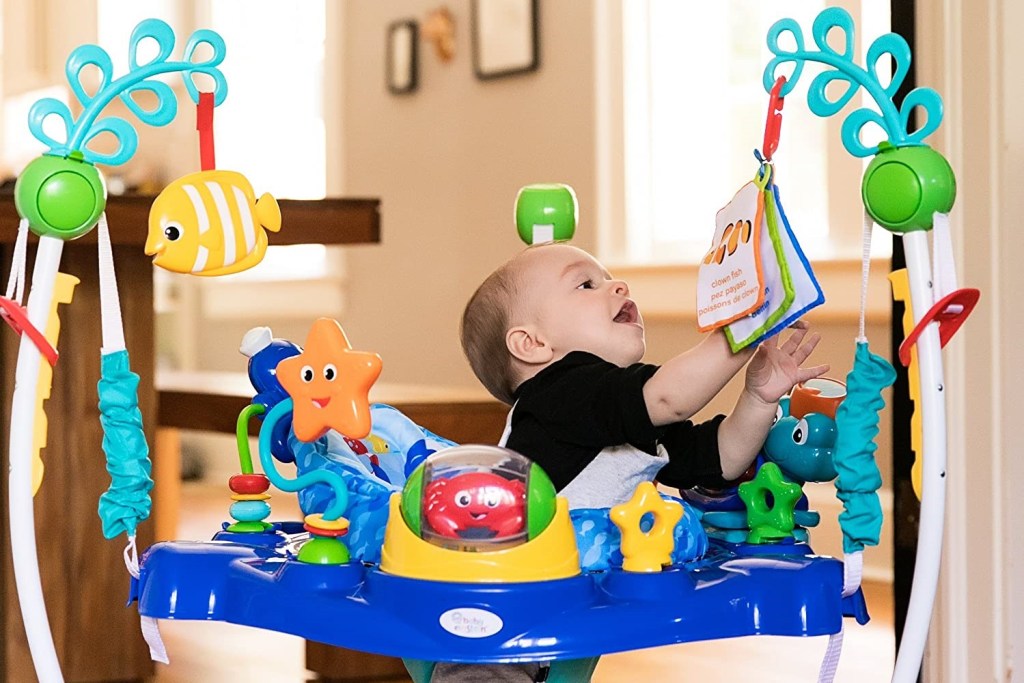 The Baby Einstein Neptune's Ocean Discovery Jumper is all you could want in a baby jumper seat. It is cute, it is full of bright colors, and it will keep your baby active during those important days of development. The bouncy seat swivels around in every direction, so they have ample amount of movement without getting them out of the seat. The height positions are easy to adjust to four different heights. The baby activity jumper also comes with voice files to introduce colors and numbers in English, French, and Spanish.
Skip Hop Explore 3-Stage Interactive Activity Center
Best multiuse baby jumper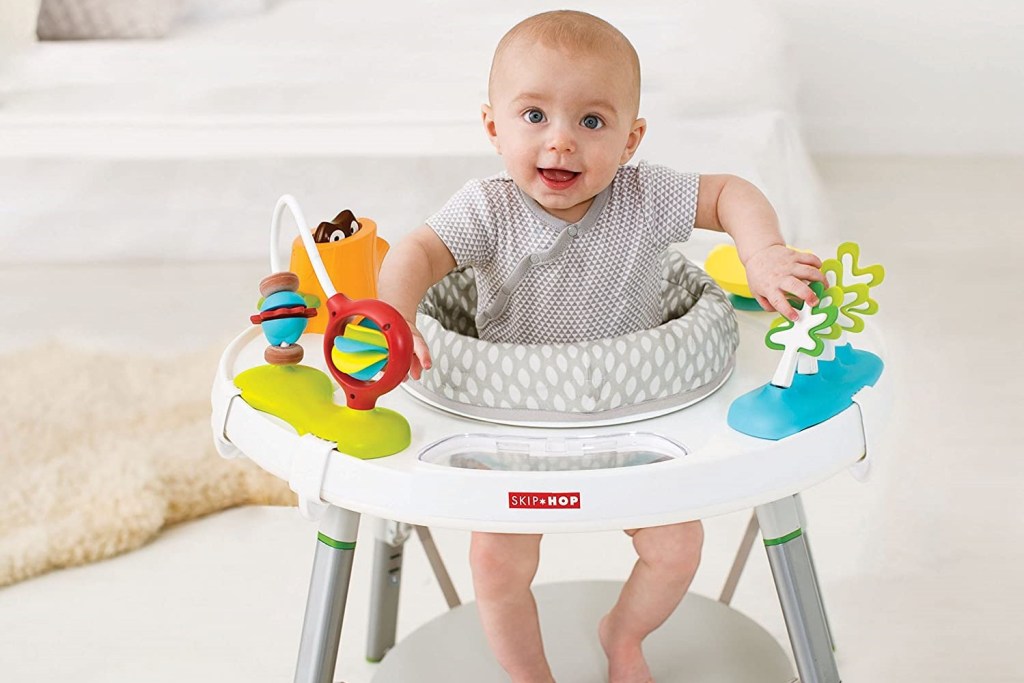 This fun and inviting Skip Hop Explore 3-Stage Interactive Activity Center is the perfect baby activity jumper that is full of fun things to do. The activity center takes a whole-body approach so that your toddler can get all of the movements and developments in their daily routine. There are four movable toys that include 25 developmental activities. As the baby grows, the center converts from a bouncer to a sturdy table so they can use it as a coloring and play space.
Evenflo Doorway Jumper
Best baby jumper for doorways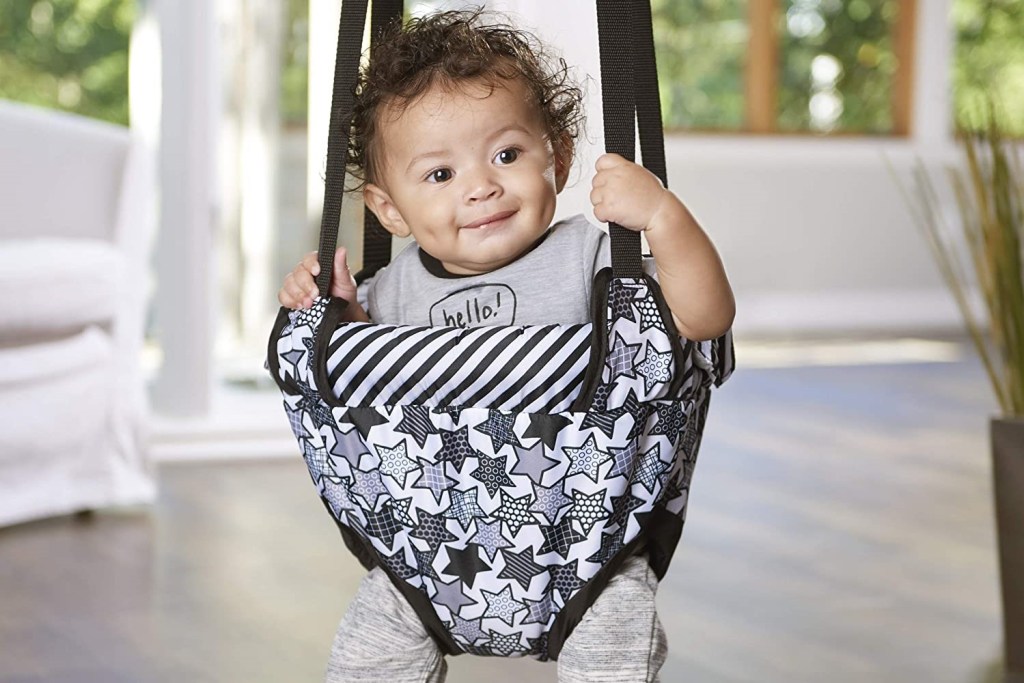 The Evenflo Doorway Jumper is a great baby activity jumper for your little one. The jumping helps your baby develop core muscles and provides entertainment for hours without taking up a lot of space or using up a lot of toys. The adjustable straps can let you customize the height of the bouncer. Take it apart for an easy cleanup in case of any accidents during playtime.
Your baby is out and ready to explore the world and have their own fun. Give them the freedom to squirm and be wriggly without risking their safety from running around in playgrounds or even in your house. Your happy, bouncy baby will fill the house with giggles and fun, and you will not be able to stop your smiles all day long.
Editors' Recommendations