Babies eating neatly is unheard of. However, you can prevent some food messes with the right silicone place mat for your baby's meal time. These BPA-free, dishwasher-safe, and portable place mats are ideal for the first few years of your child's life. To help you decide on the best silicone place mat for your family, we've compiled a list of the best ones we discovered.
When it comes to mealtime for infants and toddlers, it can get very messy. Silicone place mats offer features that keep food on the plate and off the floor. This includes suction plates with built-in place mats and mats with food-catching trays. You can also choose from various colors and sizes, depending on your child's personality and age, respectively.
More importantly, you'll be glad to know that silicone mats are portable — you can roll them up for easy storage or take them out on-the-go. Now, let's check out our favorite place mats.
ezpz Mini Mat
Best silicone place mat overall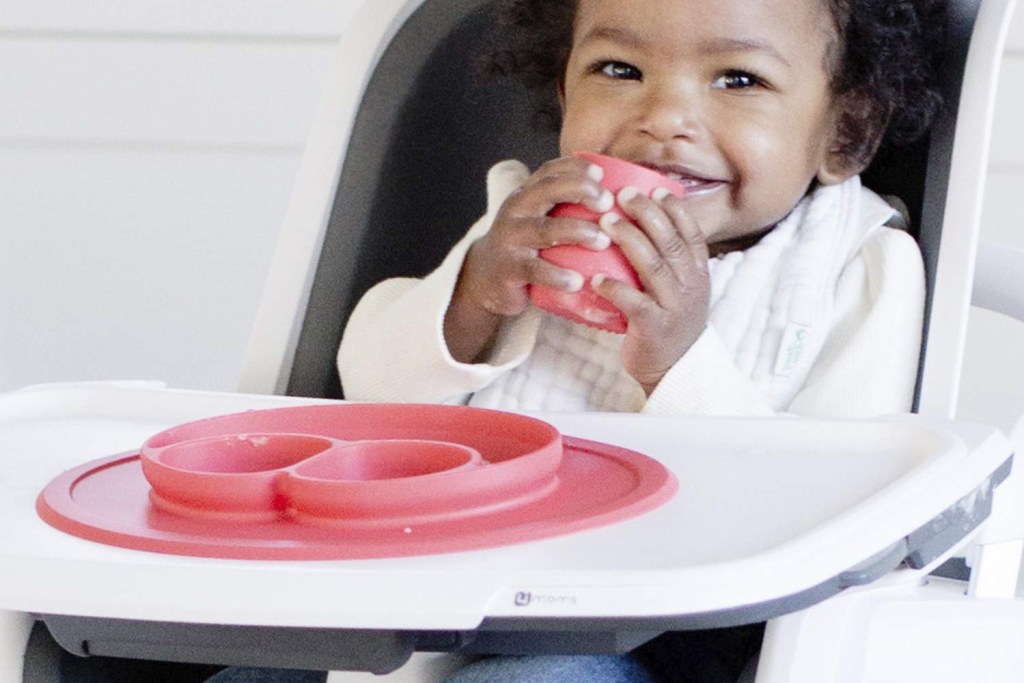 For the best overall place mat, check out ezpz's Mini Mat. The silicone plate rests on top of a built-in place mat that's designed with a suction bottom. This keeps your child's plate and food on the table to reduce spills. The three compartments help you prepare balanced portions and keep your baby interested.
Munchkin Silicone Placemats for Kids
Best two-pack silicone place mat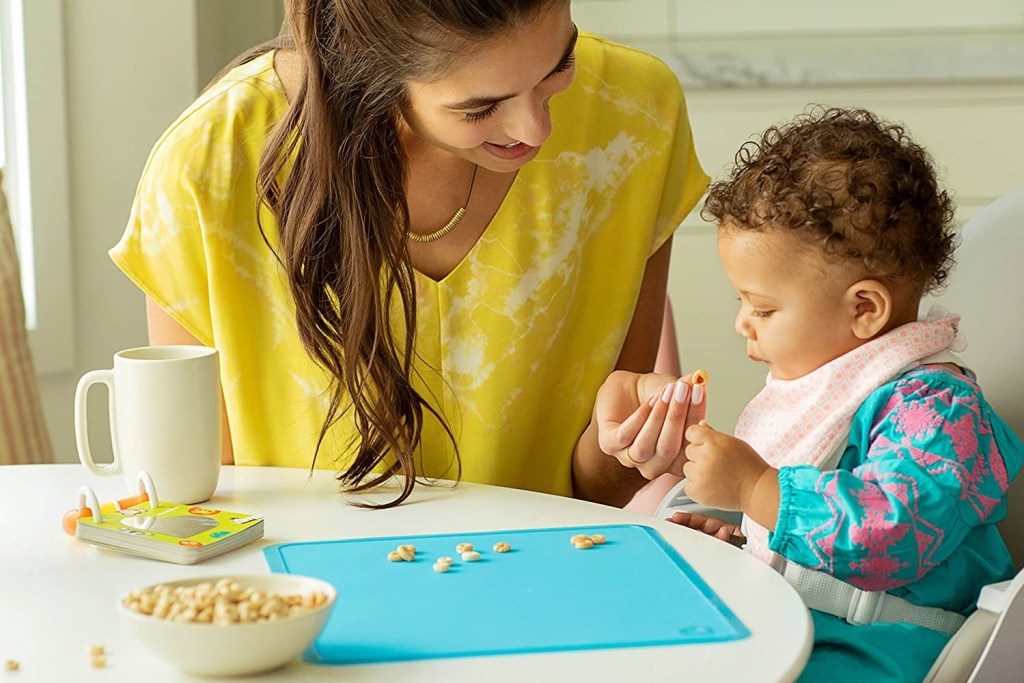 If you want a simple place mat with good value, consider Munchkin's two-pack silicone place mats. The large size at 11.13 inches by 15 inches makes this suitable for younger children who may not be using plates or utensils yet. It rolls up easily for storing away or using them on-the-go.
BabyMumbo Silicone Baby Placemat
Best food-catching silicone place mat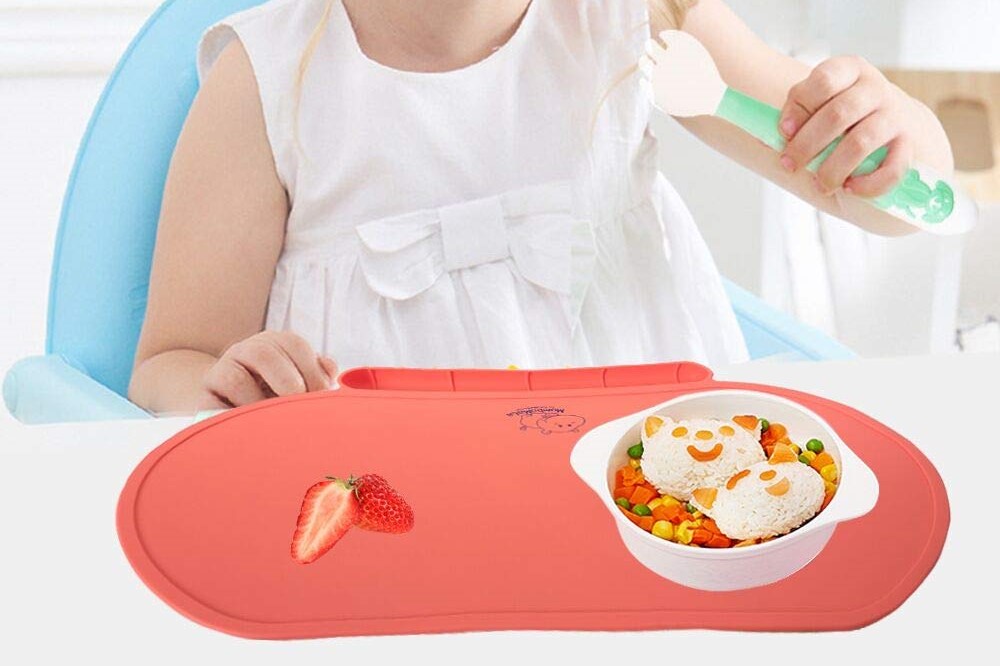 Catch food debris before they reach your floor with BabyMumbo's silicone place mat and built-in accident tray. The tray edge catches stray food to help keep your floors clean. The food-grade silicone cleans easily in the washing machine or with mild soap and water.
Silicone place mats are an ideal alternative to traditional mats because they're food-grade, safe, and washing machine-compatible. Convenient features like food-catching trays and portioned plates make mealtimes less stressful and messy. They also encourage independent eating and neater eating habits in the long run.
Editors' Recommendations