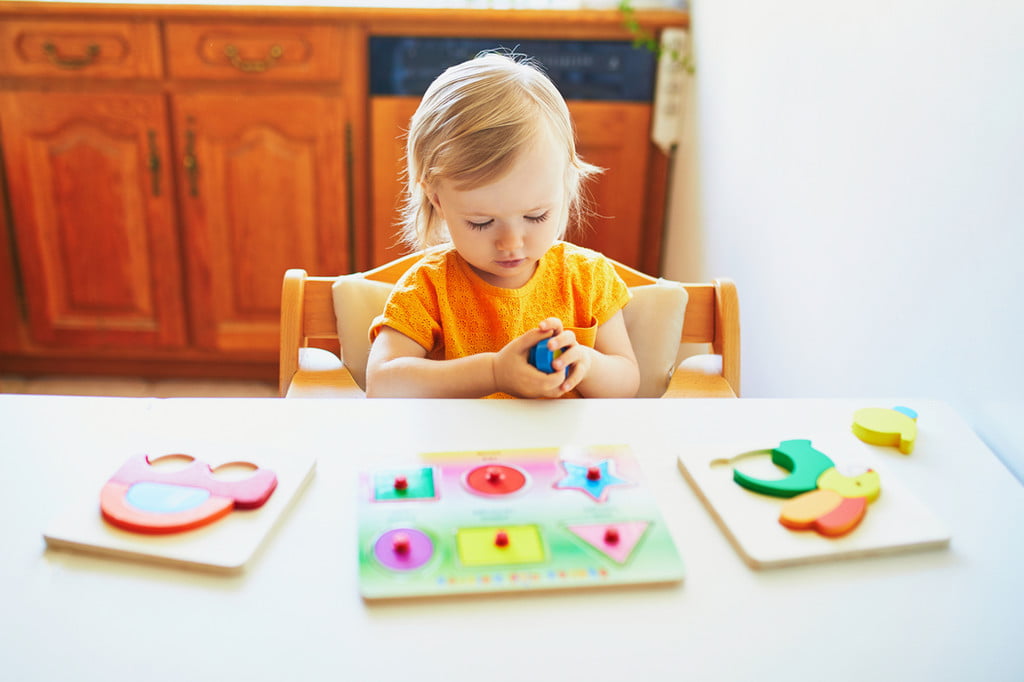 Kids ages 1 to 3 who are walking but not ready for preschool are learning and developing rapidly every day. They're curious and love toys that teach them new things or let them complete tasks (sometimes over and over). These toys and books will make any toddler overjoyed to unwrap.
No-mess art is a dream come true for parents, and kids will love drawing all over this polyester and nylon mat. When a toddler uses the special pen filled up with tap water they can draw on this magical mat that makes colors appear where they draw. When the water dries in 3-10 minutes, the color disappears and it's ready to be reused. The back of the mat keeps the table or floor beneath it dry and there's no paint or ink to spill. Use it inside or outside and at home or on the road and just roll it up to store when not in use.
This is a really smart gift that doesn't take up space like a toy but is still a fun game. The 20 double-sided sturdy cards ask toddlers to find household items like books and buttons and do a simple activity when they find it like say its shape or put it on their head. It's the kind of activity that keeps toddlers busy indoors with tasks they feel proud of accomplishing.
This six-piece set will inspire hours of pretend play and practices just the skills parents would love their little ones to learn. Kids love to imitate what they see their parents doing around the house and now they have their own mop, broom, duster, and dust pan to clean just like big kids.
This toy will keep toddlers busy matching colors and shapes while they develop fine motor skills, sorting and matching skills, eye-hand coordination, independent play, and memory. Each egg is just 6 centimeters tall and the egg carton is 30 centimeters long so this compact set packs a lot of punch in a small space.
This padded board book is a classic every toddler needs. Point to the pictures and say the words aloud, like "dog," "ball," and "chair." Instead of getting a toddler to sit through a whole book, use it as a learning tool to point and repeat for as long as the attention holds. Kids will love the bright colors and recognizable objects from their daily lives.
This is a top-of-the-line gift that can be used from 9 months old to 5 years old. Adjust it as a child grows from infant trike to steering trike to learn-to-ride trike to classic trike. At first the rider is strapped in with a three-point harness with a parent steering and the child with a canopy and a footrest. The parent steering, footrest, and canopy can all be removed over the years until a standard red tricycle is left. Kids and parents will love this one!
Don't worry if a stuffed animal gets sick, now there's a doctor in the house! This 24-piece veterinarian play set comes with a plush dog and cat and toy favorites like a play stethoscope and thermometer. It all comes in a tote bag for storage and toddlers will look adorable pretending to check off items on the included mini clipboard.
This sweet book has a wonderful message. Read out loud about what kindness is and show kids the colorful illustrations with diverse children. With starred reviews from Kirkus and School Library Journal, this book is sure to be a hit.
Editors' Recommendations