It is summertime. Your teenager is "bored." And moody. And unmotivated. And perhaps maybe even a tad bit lazy.
Or maybe your too-cool-for-summer-school kiddo wants to socialize all day, every day — head to the mall, hang at the beach, and party with friends till curfew time rolls around.
Certainly, the summer is your adolescent's chance to relax, recharge, and enjoy after a challenging school year. But that does not mean they are exempt from all responsibility. Rather, now is the time to light a fire under your older child's rear end (respectfully!) and encourage them to find purpose, experience, and, you know, gainful employment.
So should your teen get a summer job? We say: Absolutely! A summer job is just what your teenager needs to balance boredom with business and work with play. It gets them out of the house, out of your hair, and being productive citizens of the world.
Want to get info on some options? We're sharing why high-school students should get part-time work and how you can help.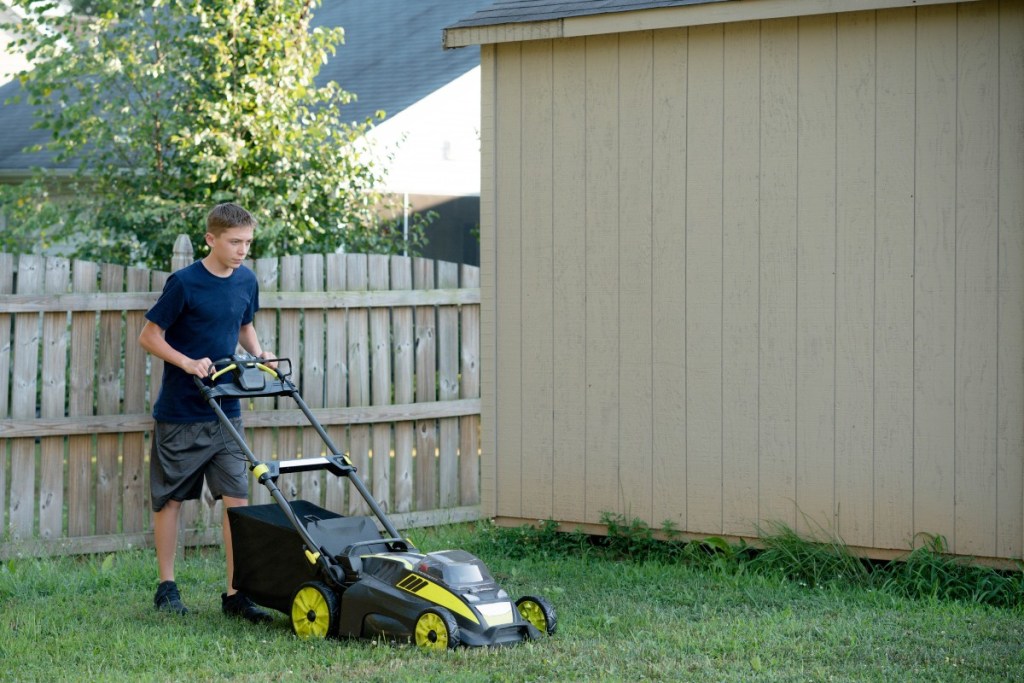 What are the benefits of a summer job?
Beyond the obvious benefits of getting your child out of their bed and off their phone, a summer job has other short- and long-term pros. Here are the top three to consider:
Routine and responsibility: Having to be out of the house and at your job at a certain time provides consistency and routine for teens during the summer. Moreover, it empowers them to take responsibility, be independent, and complete tasks in a timely fashion.
Extra money in their pockets: Your teen wants things — all the things (expensive things!). They might already have an allowance, but this could help them reach a financial goal sooner — or it will just help them have some extra summer cash to do the things they want to do. They will also gain real satisfaction from earning money themselves. Moreover, they might start appreciating the value of money (it takes a lot more consideration to splurge when you're spending your own precious dollars).
Self-esteem: Completing a job feels good. It's exciting to find something you're good at, and it's confidence-building to be an integral part of a team.
How to help them get hired?
Finding and snagging a job for the first time can seem like an intimidating process for teens. (Heck, it's stressful as adults.) But you can help them navigate this uncharted territory:
Help them with their résumé and cover letters: Your child's résumé is not going to be super long, but you can still help them compose an impressive one-pager. Include the high school they are attending (and any honors they may have received), extracurricular activities, volunteer opportunities, etc. Then, work with them to outline a basic cover letter they can customize for different opportunities. Again, your teenager is not officially in the workforce yet, but this is good practice and great etiquette.
Navigate the job search: Consider scouting local ads with them, hop on LinkedIn or Indeed to look for community opportunities, and encourage them to visit stores, restaurants, or businesses to drop off their résumé. This type of proactive go-getter initiative will reflect well on their work ethic.
Practice interview skills: Set up a few mock interviews with friends who have their own businesses to prepare your child for some likely starter questions and get a feel for how the process works.
Some simple job options
Age restrictions may inhibit younger teens from getting certain gigs at businesses. A 14-year-old can get legally hired, but there are more regulations on hours and options for children under 16. With that in mind, here are some common gigs for teens:
Babysitter or mother's helper
Lawn care (great for those with an entrepreneurial spirit!)
Camp counselor
Dog walker
Golf caddy
Ice cream shop scooper
Pool club help, etc.
If money is not really the motivation for a summer job for teens, you could also encourage your child to consider volunteer opportunities or to seek out an internship opportunity in a field of their interest. These are both great ways for your youngster to gain real work and life experience, and earn some self-satisfaction in the process. Happy job hunting!
Editors' Recommendations