The news a baby is on the way is beyond exciting. While traditionally, most couples wait until the second trimester before announcing the news far and wide, most expectant parents want to share the news with family and close friends right away.
Thanks to social media sites like Instagram, Facebook, and even TikTok, spreading a pregnancy announcement is certainly a lot easier than back in the day. Friends and family can find out quickly with just the click of a button, and then the congratulations start rolling in through post comments, texts, and telephone calls.
A Christmas pregnancy announcement makes the holiday season even brighter. The upcoming special holiday also offers the excited parents-to-be many more creative ways to announce that a baby is on the way. If you're ready to share your big news this holiday season, here are several cute Christmas pregnancy announcement ideas to tell your family and friends about the new addition.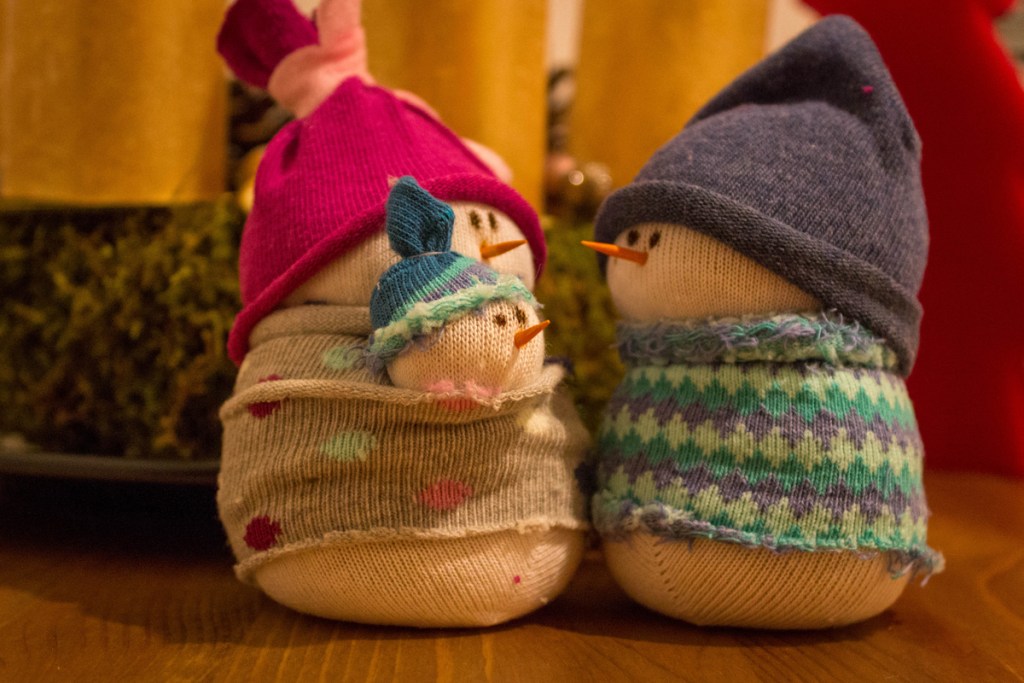 Christmas pregnancy announcement ideas
There are quite a few adorable approaches you and your partner can take when it comes to making a Christmas pregnancy announcement. Whether you want to make a personalized announcement just to the soon-to-be grandparents or a general pregnancy announcement to everyone you know this holiday season, we've got some fun ideas.
Personalized Christmas pregnancy announcement for grandparents-to-be
Grandparents are always over the moon when they find out a little one is on the way, and Christmas presents a special opportunity to share the news. An adorable way to tell the grandparents-to-be about a baby is through a personalized gift. If you want to tell grandma and grandpa about a pregnancy, try wrapping up these gifts. They are sure to be met with smiles and tears of joy.
Infant Santa booties for the grandparents-to-be
Christmas card
The holiday tradition of sending Christmas cards to friends and family is a simple way to spread the news a baby is on the way. Matching Christmas pajamas has become all the rage for holiday cards, and with the right pair, the expectant parents can announce to everyone on their holiday card list that a baby will be arriving in the upcoming new year. If you're looking for sweet tees to don for the special Christmas card, try these jolly tees for the mom and dad-to-be.
Ugly sweater Christmas pregnancy announcement
Ugly sweaters don't get shoved to the back of the closet anymore. They're a huge thing now during the holiday season, from ugly Christmas sweater day at work to ugly holiday sweater parties. Use this fun trend to make your pregnancy announcement this December by wearing an ugly Christmas pregnancy announcement sweater. Wear the matching sweaters announcing the pregnancy to an ugly sweater party or take a picture and post it on Instagram or your favorite social media site. There are endearing and funny holiday pregnancy announcement sweater ideas.
Elf on the Shelf
Social media posts everywhere show those clever elves on the shelves getting into all sorts of adventures from Thanksgiving to Christmas Eve. Many of these busy elf photos go viral, too. Let an adorable elf on the shelf make a delightful Christmas pregnancy announcement for you. Have your elf write a cute message on a chalkboard like "Our Christmas present arrived early this year" along with the due date. Or simply pose the elf on the shelf holding a pair of baby booties, snap the photo, and let social media do the rest.
Let siblings take center stage
If the parents-to-be are already parents, getting the siblings in on sharing this happy holiday news is a perfect choice to help them get excited about the new baby. Dress the kids in big brother or sister-to-be shirts for the holiday card or have them hold a personalized Christmas pregnancy announcement photoshoot prop. Take the kids' photos along with the holiday pregnancy announcement and use this for the holiday card or post it on Instagram.
Baby bump
A lot of pregnancy announcements are made via a bump photograph appearing on social media. Celebrities' bump posts typically go viral on Instagram and TikTok. Your happy news will spread too, the moment you hit "post". The holiday season presents a unique opportunity for those baby bump photos to really make the rounds on social media. Bump tees, holiday jammies, and ugly sweaters can all be used for a holiday baby bump photo announcing the big news.
Santa baby
If you're looking for a super simple way to announce a baby is on the way this holiday season, let Santa do it. Put a charming pair of infant Santa booties underneath the tree and snap a photograph. Post it on social media or use it on your holiday card. That sweet pair of booties will share the happy news quickly.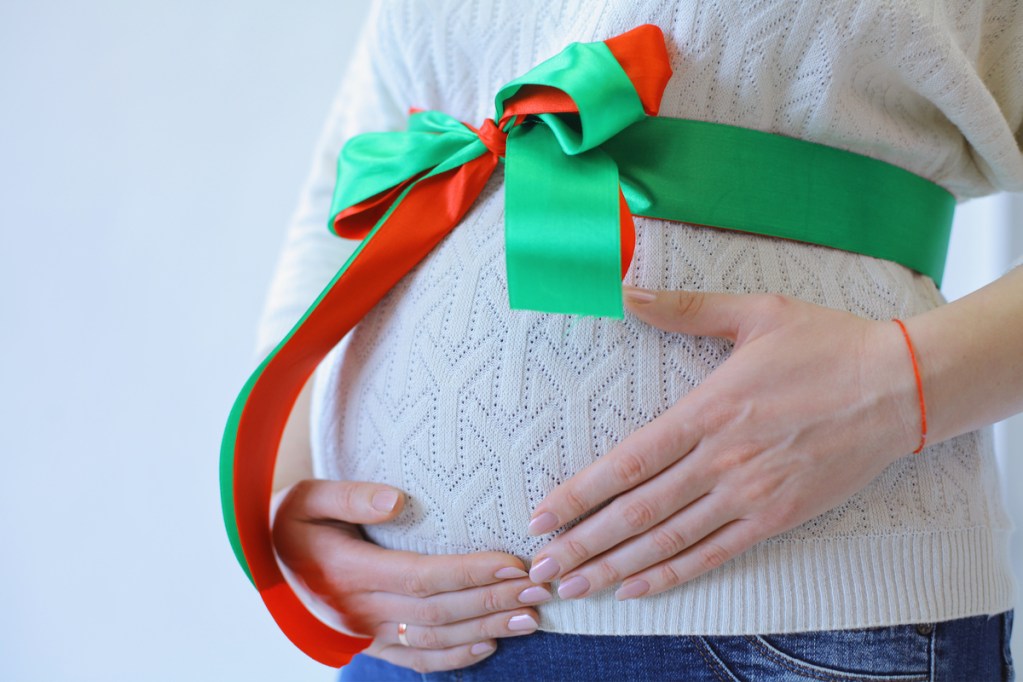 Final thoughts
The holidays are such an exciting time on their own. Add a baby into the mix and the excitement meter rises sharply. Sharing the news about a pregnancy is very personal and every couple may handle the announcement differently. Whether you send Christmas cards announcing the news, tell grandparents-to-be in person, or instantly spread your pregnancy announcement this holiday season through social media, have fun with it!
Christmas pregnancy announcements are a cute way to tell your circle of family and friends that there is a baby on the way. So, pose the kids, the pets, or even the elf sitting on your shelf, and your baby bump will soon become the jolliest news of the season.
Editors' Recommendations