Ahoy matey! Setting sail for a nautical birthday party? Then you'd better make sure the decorations are ship shape. Sure, you can head online and order some splashy nautical-themed decorations or you can have a little fun with the kiddos and create DIY nautical party decorations. There are quite a few easy do-it-yourself nautical crafts you can make that'll give party-goers that pleasant ocean breeze feel. Here are eight cool DIY nautical decorations that catch the wave.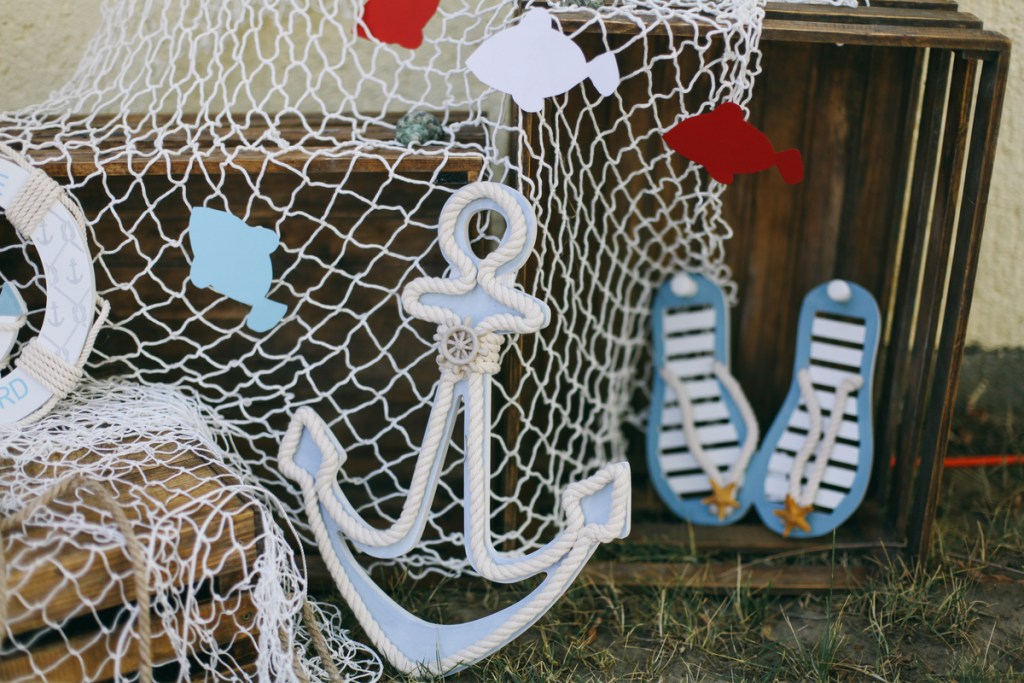 Nautical birthday party
Before pulling up the anchor and diving into a nautical birthday party, take a look around the house and see what you already have. Anything related to the ocean, such as paintings of the beach, lighthouses, shells, flip-flops, and buckets or pails, can help add a nautical theme to the party. Once you've seen what you have to turn the backyard or designated party area into a coastal scene, it's time to get crafty.
1. Sand jars
This is a very simple craft and one that's ideal for younger children. To make these nautical decorations, all you need are empty glass jars and craft sand. Mason jars are a perfect pick, but you can also clean and use jars from the recycling bin. Just make sure the inside is dry before spooning in the sand.
Since it's a nautical theme, pick colors that remind you of the seaside like blue, green, and white. You can find craft sand online or at arts and craft stores. To create, spoon in the different colored sand. Make a pattern to mimic waves or be eclectic. When finished, the jars make for pretty accents on the table or mantle. If the party is outside, add a votive candle.
2. Shell jars
For a seashore-inspired table topper or accent, take empty glass jars or vases and fill them with small shells or broken shell pieces. Small shells are available online and at craft stores, as are shell pieces. If you live near the shore, collecting your own is a wonderful activity for the whole family.
3. Starfish garland
Add a festive touch to a nautical-themed birthday party by making a starfish garland. All you need to create this decoration, which you can hang on the window, railing, or above the door, is twine and starfish. You can find starfish online or at most craft shops.
To make this garland, cut a piece of twine to the desired length. Make a loop on each side to hang. Then cut shorter pieces of twine about 4 to 5 inches in length. Tie one end around the leg of a starfish and the other end to the longer piece of twine. The starfish hangs down from the twine. Tie the next starfish about 4 inches away. Keep adding starfish until you come almost to the end of the twine.
4. Shell garland
To make a shell garland, cut a piece of twine to the needed length, making a loop on either side to hang. Then cut pieces 4 to 5 inches in length to tie to the garland. Using a hot glue gun, glue the string to the back of small shells.
5. Starfish wreath
For a cute starfish wreath to hang on the door to greet guests or around the room where the birthday party is taking place, take a natural grapevine wreath and hot glue starfish all around it. Allow it to dry before hanging.
6. Shell wreath
Instead of starfish, a shell wreath makes for an inviting decoration for a nautical party. Take different sizes of shells and use a glue gun to attach them to the natural grapevine wreath.
7. Hanging fishnet
Hang a decorative fishnet on the wall. Have the kiddos use paint markers to decorate scallop shells. Attach the shells to the netting using a glue gun.
8. Painted oars
You can't have a nautical-themed party without oars. Take unfinished oars and have the kids decorate them using paint markers or acrylic paint. When the oars are completely dried, take a black paint marker to print the birthday child's name. Hang the painted oars to add a decorative nautical touch.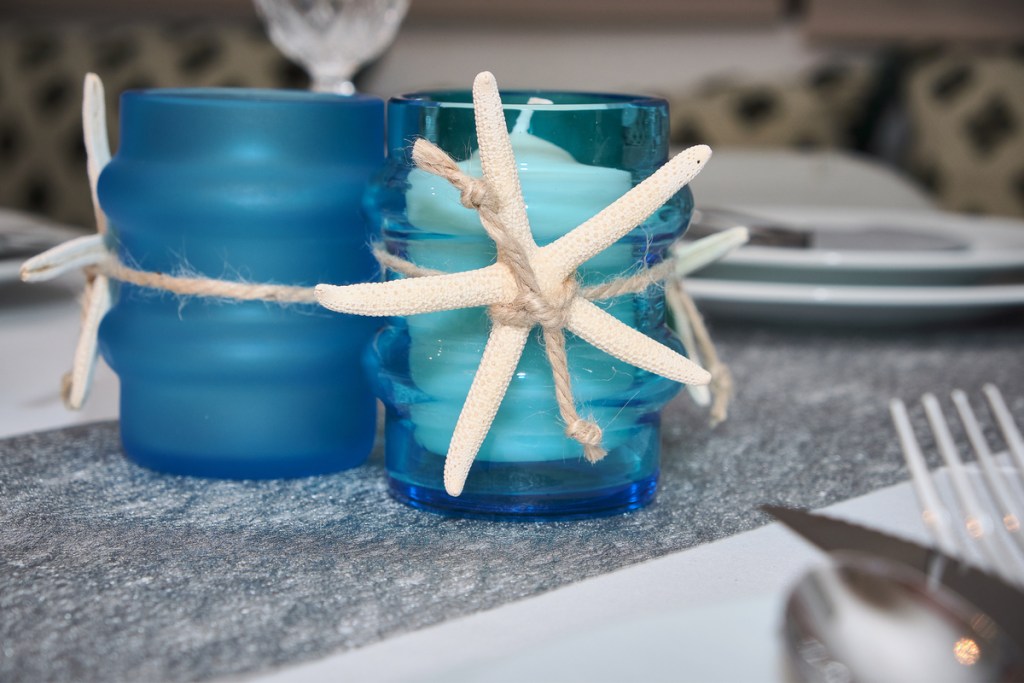 Other nautical DIY party decorations
Anchor garland – Have the kids paint unfinished wooden anchors. When dried, string them on twine for a fun garland or hang them from ribbons around the room or along a railing.
Life preservers – Using paint markers, turn unfinished wooden napkin rings into life preserver rings. When dried, put the guest of honor's name or "Happy Birthday" on each ring.
Fish garland – Use different colored construction paper or felt to cut out fish. Use the fish cutouts to make a garland or hang from ribbons.
Concluding thoughts
Going nautical for a birthday party is a fun and festive theme. Take a good look around the house to see what nautical-inspired things you can use to decorate before getting crafty with these easy DIY nautical party decorations. Whether you're hosting the birthday party at home or at a venue, you and the kids can put together some sea-worthy nautical decorations with these eight DIY craft projects that'll make you want to sail away.
Editors' Recommendations