When it comes to finding something to do as a family, you want to find the balance between being fun and cost-effective. Thank goodness for Netflix, right? You can find a family-friendly movie that everyone can watch without having to pay those ridiculous movie theater prices.
But actually picking the movie can take for-ev-er. If you let the kids pick, you'll be stuck with something you'll fall asleep to. If you pick, the kids won't like it. That's just basic math.
Don't get a stress headache about having to decide which movie you are going to watch. We went ahead and found 5 awesome family-friendly comedies that no one will complain about watching.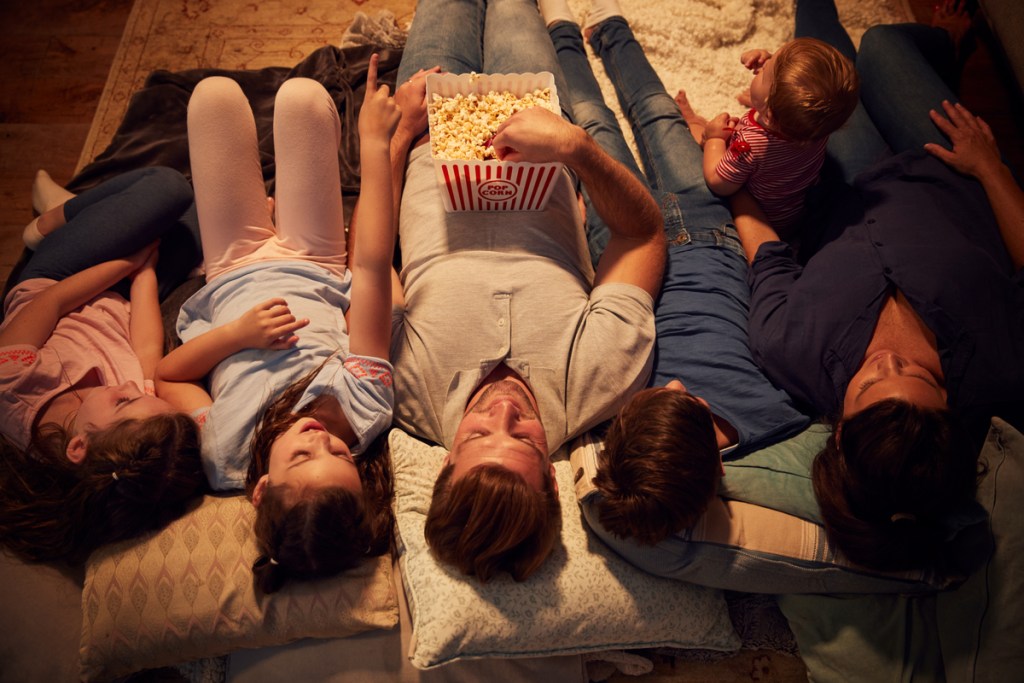 Yes, the sequel just came out – but that one is more romantic and mushier. The first one is pretty funny. If you like adorably fun animated movies that let you relate to having an overbearing parent in a funny way, then give this one a try.
It has an all-star cast of actors that the adults will recognize. It's packed with adult jokes and kid-friendly fun that will keep everyone entertained. Seeing a cave family struggle with the same problems a modern family would while also having to not get eaten by giant beasts will keep the whole family engaged.
If you do want to check out the sequel, know it's a little cuter and more serious. While not as funny, it's still a great family movie to check out.
Not that we want to give your kids any ideas, but this family movie is adorably hilarious. Parents will cringe and kids will laugh. If you have ever wondered what could happen if you let your kids run the show for a day (within certain parameters), then you need to watch this movie immediately.
Everything that can wrong in a day does, but this movie still brings a cute and funny way a family can still make the best of a day gone wrong. If you try this one at home, take notes during the movie.
What happens when one out of touch with each other family is all that's left to save the world from a complete robot takeover? Utter hilariousness. A family road trip, machines trying to round up every human, and one epically funny pooch will have the whole family in stitches.
Once you've watched it once, we suggest watching it again and only focusing on the pup for a while new level of comedy.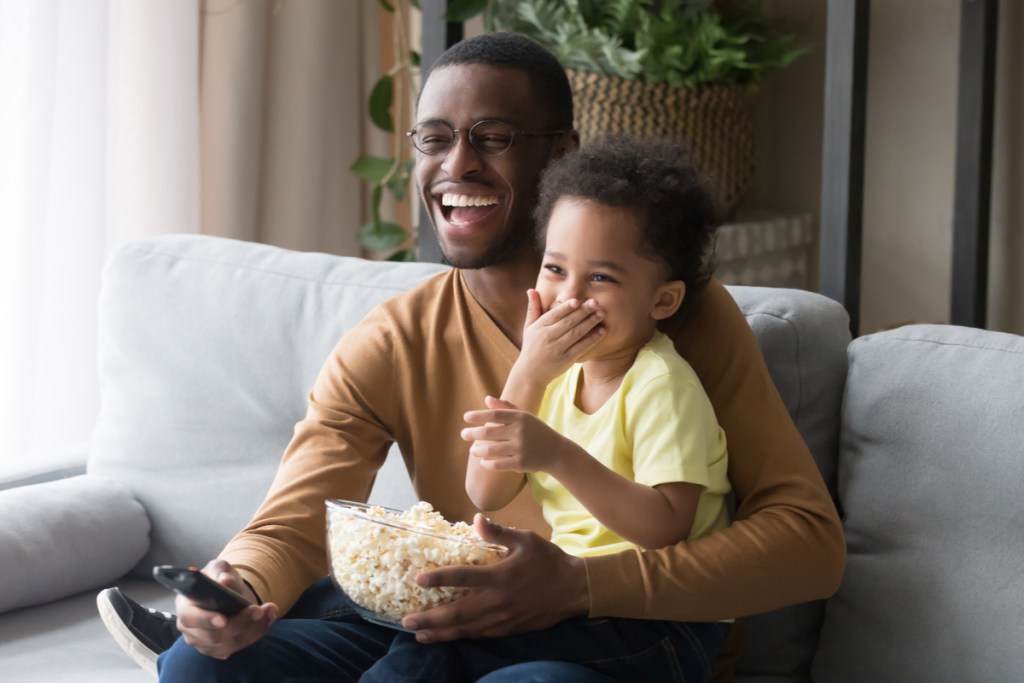 While we always have to watch Shrek when it's on, we feel that Puss in Boots gets overlooked. But if you love the comedy of Shrek (and who doesn't), then you should let this furry feline entertain you for the night.
The adults will love the jokes that go over the kids' heads, and the kids will love to see a new storyline with the feisty cat from their other favorite animated movie. It's a guaranteed good time for kids of any age and all parents who love to laugh.
You can't scroll past this classic and not watch it. You owe it to your kids to make them fall in love with this movie. It has food fights, the best (clean cut) insults, and plenty of the comedic genius from the amazing Robin Williams all in one movie. Try to find a reason not to watch this. Go ahead, we'll wait.
Not only does Smee deliver some of the funniest scenes, but what kid doesn't love the story of Peter Pan? It's a movie that kids will love to watch and that will bring parents back to that awesome nostalgic sweet spot of when they were a kid.
This is a movie that should be watched at least once a year. It makes you feel good, makes you laugh, and makes the whole family get lost in the fantasy of never-ending youth.
We can't wait for you and your kids to enjoy these movies. Spread them out and have your whole month's movie nights taken care of, or save them all for a rainy weekend of staying curled up under the blankets.
We love a reason to make bags of popcorn, cuddle up on the couch, and let our inner child out. Your kids will love being able to watch a movie that is more on their level. Family-friendly movies are the perfect way to spend a weekend bonding with your kids. Plus, most of them are also sneakily geared towards the parents. Get those snacks ready, put those pj's on, and get ready to laugh and make some awesome memories together as a family.
Editors' Recommendations