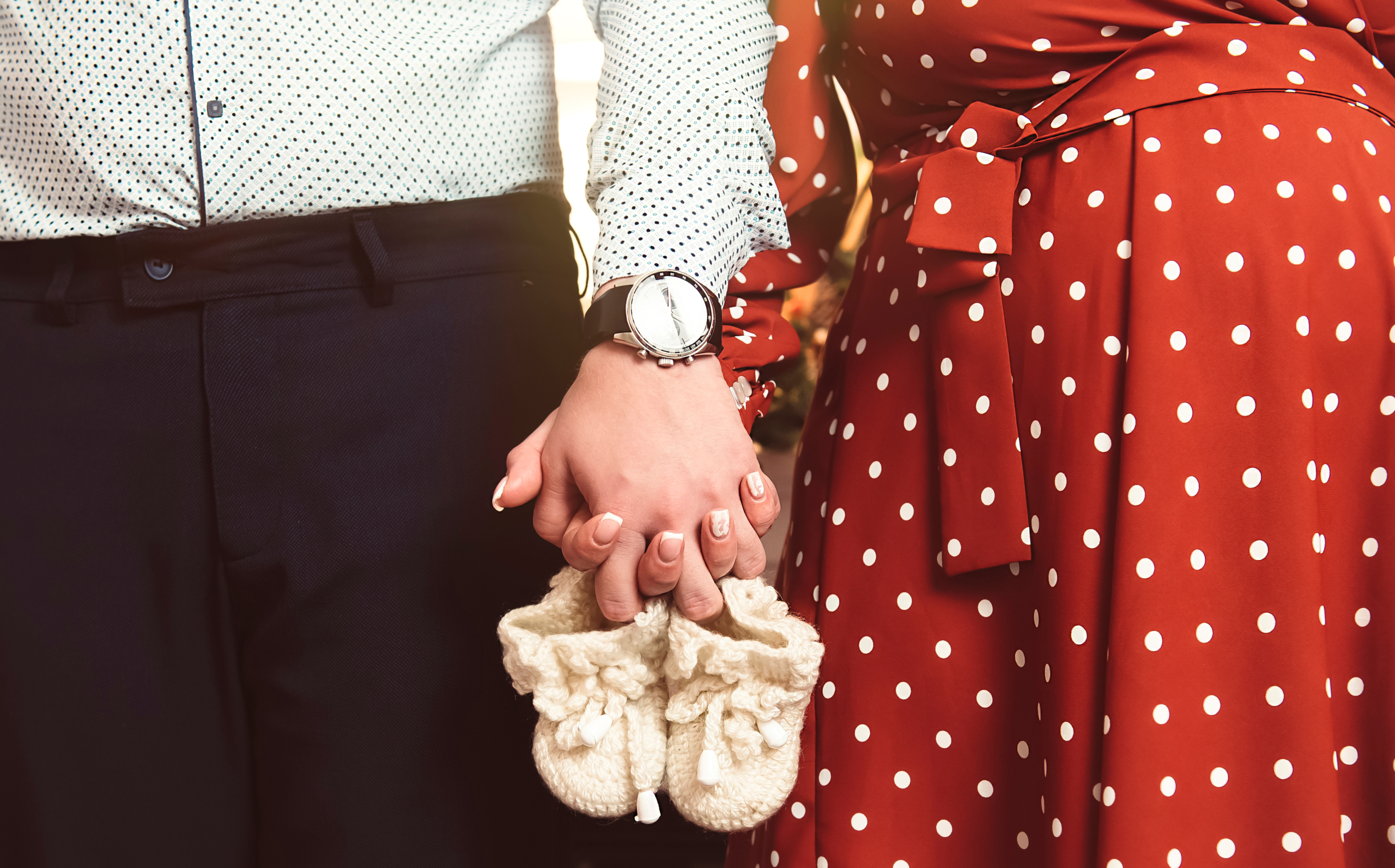 Maternity clothing has come a long way in recent years. It wasn't so long ago that the options didn't extend much beyond the shapeless smock.
Now, though, maternity fashions are keeping pace with the rest of the fashion world. After all, why should trends or fashion-consciousness stop just because of a pregnancy? Plenty of designers, it seems, finally got wise to the fact that pregnant women want to look good, too.
Bodily proportions may change a bit, but fashion doesn't have to.
One of the more distinctive fashion styles of choice, both in and out of a maternity context, is vintage.
"Vintage" is a sort of catch-all term for something that comes from a previous era of society. (It's also sometimes referred to as "retro.") Vintage clothing from the 1950s, 1960s, and 1970s is particularly popular, but it can really come from any time period. You can seek out the genuine articles online or in thrift stores, or –and this is often the far easier option, especially if you don't feel much like walking — you can purchase contemporary designs that were inspired by the time period that tickles your fancy.
Why wear vintage maternity clothes? Because you can, that's why. They're elegant, they're expressive, and they let you maintain your unique style — or try a new one! Think of it like a sartorial sabbatical. Nothing ventured, nothing gained!
Here's a list of some of our favorite vintage maternity fashions from around the web and across a host of American eras.
1950s
The decade of the 1950s was an interesting time for expectant mothers — and maternity clothes. Many people in this conservative, post-World War II era were not fully comfortable seeing pregnant women in public, much less designing flattering maternity clothing.
To adapt to the baby bump, 1950s vintage maternity clothes often entailed loose-fitting blouses with pants or knee-length skirts. The goal, quite simply, was to cover the baby bump as completely and unobtrusively as possible.
But that doesn't mean there aren't plenty of cute styles out there today, melding the best of the 1950s vintage with more modern sensibilities. They can be a bit of a challenge to find, however. Explore DIY sites like Etsy as well as designers to find what fits you best.
Some of our favorite examples of 1950s maternity clothing include:
1960s
Break out the bell-bottom (or "wide-leg") pants and celebrate this unforgettable decade. The 1960s were one of the nation's most influential time periods from a fashion standpoint, and the distinctive styles that emerged and endure today are a timeless expression of a certain lust for life.
Some 1960s vintage maternity clothes include:
1970s
The 1970s were known for hedonism, and women's fashion followed suit with bright colors, touchable fabrics, and intricate embroidery. Gauchos and ponchos also were in style — both with the loose fit that was perfect for moms-to-be.
Some examples of 1970s vintage maternity clothing include:
Are you looking for more pregnancy-related content? Check out our ideas regarding healthy meals for pregnant women – these picks are quick, easy, and most of all, satisfying!
Editors' Recommendations