Babies are too young to hit an actual gym. They can't stand, let alone bench press.
However, they can and need to exercise both their minds and bodies from birth. That's where baby playmats or "gyms" come in. They allow even the littlest littles to develop muscles through tummy time and discover new sights and sounds through sensory play. Some playmats are more tricked-out than others. Ones that offer more activities may be more expensive, but you'll use them for years. The Infantino 5-in-1 Epic Development Learning Gym has three play modes that can take your child from the newborn stage to toddlerhood.
Walmart has included it in its Deals for Days event — which ends tomorrow — for 25% off ($44.95). Here's why you should check out this deal now.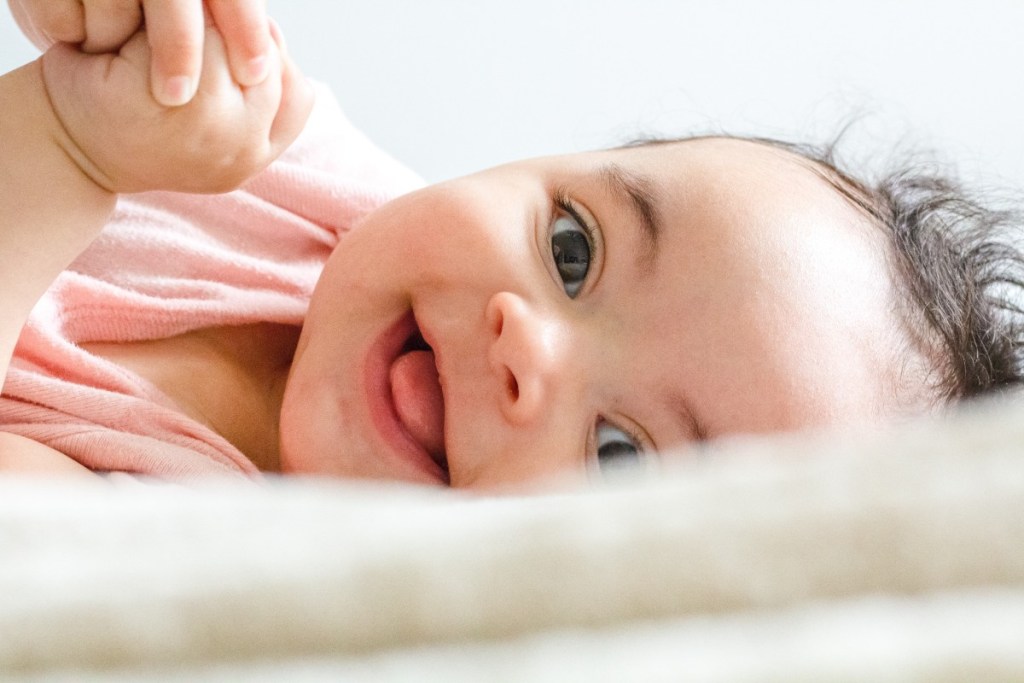 The overhead play mode is perfect for newborns
Comes with items to enhance a newborn's focus
Introduces new textures
Newborns age 0 to 3 months are just learning about the world. Though they spend much of their time (about 18 hours per day) sleeping, parents will want to help them make the most of their waking hours. The overhead play mode helps you do just that. Caregivers say little ones could stare at the black-and-white high-contrast cards, which can be affixed to the overhead arches, for days. These high-contrast cards are teaching newborns about focus and strengthening visual nerves.
Other fun overhead items include an adorable stuffed elephant and a mirror. Newborns can use their hands to touch these items and learn about different textures. Though children typically don't recognize themselves in a mirror until about 18 months, it gives them something else to focus on and sets the foundation for self-awareness.
Tummy time mode builds strength
Gives baby a space to develop head control and strength
Lays a foundation for reaching, crawling, sitting, and walking
Toys help encourage movement
Babies are pretty stationary at birth. They can't roll or sit, let alone crawl or walk. They'll need help to reach those milestones, and strength and head control are essential. That's where tummy time comes in. Parents can introduce tummy time, which also helps prevent flat spots on the back of the head, immediately. Some experts recommend doing it two to three times per day for three to five minutes per session. A baby playmat provides a safe and fun space that encourages this important activity.
The Infantino 5-in-1 Epic Development Learning Gym has prop-up bolsters to help keep the baby comfortable. Parents can move the toys from the arches to the playmat to encourage the child to pick their head up. As the baby grows, those toys can provide motivation to reach and crawl.
Sit & play offers years of learning activities
Different toys provide years worth of developmental tools and entertainment
Detachable features allow for on-the-go fun and learning
Kids from six to 36 months are obsessed with the activities included in the Infantino 5-in-1 Epic Development Learning Gym . A soft piano plays tunes, giving babies an activity that develops their hearing, sight, sense of touch, and language. Crinkly flaps allow for more sensory learning and cognitive development. Babies can also lift flaps to see and learn about animals, increasing curiosity. While the mat is easy to tote around if you're visiting family and friends, parents can also choose to take their child's favorite play station by itself. The removable stations are easy to swap out or engage a child even without the mat. This perk allows kids to learn on-the-go, instead of relying on a tablet to keep them entertained in the car.
Children learn from birth, and a good baby playmat can play a significant role in their physical and mental development. The Infantino 5-in-1 Epic Development Learning Gym is one of the best baby playmats around, and it's on sale at WalMart . It has tools to help babies learn about colors, shapes, textures, and music from day one. The mat encourages tummy time, an activity that builds the strength needed to achieve more physical milestones. As great as these genius gyms are for little ones, they're also a game-changer for parents. They entertain your baby when you need a break or are running errands.
Editors' Recommendations