Baby loungers usually have an indent surrounded by a raised border. Be sure the pillow you decide on is big enough to fit your baby. Some lounger pillows have adjustable seats or those that provide extra lumbar support for healthy hip development.
While they might be especially comfortable places for a baby to rest, infant loungers are not considered a safe sleeping place. They can, however, be used for relaxing. Our picks for the most superior baby lounger pillows are all sound options.
Boppy Original Newborn Lounger
Best baby lounger overall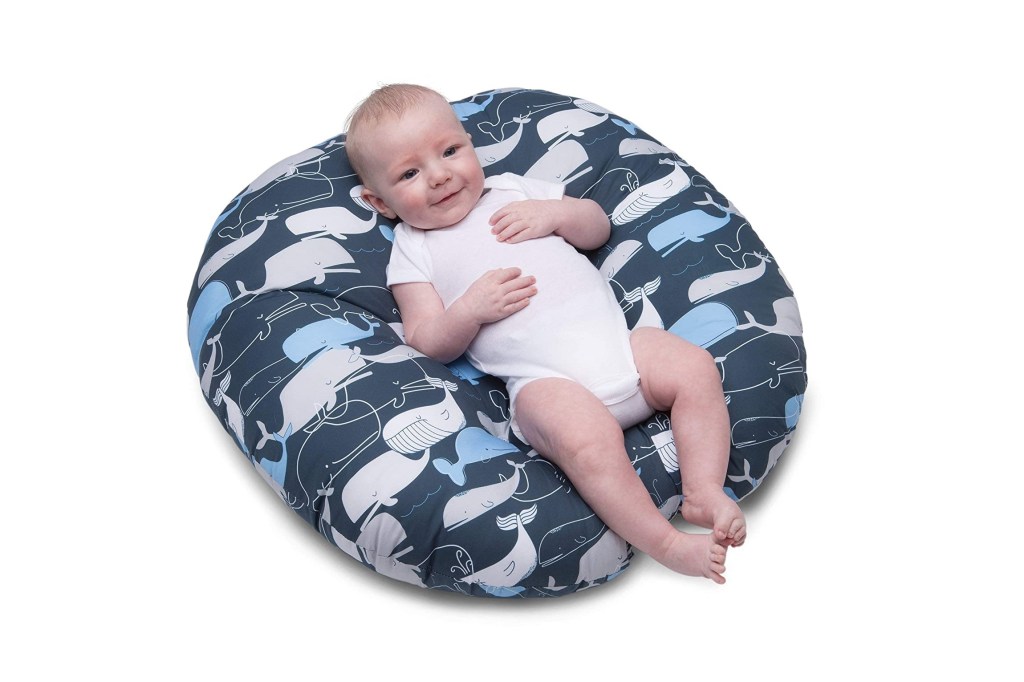 The square shape of the Boppy Original Newborn Lounger means that you can use the pillow in any orientation. Its wipe-clean fabric cover can be safely machine washed, as can the pillow itself.
DockATot Deluxe+ Dock Baby Lounger
Best all-in-one baby lounger
A luxury baby lounger, the DockATot Deluxe+ Dock is a high-quality choice. Its cotton and polyester composition makes for a cozy lounging surface. It is sometimes used for co-sleeping.
Leachco Sling-Style Infant Seat Lounger
Best sling baby lounger
The Leachco Sling-Style Infant Seat Lounger is a circular cushion that has adjustable supports based on weight. This baby lounger can help infants who are learning to sit up. You are sure to find one that matches your nursery or baby's personality.
Infant loungers are a handy item to add to your household. They let baby cozily join by your side while relaxing on the couch or floor. These comfy objects also add a nice decorative touch to a room.
Editors' Recommendations