Glow-in-the-dark stars are an easy way to transform your nursery into a whimsical sky worthy of your little one's attention when laying in slumber. Keep your child entertained from infant to elementary school age with a set on their ceiling or wall. We've rounded up the best glow-in-the-dark star brands to help you choose the most suitable one for your nursery.
When it comes to glow-in-the-dark stars, you have standard shapes to choose from. Most packs offer stars and moons, while others provide dots that mimic faraway stars. Before you purchase a pack, consider how many pieces you want to use. Ask yourself if you want to attempt s on the ceiling or if you want to place a select few next to your baby's crib. With these factors in mind, take a peek at our favorite glow-in-the-dark star packs.
DAGOU 3D Domed Glow in the Dark Stars
Best glow-in-the-dark stars overall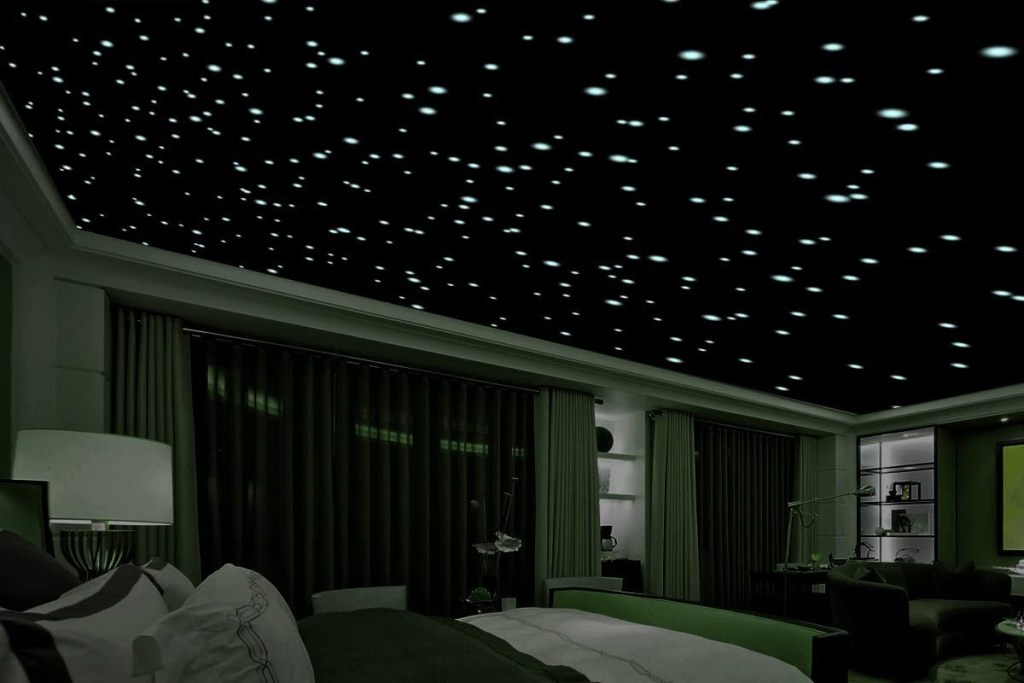 DAGOU's 3D Domed Glow in the Dark Stars come in a pack of 606 dots, so you can simulate a clear, starry night on your nursery ceiling. The unique domed-shaped stars are available in three main diameters: 0.4 inches, 0.2 inches, and 0.16 inches. For many who have purchased them, they are the greatest choice.
University Games Great Explorations Wonder Stars
Best value glow-in-the-dark stars
University Games' Great Explorations Wonder Star includes 50 bright and beautiful stars suitable for any room. The adhesive is designed to be reusable, so you can expect this product to last for years to come. This glow-in-the-dark stars set is the best value available, as it also includes a constellation chart that you can follow star by star.
Kangaroo Ultra Glow in the Dark Stars
Best star set with a moon
If you want a complete glow-in-the-dark stars set, consider Kangaroo's Ultra Glow pack with a bonus moon. One pack includes 200 stars engineered with IllumaGlow2.0, Kangaroo's trademarked formula. The included adhesive putty leaves no residue, so you can reuse the stars without leaving a mess on your ceiling. For many of us, tasked with clean-up duties, that can be an amazing plus for a product that already has so much good going for it.
Glow-in-the-dark stars provide an element of wonder to your nursery. Whether it's to scatter hundreds of brilliant stars across your ceiling or expertly adorn your nursery-room wall, glow-in-the-dark stars are a practical and easy decor choice. Choose from our comprehensive list of the best glow-in-the-dark stars to help brighten your nursery room. It can make all the difference between a normal every-day room for your baby and an experience that they (and any guests will never forget). Shine a light on your little one and show the world that the brightest star of all is your child beneath a ceiling of sparkles.
Editors' Recommendations