One minute you have a peaceful newborn who stays put on their back all day and night (if you can get them off of you to put them down). Before you know it, you have a rolling, crawling, or walking toddler who discovers every single danger in your home without delay. You've thought of proofing medicine cabinets and stairways, but what about window blinds, toilet bowls, door handles, and ovens? When putting together a baby-proof kit, make sure you remember all of these areas:
Doors: All door handles (whether leading to another room, a stairway, or the outdoors) need a door knob cover or a door handle lock.
Stairs: All stairways need a baby gate at the top and bottom and any banisters need railing guards.
Outlets: All outlets need to be plugged and any cords that stay plugged in need a safety solution.
Windows: All windows need locks and all window blinds need a string safety solution.
Furniture: TVs and all heavy furniture need to be anchored and all table corners need soft corner protectors.
Appliances: Ovens, refrigerators, toilets, washing machines, and dryers need locks.
Cabinets: All cabinet doors need locks.
Fireplaces: All fireplaces need baby gates blocking access.
Pets: All pet food and water bowls need to be put out of reach.
Decor: All loose decorations on bookshelves, side tables, or other surfaces need to be put out of reach.
It may sound like you're turning your home into a fortress, but you can still keep a cozy feeling through this temporary season of childhood. Next thing you know, you'll have a child in school who doesn't need so many safety restrictions. Until then, use these five perfect products for your child-proof kit.
Sleek Socket Ultra-Thin Child Proofing Electrical Outlet Cover
This is one product you may keep using even after your toddler is grown because the elegant, modern look declutters your space. One problem parents often run into with covering outlets is that they still need to use the outlets for lights and chargers and don't want them permanently covered. This solution not only covers the outlets so little fingers don't get inside but also leaves a cord to a power strip so you can still use it. The two replacement outlets can be placed anywhere out of reach from children and the cord isn't one they can pull out.
Betertek Door Knob Safety Cover 4-Pack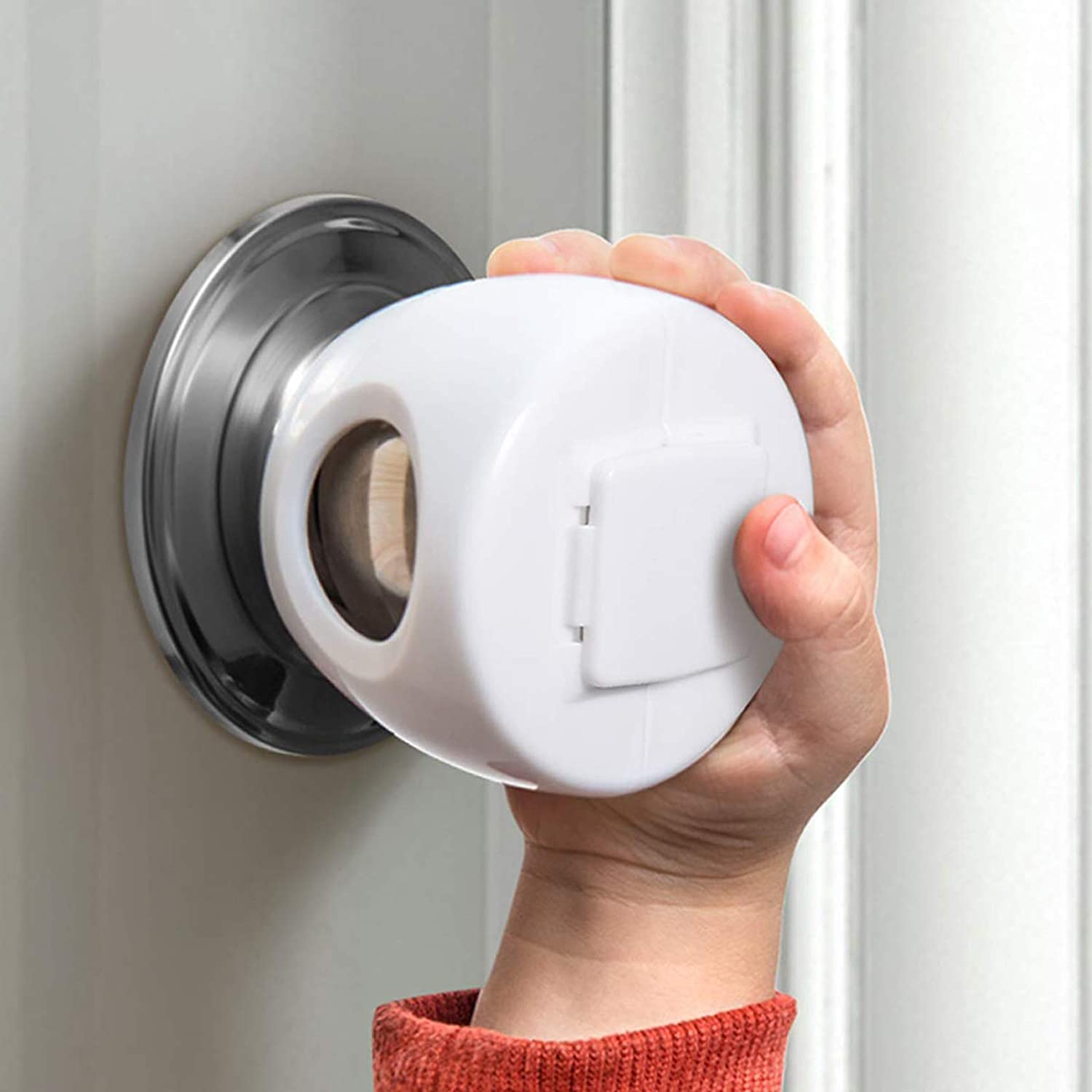 Doorknob covers are one of the most essential baby-proofing tools. If your office is off limits and not child proofed, for example, making sure the kids don't get in is very important. Not getting outside or opening a door to the basement stairs are other ways this product is clearly a safety hero. These particular covers have lock clips in the front that hold the two sides of the cover together, solving a common problem of children breaking apart the halves and disassembling the cover.
They are also larger than the average doorknob cover so they're compatible with more (almost all) knobs. Small hands can't grip the knob but adults can, making this a staple for houses with young children. They come in sets of four since you'll likely need quite a few.
UXU Corner Protector 12-Pack
Corner protectors are not like the many locks you need around the house to keep toddlers out of dangerous areas — these are about making the spaces they can be in even safer. You can't remove every corner from your house, but you can stick on a soft protector so that if your child tumbles and bumps their head it won't cause a serious injury. These particular protectors are parent favorites because they are so stylish and you barely notice they're there.
Made of BPA-free PVA and silicon, these are safe for kids to touch and if they happen to fall off they are large enough not to be choking hazards. Unlike other adhesive corner protectors, these are very difficult for children to remove. They also won't leave a residue behind. When it's time to remove, just use a hair dryer to peel them right off.
Safety 1st Blind Cord Wind Ups (2-Pack)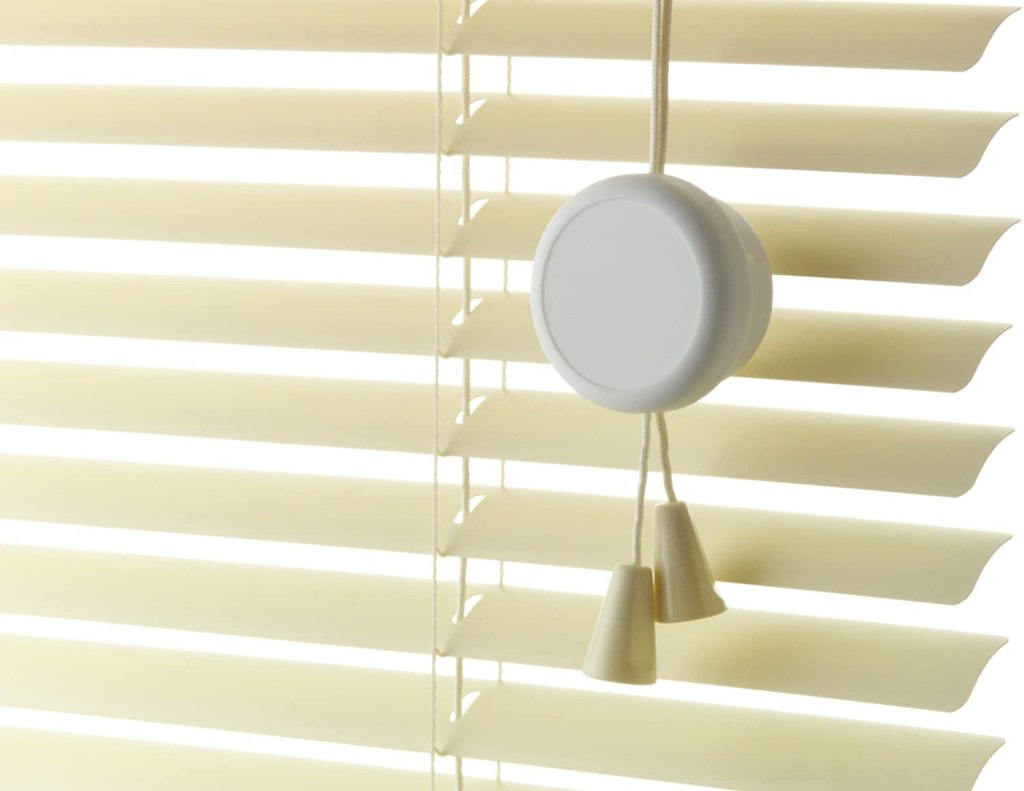 Don't forget any window blinds in your home when baby proofing — the cords are strangulation hazards! These little gadgets let you wind up the excess cords inside the circle with a simple snap-together design. Each circle holds up to 4 feet of regular cord or up to 6 feet of mini cord. Best of all, there's no interference with using your blinds — you can still easily wind and release.
EUDEMON Childproof Oven Door Lock
Another spot not to forget about is the oven. You definitely don't want your baby opening up the oven while there are cookies baking! This oven lock is easy to install and easy to use. Simply adhere it above the oven door with the included 3M tape (no drills, no screws, no hardware) and twist it into locked position to keep your loved one safe. The tape and the lock are both made of heat-resistant material and the lock will not get hot to the touch.
Assembling your baby-proof kit may seem like a daunting task with a long checklist, but as you can see, these products will make it easy. Each one checked off is another bit of peace of mind and will save you from constantly chasing or redirecting your child away from danger. Once you know your home is safe for your child, you'll be happy you took the time to get each one of these essentials.
Editors' Recommendations