The Fourth of July is the ubiquitous American holiday. Since it is so ingrained in the culture of the United States, why not establish some patriotic traditions to celebrate with your young children? Be it one activity or several, starting a habit in your family that is done every Fourth of July is a surefire way to create new, long-lasting memories annually.
Wear red, white, and blue all day
As you probably already know, the colors of the American flag are red, white, and blue. Many people choose to wear one, two, or all of those colors each Independence Day, and you and your kids can do so, too. A few stores sell coordinating patriotic shirts for the whole family. Or you could opt to make similar shirts as a group, therefore making another tradition that must be done in order to do the tradition of wearing red, white, and blue! If you don't want to buy or create clothes just for the occasion, wearing patriotically colored articles that you already own is a fine option as well. For the perfect photo ops in your holiday-appropriate outfits, consider adding in matching hats and glasses, then snap family photos!
Go to a local event
Most cities and towns have a series of Fourth of July celebrations often culminating in a special patriotic display. Every year, venture out as a family to one of these activities for a tradition that requires little planning on your part. Be it a festival, parade, or fireworks, there are probably a few fun events for you to choose from for your family to take part in. These happenings are once-a-year occasions that might feature free concerts or food, which makes them even more tempting to attend. Check out the Independence Day festivities in your locale to pick out an event that you and your children can start attending to form a new tradition.
Cook up some patriotic treats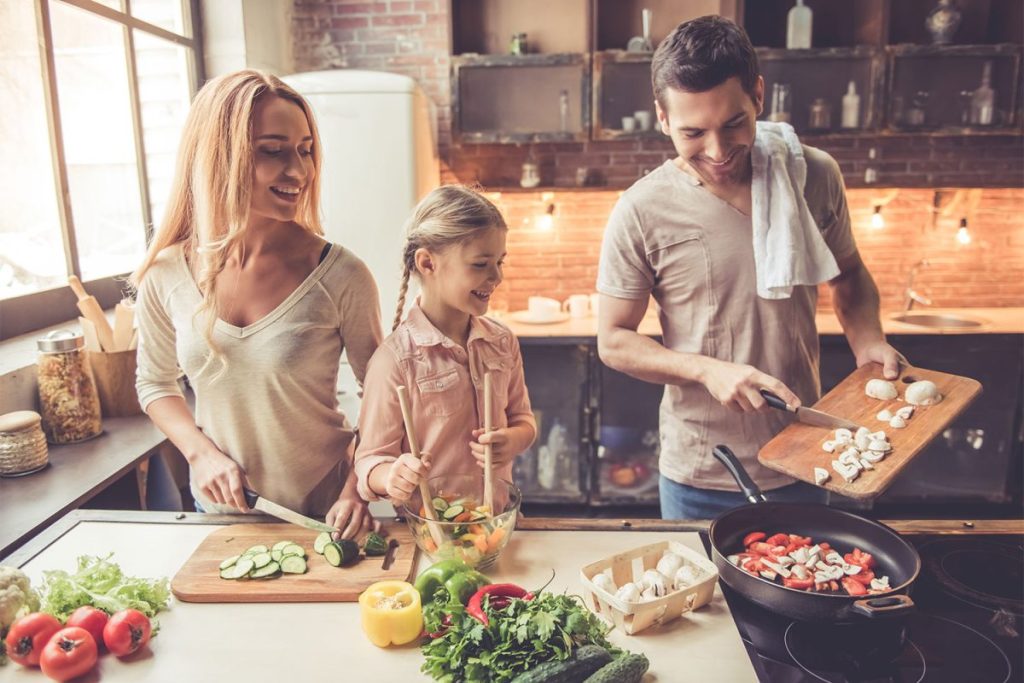 Aside from traditional American foods, it can be fun to eat patriotically colored things on Independence Day. A simple option is to make strawberry and blueberry parfaits, or similarly to decorate a cheesecake with strawberries and blueberries. Freeze blue, white, and red liquids (like fruit purees and yogurt) in molds to make patriotic popsicles. You could also bake red or blue cupcakes and frost them with coordinating frosting and sprinkles. It is even possible to arrange a layer cake so that when sliced, each piece looks like an American flag! For an adult treat, you can conjure up red, white, and blue daiquiris.
Learn about the history behind the 4th of July
Take the opportunity to make the Fourth of July an educational experience by teaching your kids about the history of the holiday. You can start by going over the years and circumstances leading up to the American Revolution. Then, move onto discussing the ideals of the founding fathers and the significance of the Constitution. Talk about the customs typical of the holiday, and which such activities your family participates in. Find out more about Independence Day, perhaps its history in your state, and teach your children about your discoveries.
Hold a barbecue
What better way to celebrate the most American holiday than by feasting on American foods? Invite your neighbors to a cookout and serve hamburgers, hot dogs, and ice cream for a classically American lunch. Even if your family moves throughout the years and doesn't always get to observe the Fourth of July with the same neighbors, holding a barbecue is a tradition that people everywhere will enjoy doing. You can even make this event a potluck to make the food offerings more diverse. Turn up the music, enjoy some time by the pool, and play outdoor games in groups to have the most fun possible at your cookout!
Create family-friendly "fireworks"
If your family has young children in it, you might (justly) be wary of using fireworks near them. Pyrotechnics definitely aren't your only option for celebrating, though. Ribbons tied to the end of sticks make for child-appropriate "sparkler" wands. You can buy party poppers or fashion your own from bottles, balloons, and confetti. Harmless rockets can be made from straws or alternatively by infamously mixing Coke and Mentos. Even if you don't want to introduce your children to the tradition of real fireworks, you have many safe alternative choices to pick from.
Have fun outside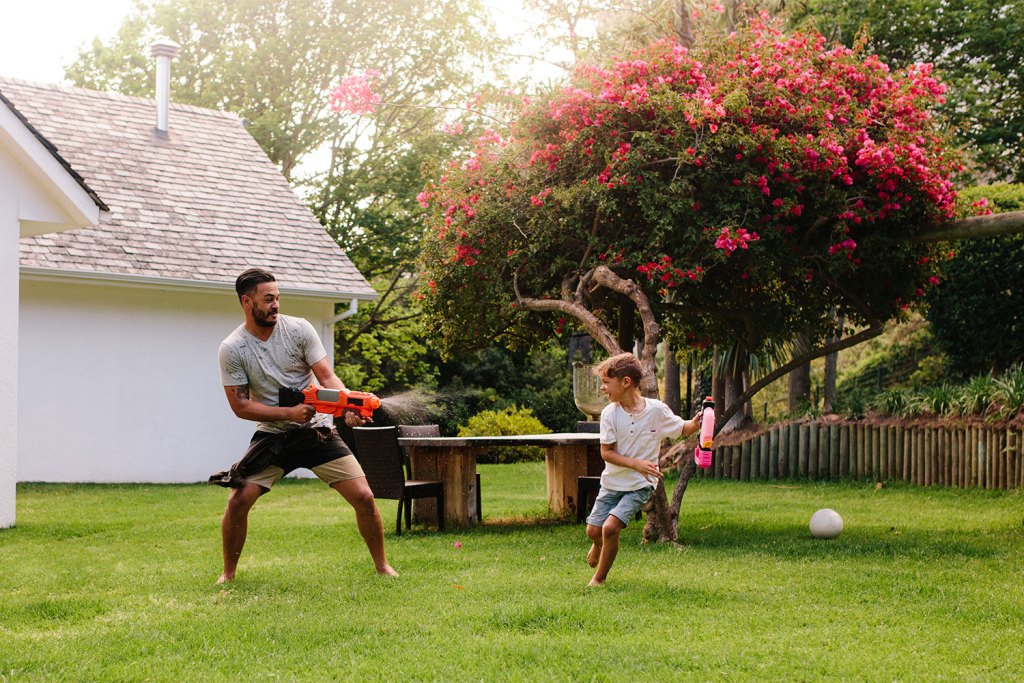 Some of the most common Fourth of July activities include cooking outside and going to outdoor festivals. Want to add something new? Your family might be interested in starting the tradition of playing games together! Opt to play some American classics like baseball or cornhole for a truly traditional custom. Or partake in other outdoor activities and sports as a family. No matter the specific exercise you choose, you can bet that your family will enjoy the lovely weather and have quality time together if you all join in on a sports game. You can even do things that are themed in line with Independence Day, such as a patriotic scavenger hunt!
Make a bonfire
Once the night falls and the sounds of fireworks going off are fading away, it's not too late to have a community or family bonfire. This toasty way to celebrate can result in the formation of some tasty foods. If you didn't already consume hot dogs at a cookout earlier in the day, you could roast some over the fire. When you're done with the hot dogs, or if you're foregoing them, be sure to provide supplies for s'mores so that there are enough for the whole family as well as your guests. A bonfire is a great method for staying warm on cool summer nights and also serves as a fine get-together to get closer to those in your neighborhood.
The Fourth of July is the perfect time of year for spending time with family and establishing traditions that can be celebrated for years to come. If you have a growing family, consider implementing a new custom or two into your family's repertoire of activities to do each Independence Day.
Editors' Recommendations