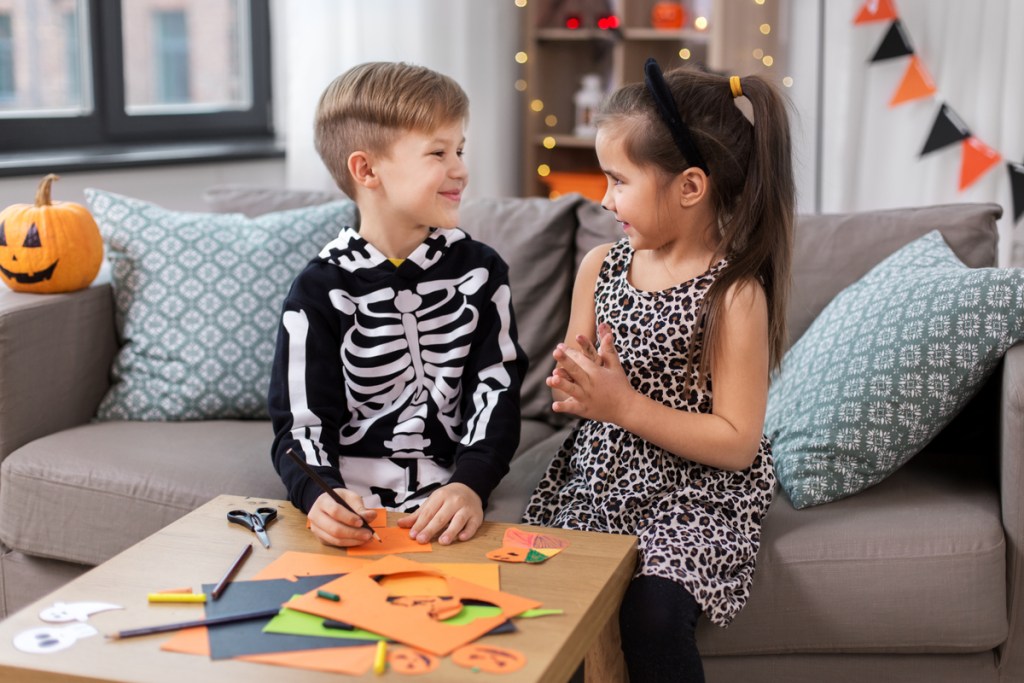 There are lots of kids who obsess about Halloween, planning their costumes months in advance. But there are also some kids who aren't big fans of dressing up, or who simply stress over finding the perfect costume. Whether your little one is scared of the spooky holiday or they just don't appreciate the itchy costumes, there are plenty of kids who don't like to dress up on All Hallow's Eve.
If your child finds all the efforts around finding a costume a bit overwhelming, there are Halloween costume ideas for kids that just might help your child get into the spooky spirit. All they need is their own clothes and some minor details added. Here are our top costume ideas for kids of all ages who don't know what they want to be for Halloween.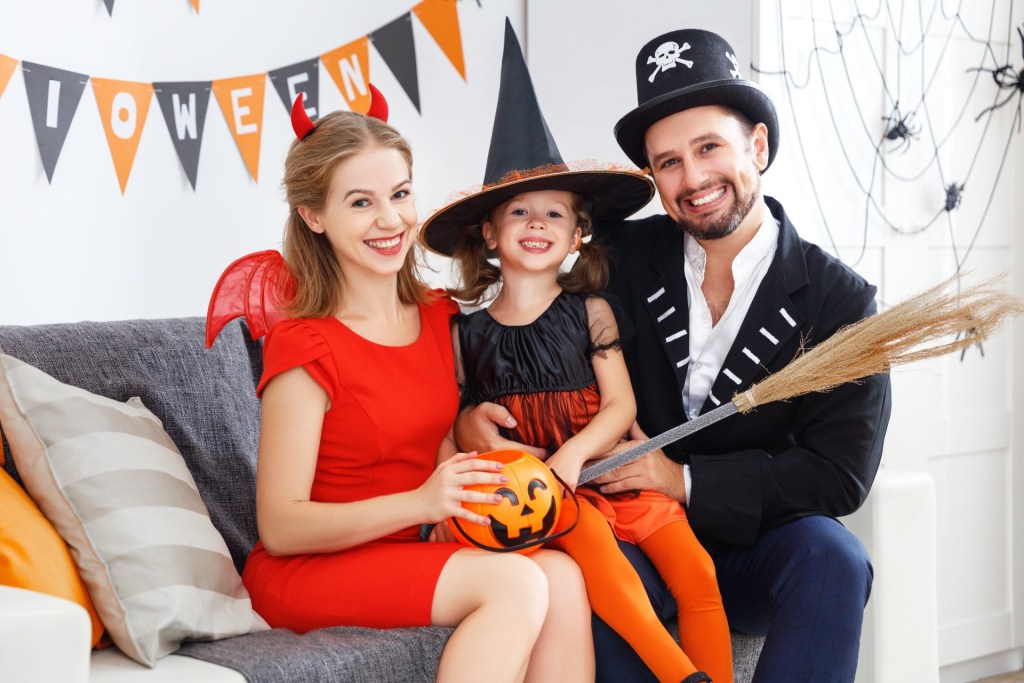 Angel or devil: A few accessories make a great costume
With a couple of minor add-ons, you can turn any all-white or all-red outfit into an angel or a devil. These are great options for tweens who feel that costumes are uncool and don't want to look like they're trying too hard. If your child's in that age range, it's probably just a phase and they'll outgrow it by next year.
In the meantime, a few accessories and a little makeup can go a long way. All you'll need is a headband and wings or a tail for your kid to look great. They'll love the look and also feel great about their casual and comfortable costume.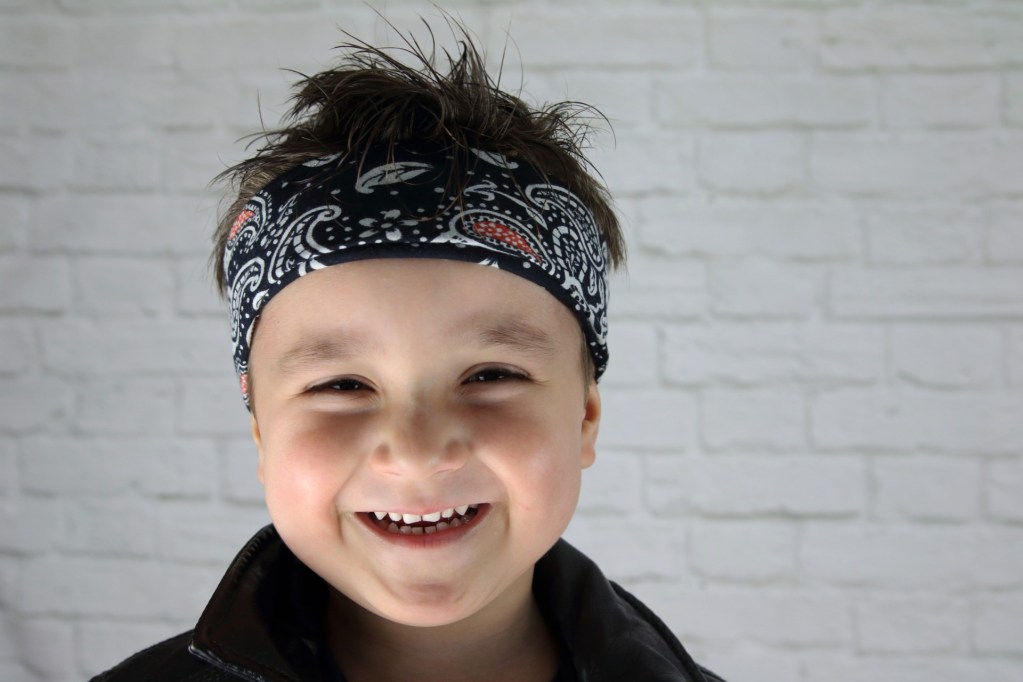 Rock star from the classic era
A black T-shirt, bandana, and jeans are all you need for the coolest rock-star costume. If you've got them in the closet, throw a pair of boots in the mix and maybe a denim vest. Nothing says "I'm a baddie" like a classic rock 'n' roll costume. Best of all, you can put it together in minutes and be the most awesome parent around.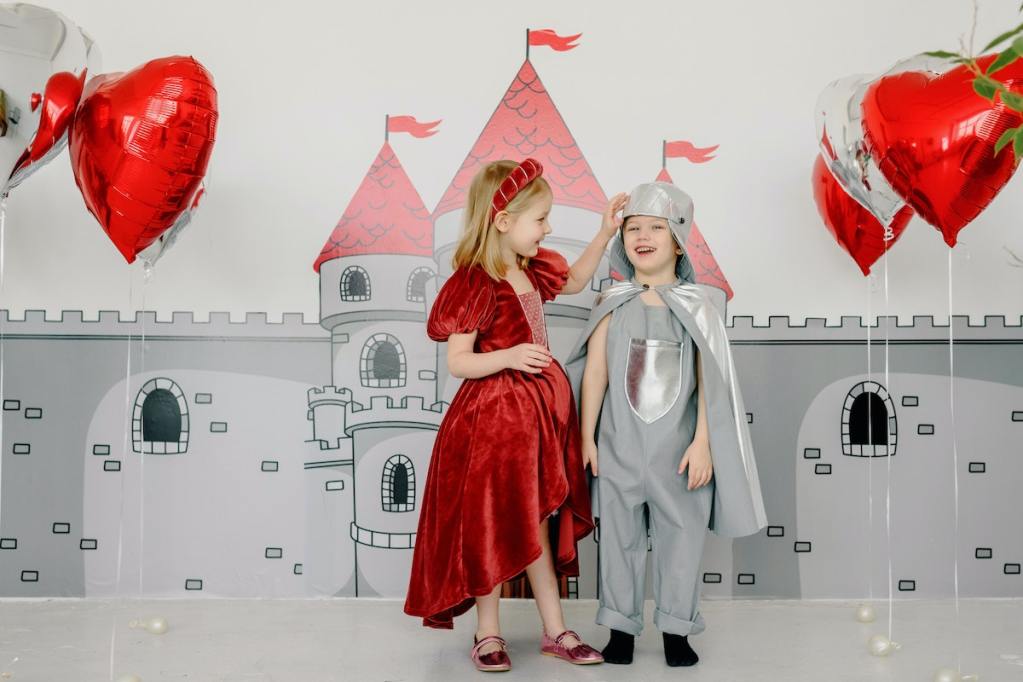 Princess, fairy, or ballerina: Easy dress-up ideas
If you've got a fancy dreamer in your hands, chances are you have some flowy dresses and shiny jewelry all over the house. You probably have some tutus lying around, as well. All these make the perfect Halloween costume for kids who don't know what they want to be. Your child will feel dressed to the nines and love the stylish look.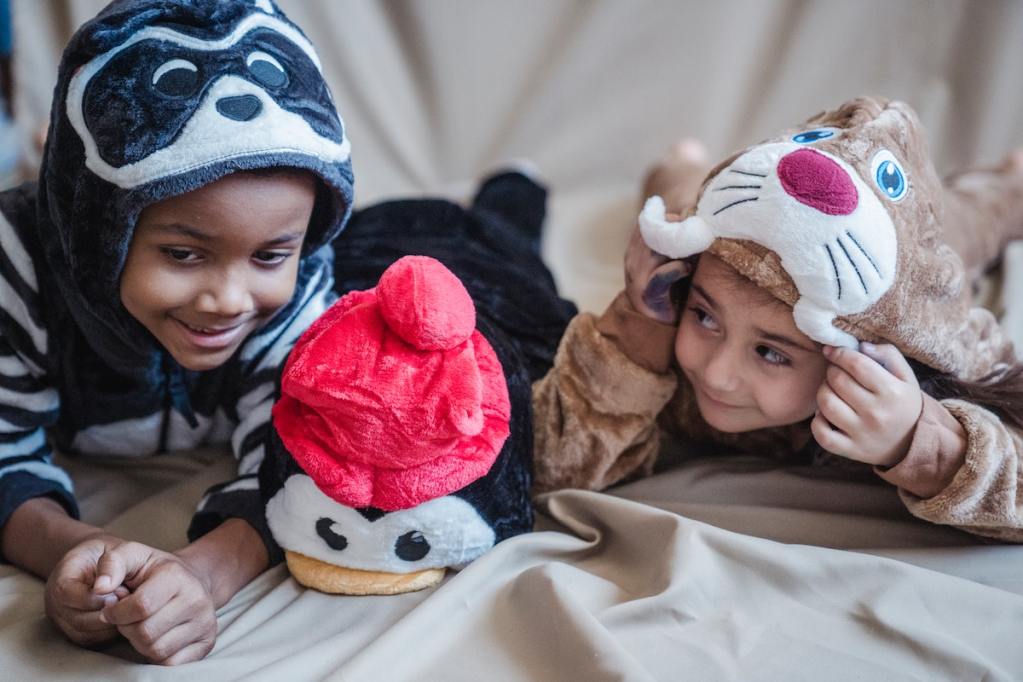 Animal onesie to keep your child warm while trick-or-treating
If October nights are chilly in your neck of the woods, onesies are a great way for your kids to stay warm while they trick-or-treat. For example, unicorn onesies are especially popular with children these days, but any type of onesie will work as a Halloween costume. Your child will stay super comfy and look adorable, whether they're dressed up as a unicorn, penguin, or panda bear.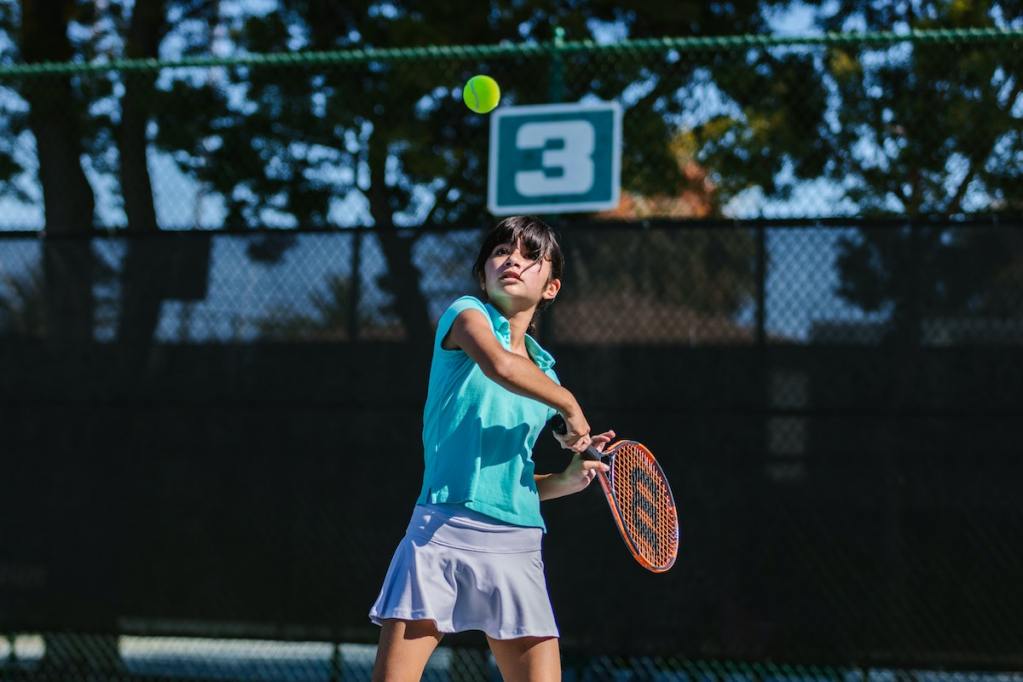 Athlete for a fun, professional costume
If your kid is into sports, you must have a collection of uniforms from all their previous seasons. Don't know what to do with them? Turn them into Halloween costumes!
If your reluctant trick-or-treater doesn't want to dress up or if they expect you to come up with a costume at the very last minute, their sports uniforms can save the day. For an eerie costume, a little makeup is all you need to hit it out of the park with a zombie basketball, soccer, or baseball player.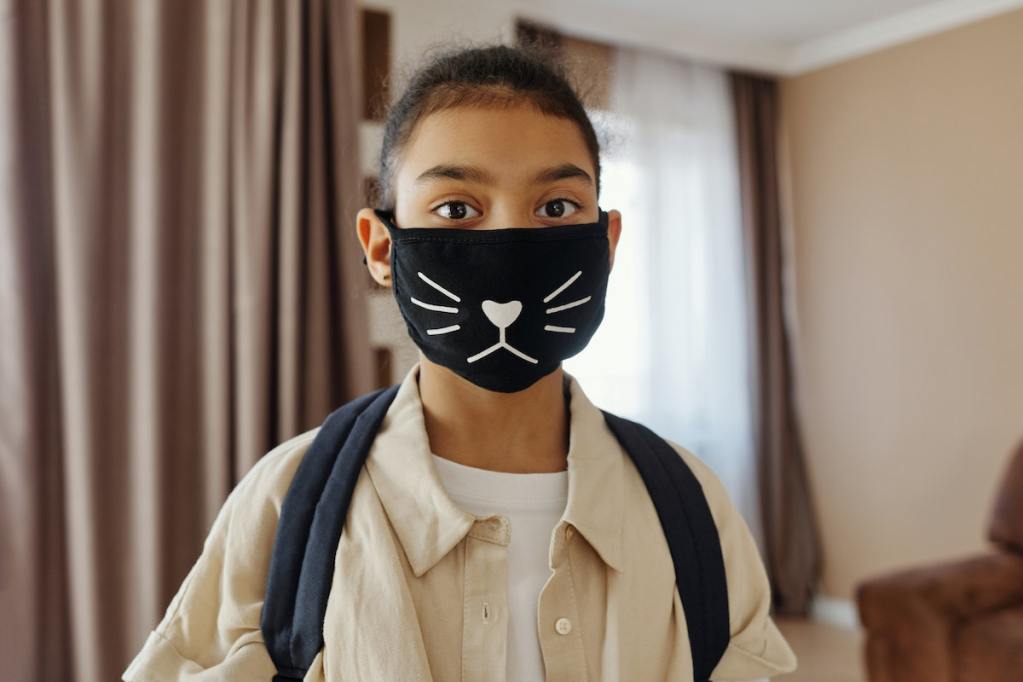 Cat: A simple costume that doesn't take 9 lives to put together
For the purrrfect improvised costume, a kitty-cat costume is the way to go. If your child has a black shirt and black bottoms, your eyeliner is all you need to draw some cute whiskers and head out the door. With such a cute costume, no one will even realize you threw it together with stuff from home.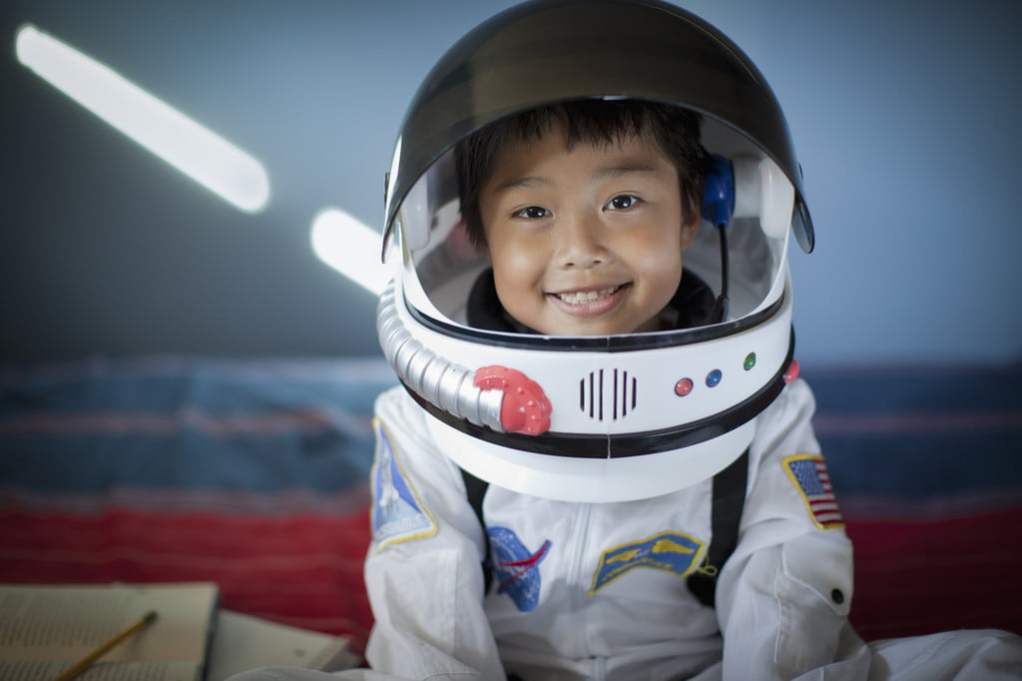 Professional …you name it!
Many kids who don't love costumes have community members whom they look up to. If your child dreams of being a local hero, these are some of the costume options that they'd probably love:
Doctor
Astronaut
Nurse
Firefighter
Dentist
Construction worker
Teacher
Police officer
Paramedic
Chef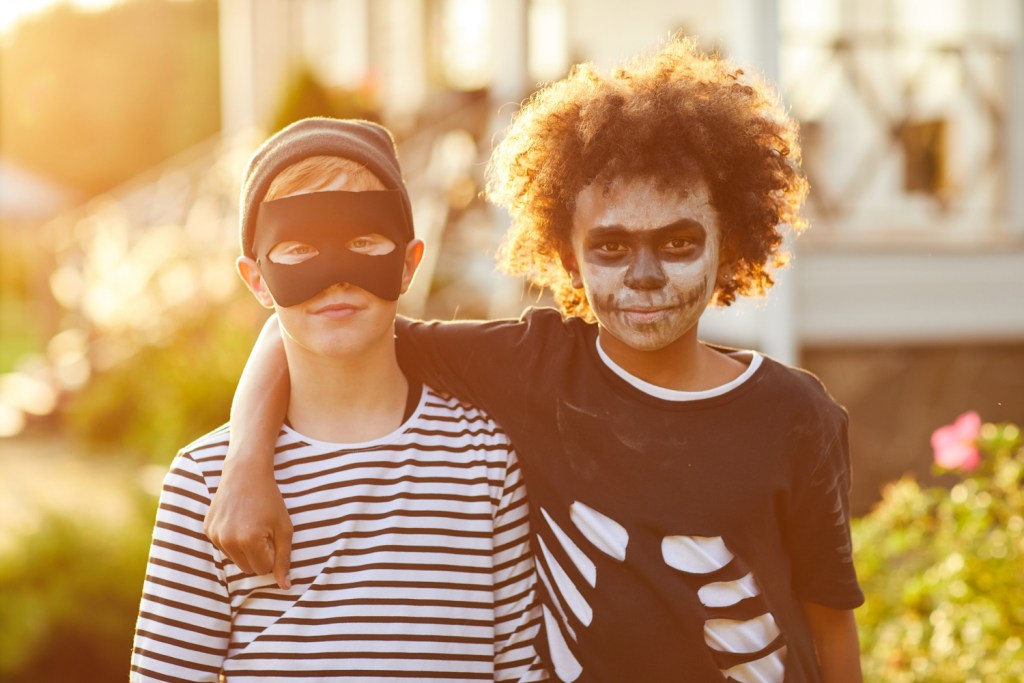 Get creative with face paint
Kids don't have to wear an elaborate or expensive costume to get in the Halloween spirit. Grab some face paint and let them get creative. Whether they choose to create something dark and spooky like a skeleton, or something light and fun like a ladybug, there's no end to what they can create with a little bit of makeup and a lot of imagination. The best part is there are no awkward masks to deal with. Just make sure you're using quality face paint or makeup that won't irritate the face and is easy to remove when the trick-or-treating is over.
Halloween doesn't have to be too complicated or elaborate to be loads of fun for your child. There are many reasons why your kids wouldn't want to dress up for this special evening. Whether they find Halloween to be scary or they're starting to outgrow the idea of dressing up, you can help your child come up with a costume that helps them celebrate. With a costume that feels comfortable to your child, they'll be happy to join in on the fun and enjoy an evening of sweets and treats.
Editors' Recommendations