Halloween is one of the most highly anticipated holidays of the year for candy-loving kids, and it's a pretty fun one to celebrate for family members of all ages. Costumes, decorations, treats (or tricks)… and of course, jack-o'-lanterns all combine to make it a holiday worth remembering.
But with all of that anticipation, when is too early for buying Halloween pumpkins? In order to make sure it doesn't rot or otherwise get ruined before the big night, timing is essential. Here's our advice on when to buy your pumpkins for Halloween and some other pumpkin buying tips.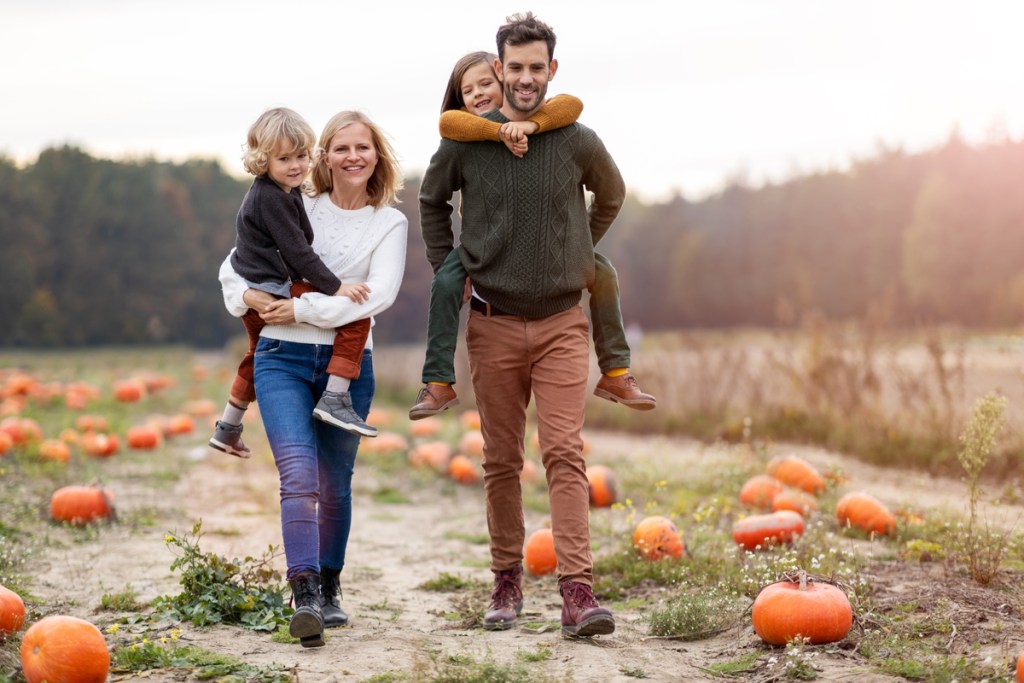 When should I buy my Halloween pumpkin and avoid being too early?
Pumpkins will last for two to three months if they're not carved, so you don't have to worry about them rotting until you actually cut into them. If you want to display them on your doorstep just as pumpkins or painted instead of carved, anytime in September or October will do.
They are an acceptable autumn decoration, not just Halloween, when uncarved, and can even be displayed through November along with gourds as part of the fall season. For this reason, you can buy your pumpkin in September if you want, but there is no rule about the correct time to buy. A month before or a week before are both fine if you're not carving it.
Now if you're carving it, you must take that into account. One idea is to display it on your doorstep uncarved for weeks until you are ready to carve closer to the Halloween holiday to make the most of it. Once you carve it, it will last 5 to 10 days. The weekend before Halloween is a good time to make your jack-o'-lantern, or even closer to the day of if possible.
Remember, carve close to Halloween, but don't buy close to Halloween. Don't leave buying the pumpkin to the last minute when they might be sold out or when only the worst or decaying ones are left when you could have had your uncarved pumpkin on display all month.
You want your jack-o'-lantern to be at its peak on Halloween night, not on its way out. Carve it as close to October 31 as you can and resist the urge to get it done too far in advance. There are plenty of other Halloween crafts to do all October long.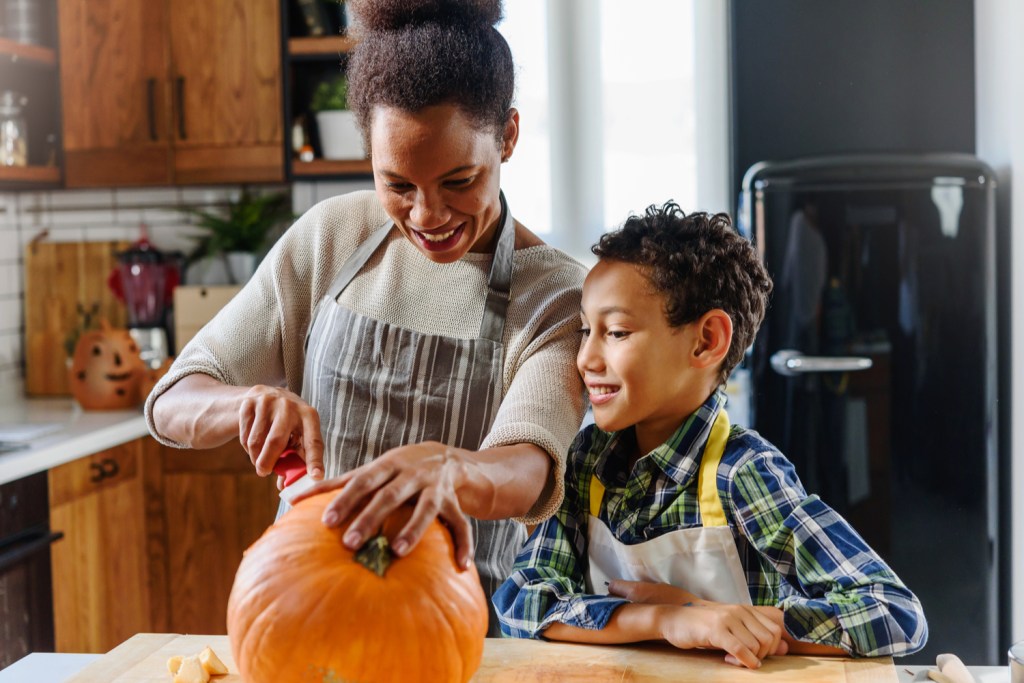 Where should I buy my Halloween pumpkin that doesn't run out quickly?
It depends on what's important to you. Consider price, convenience, kids' experience, and time invested. Grocery stores and mega-marts will often have them available during October and you could easily pick one up on your regular grocery run. The price would be fine, it would be as simple and clean as possible, and they are often sourced from a local farm. The only downside is that there would be no fun outing with your kids involved, and they may feel disappointed they didn't go out to a pumpkin patch to pick out their own pumpkin. This may or may not be an option for you depending on how urban your area is and the age and interest level of your kids.
If you go to a pumpkin patch, the price will be relatively similar to going to the store. The main attraction of buying Halloween pumpkins here is the experience – -you get to hunt for the one you like, take photos out in the field, take a wagon ride out to the pumpkins, drink some apple cider, and make a day of it.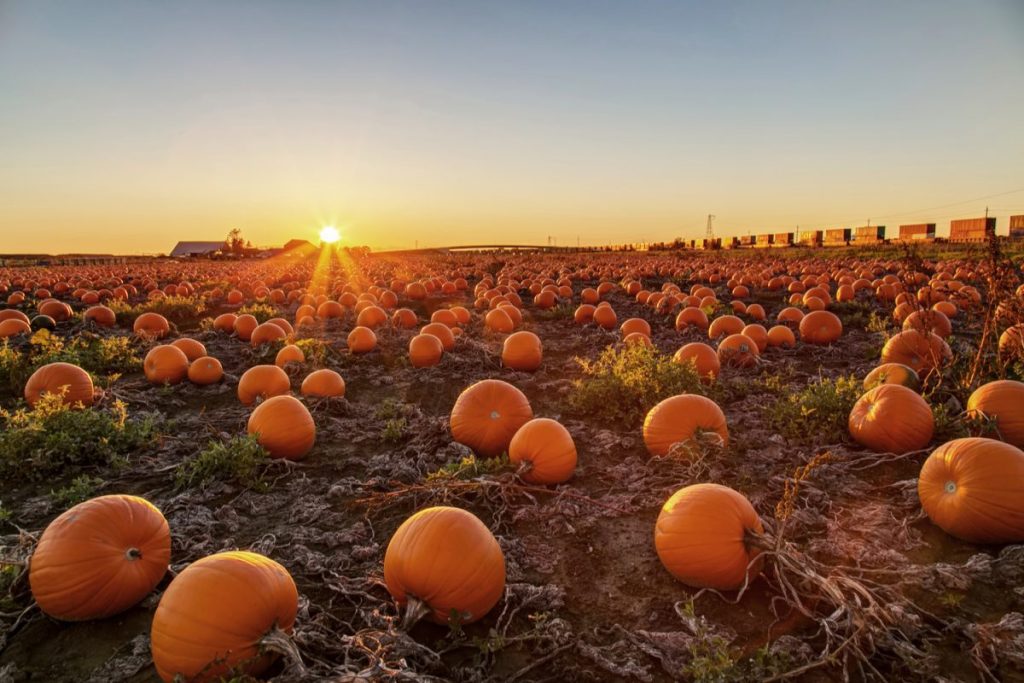 How do I choose a good Halloween pumpkin that lasts a long time?
No matter where you buy it, get a pumpkin that is hard, firm, and solid instead of soft, so it will last longer. Also make sure it has no nicks, holes, sunken spots, or blemishes, since letting air inside will start the rotting process.
If you're at the pumpkin patch, try to stick a fingernail in the pumpkin's skin. If you can't get your nail in it, then the pumpkin is ready for picking. If you can stick your nail in the skin, then the pumpkin isn't mature.
If you are going to carve it you need a large enough surface to create the design you want, and you want to look for one with a relatively flat side to carve. Also remember that the bigger it is, the more work it will be to scoop out. Of course, having family fun and making your jack-o'-lantern is the most important part. Have a spooky good time!
Editors' Recommendations