Not everyone is a fan of ham, which is what makes Easter side dishes a big part of any holiday dinner this spring. Like Thanksgiving, Easter sides are usually the most sought-after dishes on the table. Unlike Turkey Day though, side dishes for Easter Sunday aren't always traditional like cranberry stuffing or a green bean casserole.
It's spring, which means Easter sides can go in a lot of different directions. It's also important to have some Easter sides the kiddos won't turn their nose up at. So, what side dishes do you need to have on your table this Easter? Let's hop into the kitchen.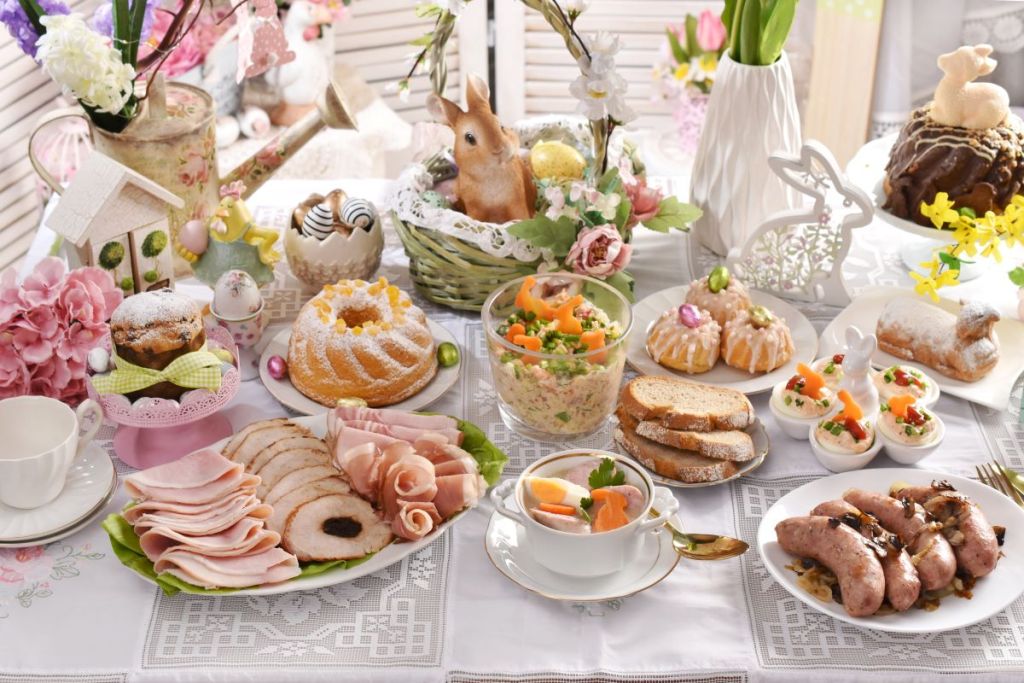 Delicious Easter side dishes
Many guests at your Easter table this spring will load up on the sides. That doesn't mean the protein doesn't get attention. Sometimes, people tend to enjoy Easter side dishes a little more than the main event. Kids especially will look for friendly Easter sides on the table. Here are five side dishes for Easter that are hoppingly delish.
Herb-buttered baby carrots
It is Easter; so you have to have carrots. Carrots are also a kid-friendly vegetable. This herb-buttered carrot recipe from a Taste of Home will most certainly be a hit at your Easter table. It's also a simple side dish to make. If you know there are picky eaters on the guest list, have a bowl of raw carrots for the kiddos and adults to munch on, too.
Make-ahead mac and cheese
Mac and cheese is a kid staple. Let's face it. Adults love it, too. While mac and cheese can take center stage on any table, it makes for a tasty Easter side, too. It's also a safe side dish that's always a hit with kids. Peanut Blossum's make-ahead mac and cheese is a perfect Easter side dish, whether you're hosting or bringing something to someone else's home. Like the name says, you can prepare it at home and warm it up when you reach your destination.
Bow tie and spinach salad recipe
Nothing says spring is here like a pasta salad. Pasta salads are a low-stress and easy Easter side dish to put together. A Taste of Home's bow tie and spinach salad recipe only takes about 30 minutes to make. It's a yummy and versatile addition to the holiday table. You can keep it vegetarian or add in grilled chicken for a twist.
Greek lemon potatoes
If you're looking for a different potato side dish for Easter, try these Greek lemon potatoes from the Pioneer Woman. This recipe makes for a sensational side.
Cucumber salad
Salads are usually prominent at an Easter buffet. This cucumber salad is simple to make and complements any main course. It can easily become a spring and summer mainstay.
Other yummy Easter sides
Looking for other side dishes for Easter? Try these.
Easter is just around the corner. Whether you're hosting or heading to someone else's Easter table, be sure to have a side dish that hops. We've got an appetizing array of side dishes for Easter that even the big bunny himself will want on his plate.
Editors' Recommendations