Fall is such an exciting time with leaf peeping, apple and pumpkin picking, jack-o-lantern carving, and, of course, Halloween. Add in pregnancy, and you'll have a thrilling autumn on tap. Whether it's trick or treating with the kiddos, a Halloween party with friends or a parade along Main Street an amazing costume is in order to show off your adorable bump. Thankfully, there are a lot of sensational maternity Halloween costumes to choose from.
With a baby on the way, you don't want a maternity costume with a scary price tag. Here are the best pregnant Halloween costumes that are budget-friendly and simple to put together with accessories you probably already have in your closet. Finding the best pregnant Halloween costumes can be as simple as a trip to the thrift store. All these fun maternity Halloween costumes are a treat because they're under $40.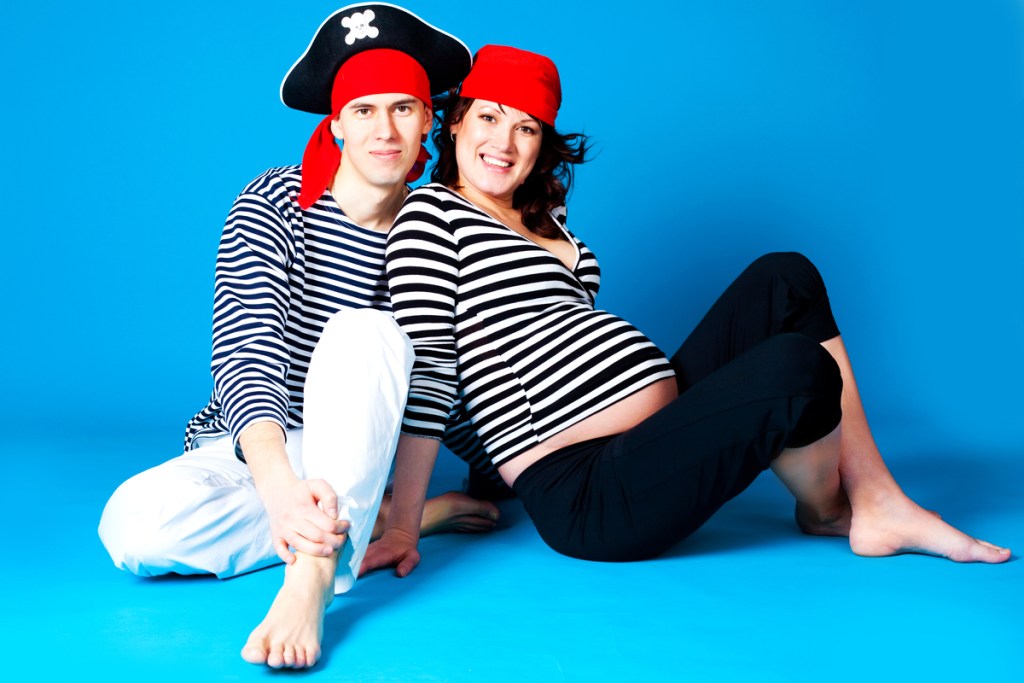 If you want a no-fuss costume to get you in the Halloween spirit, this pumpkin maternity dress by Franterd is a scream. The dress is designed to work for all the different stages of pregnancy. It's comfy and cute. Pair it with black leggings along with a Halloween Pumpkin Headband and you're ready to meet the Great Pumpkin without Linus and Snoopy. For a theme, outfit the whole family as pumpkins for a patch.
Of course, you've heard the idiom "a bun in the oven" when referring to pregnancy. With the adult chef and bun-in-the-oven costume, you and your partner can bring the idiom to life. This couples costume comes in a set and offers one size fitting most adults.
Prego is a pasta sauce and means thank you in Italian, but on social it means pregnant. For another fun couple's Halloween costume during pregnancy, dress your partner up as a pasta chef while you don a red apron featuring veggies with PREGO printed at the top. This one-size-fits-most couples costume can also be a different way to announce the news to family and friends at this year's Halloween party or for a gender reveal.
For fans of the Halloween cult classic Hocus Pocus, the line "I smell a child" is one to remember. That's why this maternity "Winnie, I smell a child" shirt is a must-have come Halloween time. Turn it into a costume by adding a witch's hat and a broom to join the Sanderson sisters this Halloween. Without the accessories, you can wear it all of October!
Moms are wonder women and get through every day like superheroes. So, why not dress like one for Halloween? This Wonder Woman T-shirt complete with a cape and headband makes for a marvelous Halloween costume. While it's not technically a maternity costume, it's available in sizes up to extra large.
Why should Frosty and Olaf have all the fun? You can get in on the act and you don't even need any snow with this adorable maternity snow woman shirt by Crazy Dog T-Shirts. It's available in different sizes to fit the different stages of pregnancy. Pair it with black leggings and a winter scarf. Don't forget that magic hat! You'll be dressed for a snow-sational Halloween.
Winnie the Pooh
Oh, bother! Thinking of a costume when you're pregnant can make the fluff hurt. No need to ask Christopher Robin though. Just get a yellow maternity shirt and top it with an inexpensive red crop top. Of course, you'll need to add Pooh ears, and then you're ready to hit the Hundred Acre Woods. Dress the kiddos as Piglet, Tigger, or Roo if you're looking for a family theme. For couples, have your partner go as Tigger.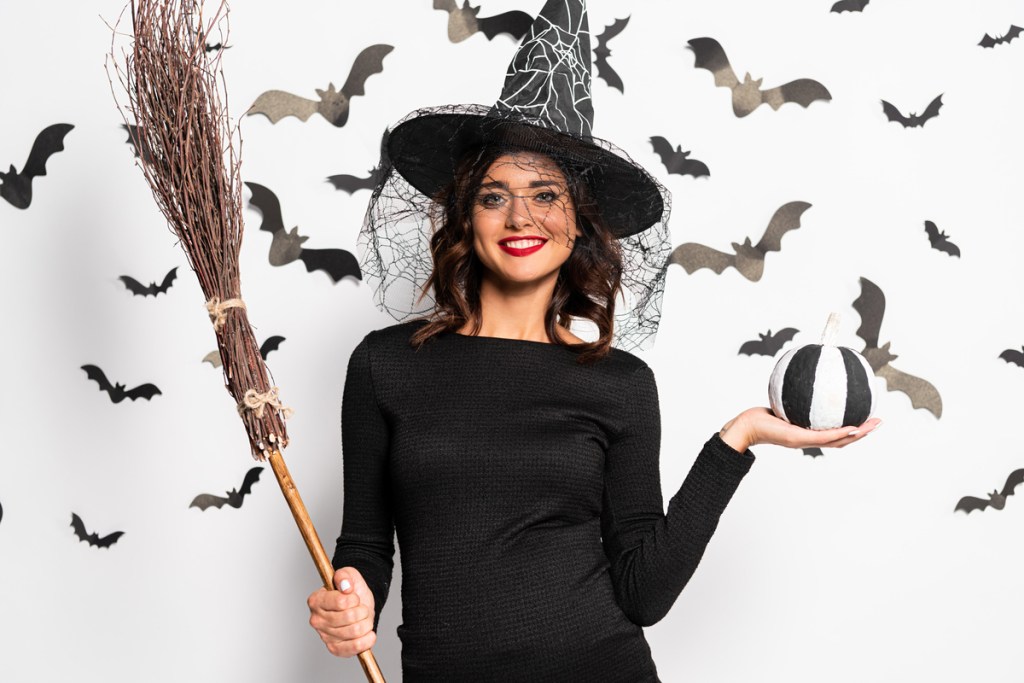 Other pregnant Halloween costume ideas
Either shirt paired with black leggings makes for a simple and cute Halloween costume for a party, parade, or trick or treating.
Halloween has become such a fun holiday and it's not just for the kids anymore. Adults love dressing up too for parties or when they go trick or treating with the kids. Don't let pregnancy stop you from getting in on the Halloween excitement. There are a lot of adorable pregnant Halloween costumes to choose from and they don't have to put a dent in the family budget. These seven maternity Halloween costumes are all under $40. Two are couple costume combos you might want to consider if you and your partner have a Halloween party on the calendar. If you're looking for something simple to go trick or treating with little ones or to wear when chaperoning the classroom Halloween parade you will find something fun to wear on this list to show off your bump and your pregnancy glow this Halloween.
Editors' Recommendations