When a global pandemic puts a halt to your holiday shopping, there's only one thing to do that makes sense, and that's to enjoy Black Friday shopping from the couch. Sling is hosting its very own Black Friday sale stacked with BOGO service deals, free trials, and TV-streaming devices. Make sure to look at these incredible Black Friday promo offers before the end of the weekend.
An app-based TV service that lets you stream live TV or other content over the internet, Sling's incredible Black Friday promo has definitely inspired us to cut the cord on cable. And Sling is ideal for families because you choose your own options, making it simpler and more affordable. Don't take too long to look at these offers — the weekend will be over before you know it.
Begin by looking at the Sling Black Friday deals here. First, select your Base Service option from either Sling Orange or Sling Blue. The main difference here is the number of channels as well as device streams. Next, scroll down and choose from one of three Black Friday deals here.
The first offer is a three-day free trial. We are all about this free trial since three days is plenty of time to test out Sling for yourself. However, if you're ready to sign up without testing the waters, make sure to check out the Buy One Get One service. This BOGO deal offers a second month free after you sign up for Sling TV.
The last Black Friday deal is a free streaming device, the AirTV Mini. You're getting a great product in the AirTV Mini because it's the 2020 winner of the Smart Home Division Mark of Excellence. We really like this option if you're interested in the extras such as gaming, apps, and music.
We know what you're thinking. Do the kids get their favorite channels on Sling TV? Yes! When you originally select your Base Service option on Sling, Sling Orange is labeled as the more "family friendly" option. However, both Base Service options have access to family-friendly channels. Sling even has access to some of the kids' favorite channels like Nick Jr., Cartoon Network, and Disney. The kids love shows like Paw Patrol, Blue's Clues, and Puppy Pals, but we have to admit that we find ourselves watching the screen at times, too.
Even though Sling TV offers great children's shows, there are plenty of options for the entire family to enjoy together, too. You'll have access to other channels including ESPN and the NFL Network to enjoy the big games together on top of HGTV, TLC, E!, Lifetime, and more. We're suckers for a classic Lifetime holiday movie. Can you blame us?
Now, if you do choose the three-day free trial as your Black Friday deal, be sure to cancel your subscription before the end of the trial period. It's worth trying since three days is plenty enough time to verify if Sling is the right choice for you and your family.
Happy slinging!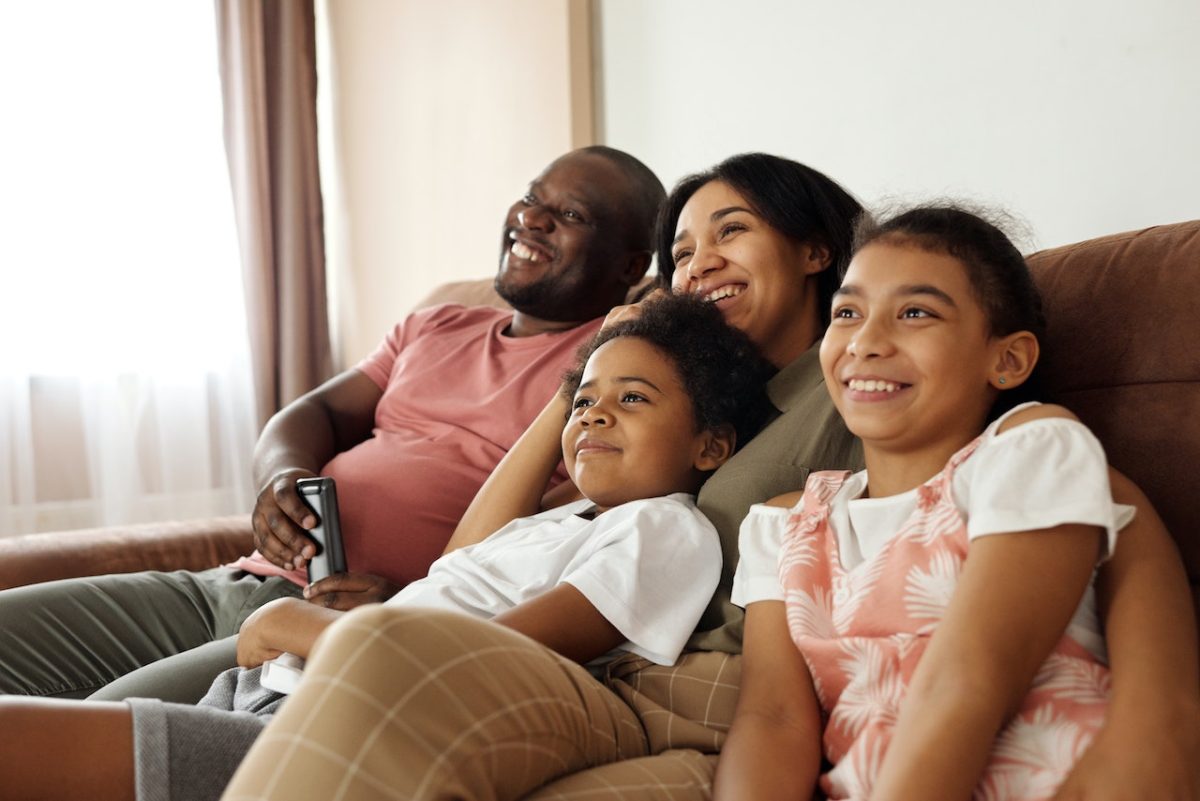 Editors' Recommendations