With work and school schedules, practices, after-school activities, and household chores, sitting together to eat as a family can be difficult. It's hard to cook and clean up when you're running the kids off to practice. Making the time to sit down for family meals is important though. According to WebMD, the perks of family dinners are numerous. Families that share dinners together regularly eat healthier meals and have long-term benefits for kids and teens.
When families eat together, kids are less likely to be overweight, smoke, struggle in school, and experiment with drugs and alcohol. It's also easier to pick up on problems in school or elsewhere. All these pluses make eating family dinners a priority, but that doesn't help get a meal on the table after a busy day. Thankfully, there are simple, delicious, and of course, healthy Crockpot meals that use only five ingredients. Crockpot cooking makes getting a family dinner on the table so much quicker, and the cleanup won't make anyone late for practice. Get started with these simple five-ingredient Crockpot recipes.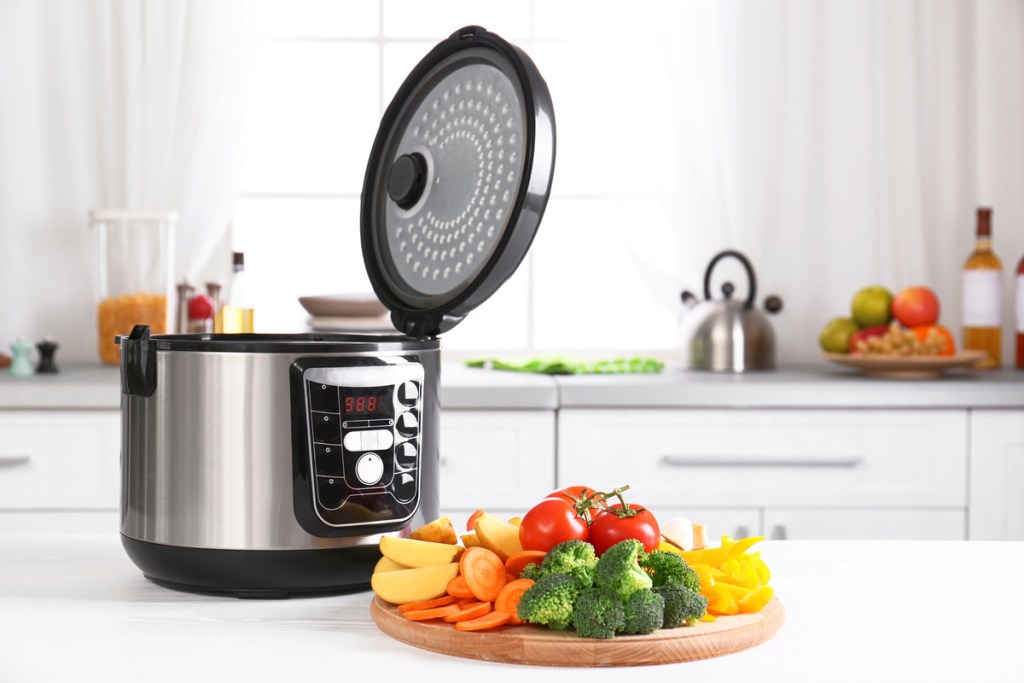 5-ingredient Crockpot recipes
The prep time for this yummy Crockpot ravioli recipe from the Frugal Girls is only five minutes. While you're picking the kids up from school, dinner is cooking. All you'll need for this all-in-one dinner is sauce, frozen ravioli, garlic powder, basil leaves, and shredded mozzarella cheese. Pair it with a salad to slip in those veggies.
Prep this delicious dish from Number Two Pencil the night before or in the morning. It only takes 10 minutes. Toss in chicken, lemon, garlic, rosemary, and steak seasoning in the Crockpot. Cook time is around four hours. Start cooking before you head out to pick up the kids, or use a timer to start the dinner cooking whenever it fits your schedule. Toss a quick salad or serve with a vegetable side for a complete meal.
Chili is a hearty and healthy meal. It's also great on busy weeknights because it stands alone. The Typical Mom has an easy Crockpot chili recipe using only five ingredients that even the kids will love. It's versatile, too. It can be made with ground beef, turkey, chicken, or sausage.
Hello Spoonful serves up this tasty honey garlic chicken recipe you can make in the Crockpot. Serve over minute rice or veggies. This dish is great on a sandwich night, too. It tastes wonderful on a bun or crunchy bread with a salad side.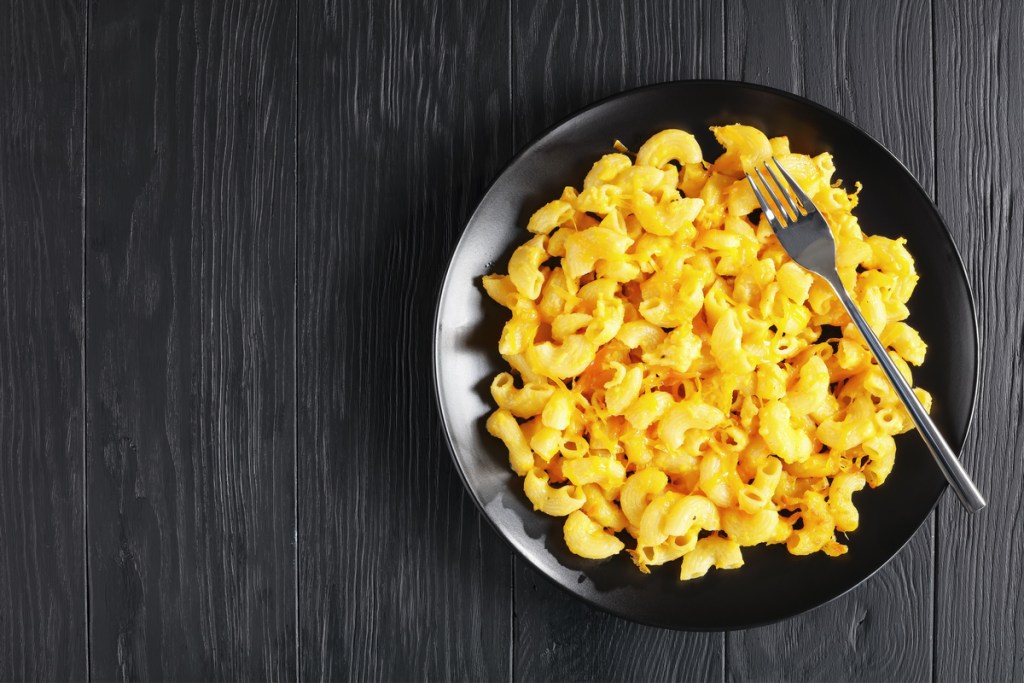 Mac and cheese is a kid staple and a quick meal on crazy nights. Skip the box because you can make mac and cheese in a Crockpot and Cutefetti's recipe only uses five basic ingredients. All you need is elbow macaroni, grated cheese, milk, butter, and seasoning. Cutefetti uses Dash, but you can also use salt, pepper, and paprika instead. Grated cheese melts better in the Crockpot than pre-shredded cheese.
Dish out a complete dinner with this yummy pot roast recipe from the Fit Slow Cooker Queen. Pot roast, round potatoes, carrots, steak seasoning, and beef broth are the ingredients for this complete meal that is earmarked for a practice night. Fit Slow Cooker Queen also has an optional Instant Pot recipe for this recipe too.
Grandma's meatball recipe may take all day on the stove, but Mama Cheap's delectable meatball recipe only takes about 2 hours in the Crockpot and uses five ingredients. The family will love these healthy meatballs made with ground beef, oatmeal, egg, Italian seasoning, and a squirt of ketchup. Serve with angel hair pasta or have meatball subs with a salad side.
Wow the family with this five-ingredient Parmesan chicken and rice dish from Plain Chicken. All you'll need is chicken breasts, cream of chicken soup, milk, rice, Parmesan cheese, and the secret ingredient. Well, it's not so secret. It's a package of Lipton Savory Herb & Garlic Recipe Soup & Dip Mix. Once it's ready to serve, just add salt and pepper to taste.
Change up the traditional pot roast with this amazingly tasty five-ingredient Mississippi pot roast recipe for the Crockpot from The Kitchn. Just add boneless beef chuck roast, a packet of ranch salad and seasoning mix, a packet of au jus gravy mix, unsalted butter, and a jar of pepperoncini peppers. Mississippi pot roast will really shake up sandwich night, or go traditional with baked potatoes and a veggie side.
Eggs, ground beef, breadcrumbs, milk, and dry onion soup mix are all you need to whip up this delicious meatloaf from Food.com. Mix it up the night before and let it cook on low in the Crockpot for six hours for an easy dinner. You can also cook the meatloaf on high to cut the time in half. Serve with veggies or a salad. Leftovers taste great as a sandwich the next day.
Crockpot cooking is easy and delicious
Having dinner as a family is extremely important. Meals you make at home are healthier than eating out and more budget-friendly. In addition to the health benefits, kids and teens who have daily family dinners are less likely to have issues in school, be overweight, and experiment with drugs and alcohol. Busy work, school, and extracurricular schedules make cooking and cleaning up every night tough, but Crockpot dinners make it easier. With these 10 healthy five-ingredient Crockpot recipes, family meals will be deliciously simple.
Editors' Recommendations