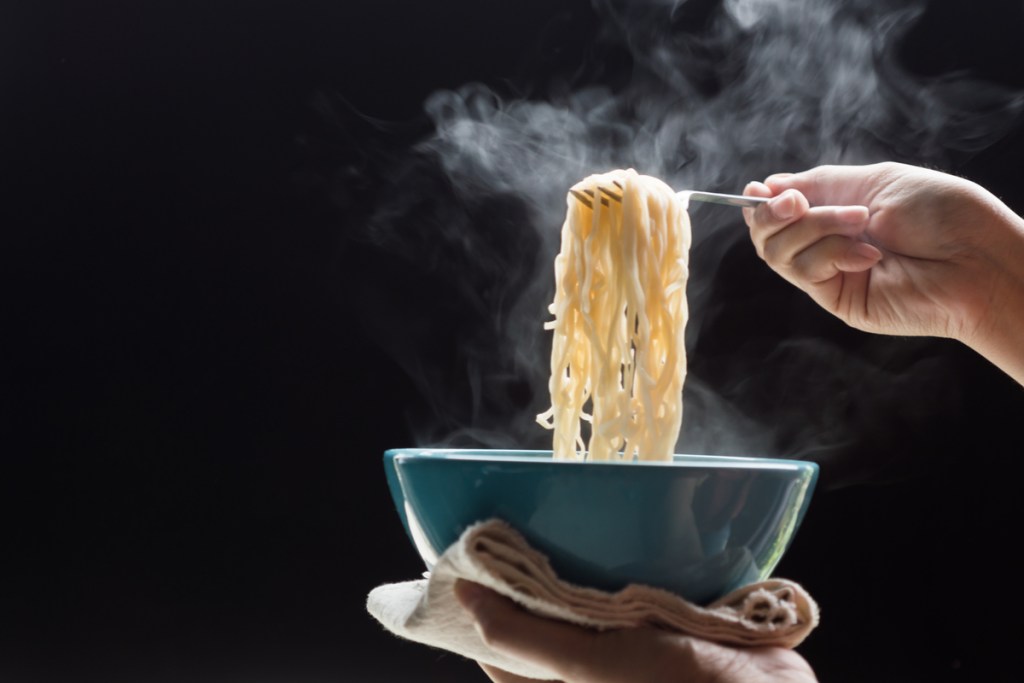 Feeding a family is getting pretty pricey these days. Food prices have been turning heads for what seems like ages now. So, it's not a surprise that families are budget conscious when it comes to planning meals and grocery shopping. If you're on the lookout for cost-effective meal options next time you're pushing the shopping cart down the aisles, don't pass by the ramen noodles. Ramen noodles are definitely cheap.
A 24-pack of ramen noodles costs $6.95 on Amazon, which is a little over 32 cents a package. That's a huge bargain as college students and 20-somethings know. Well, it turns out, ramen noodles have a long history and not just on university campuses and in the kitchen of first apartments. These yummy noodles are a favorite and not just because they're inexpensive, too. So where did ramen noodles originate from?
Cheap ramen noodles
It turns out ramen noodles were introduced to the Japanese from Chinese food carts. Their origin dates back to the early 1900s, when ramen noodles were a hit in both countries. For a long time, ramen was called "Chinese soba." Even back then, ramen noodles were considered a budget-friendly meal option. By the 1990s, the masses stopped thinking of ramen as cheap, and it entered the realm of gourmet with ramen houses.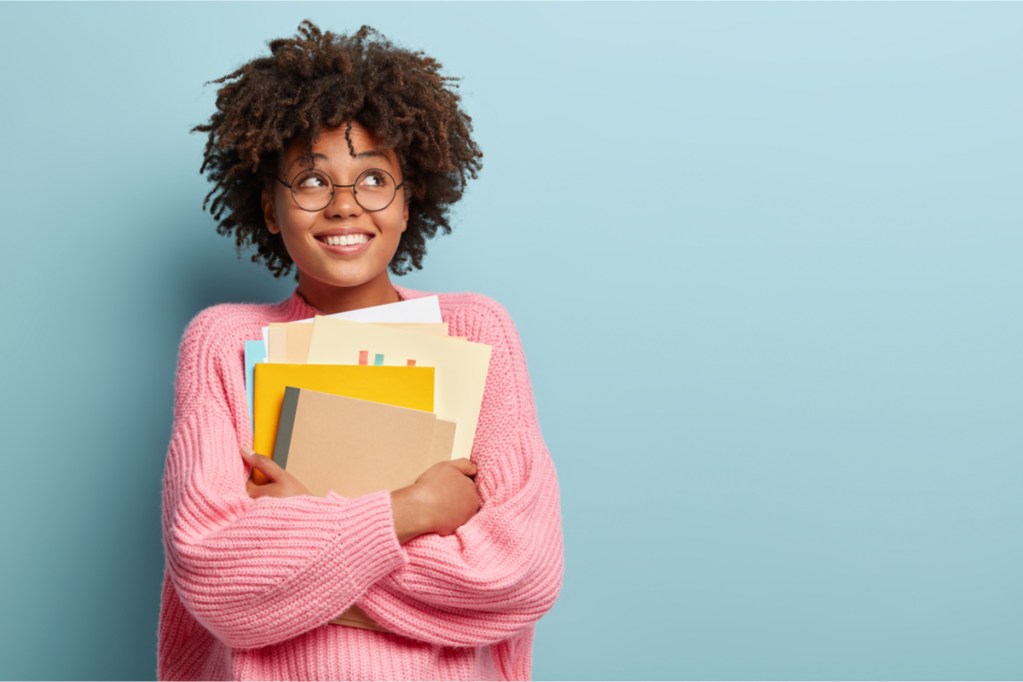 Why are ramen noodles a college staple?
Instant ramen noodles, which of course are a mainstay for college students, were invented by Momofuko Ando in the late 1950s. Chicken was the first ramen flavor, and it is still a pretty popular pick. Now there are other ramen noodle flavors like beef and shrimp, but what is it about those instant packages that college students love so much? Ramen is still attractive to college students and recent grads who are just starting out because it's economical. Individual packages are about a dollar, but ramen is sold in multiple packages, adding up to bigger savings. That's always a score when food shopping on a budget. Ramen is a quick and convenient meal college students can use for dinner, lunch, or a snack.
Now that you're a grownup though, do you really want to relive those college ramen meal days? Why not? Ramen noodles are still an economical dinner option when grocery store prices are skyrocketing. It's also a dish the kiddos won't turn their noses up at because it's plain and salty. Just like you, ramen noodles have graduated. There are tasty ways to make those instant ramen noodle packages into an easy meal that is actually healthy. Another plus to adding ramen dishes to the weekly menu is that they're perfect for busy nights in between homework and practice. So, when you're heading down the supermarket aisle next time, toss in some instant packs because we have simple, cheap ramen noodle recipes that are delicious and good for you.
How to make cheap ramen healthier
Part of the issue with instant ramen noodles is the high sodium count. You can cut out the added salt by skipping the processed flavor packet and trying these tasty twists to spice up your instant ramen noodles and make this college staple a grown-up meal that's inexpensive and healthy.
Use vegetable or chicken broth
Instead of water, cook the ramen noodles in vegetable or chicken broth. Doing so adds flavor and nutrients. Another option is to use water and drop in vegetable or chicken bouillon cubes into the water. Be mindful of the chicken bouillon cubes you use, though. Chicken bouillon cubes can be notoriously high in sodium as well.
Add more flavor to the broth
Flavor up the ramen noodles once they're cooking in the broth by adding fresh ginger, garlic, and green onions.
Toss in veggies
Vegetables like carrots, mushrooms, peppers, and broccoli make ramen a healthy and filling meal. So, raid the refrigerator and toss them in. You can also saute the veggies in a pan while the noodles are cooking and then combine the two.
Add a protein
To really put a ramen noodle dish over the top, stir in a protein. Tofu and ramen go hand in hand. If you're not a tofu fan, you can infuse your noodles with chicken, pork, shrimp, beef, or even eggs. Cook your desired protein in another pan or the air fryer. Then bring the ramen, vegetables, and protein together in one pan. A wok is a perfect pick for combining ramen, veggies, and a protein.
Sauce it up
If you want a bit more flavor, stir in some extra sauce before serving. Sesame oil, soy sauce, and kimchi are ideal.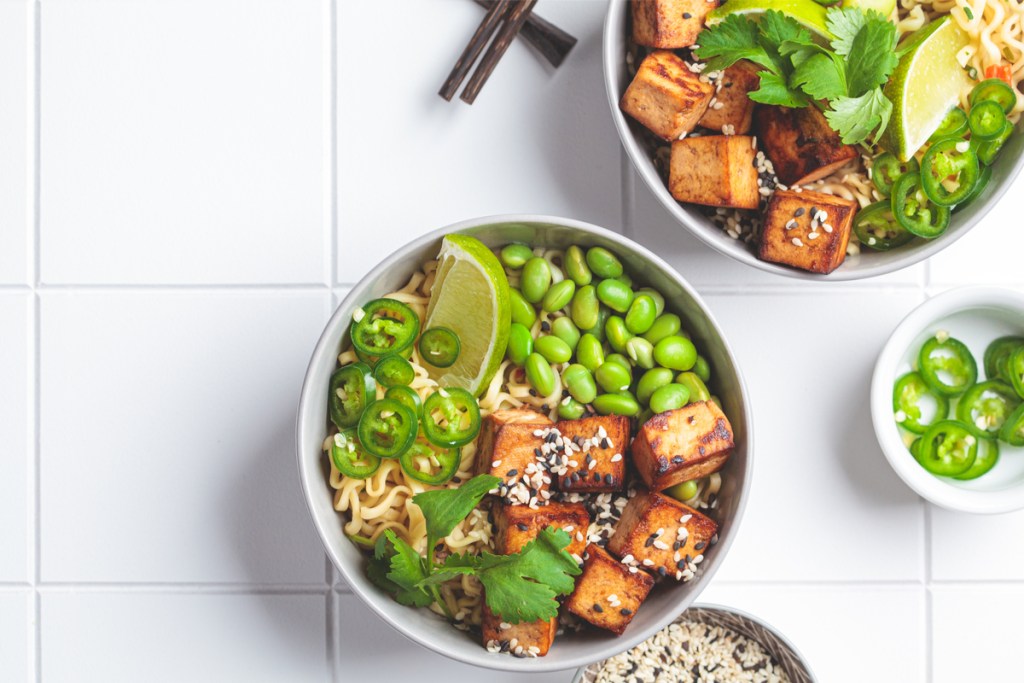 Cheap ramen noodle recipes
So, now you know you're not tied to making instant ramen noodles only per the package directions. You can improvise using vegetables, chicken, or even bone broth instead of water, and you can create your own flavor packet using fresh or jarred seasonings from your kitchen. If improvisation in the kitchen isn't your thing, try these simple, cheap ramen noodle recipes the family will enjoy.
Quick ramen noodle stir-fry
Stir-fry is a perfect pick for a busy weeknight. It's also a great way to get the veggies and protein together in one pan. Ramen noodles are also an ideal choice for stir-fry and make a nice change from the usual rice. Next time you need a fast, budget-friendly meal, try this quick ramen noodle stir-fry dish from Damn Delicious.
Creamy chicken ramen soup
Soup is a hearty and inexpensive meal, but canned soup is high in salt, too, and often lacking in taste. Of course, you could make homemade soup, but who has that much time? Instead, try this creamy chicken ramen soup recipe from Delish that takes 10 minutes to prep and only 30 minutes to cook.
Ramen noodle salad
Tired of lettuce, tomato, and cucumber salads? They can get boring, and the kiddos aren't always fans. Add a twist to salad and sandwich night, by tossing up this yummy ramen noodle salad. It's so filling that you can probably ditch the sandwiches.
Breakfast ramen
Have ramen noodles for breakfast? Why not? Breakfast can get mundane, too. So, why not give this breakfast ramen recipe a go? It's got those tasty ramen noodles, eggs, bacon, and cheese, which is sure to get the kids' attention.
Taco ramen
Fire up those taste buds for something different for the next Taco Tuesday. Taco ramen? Give it a try. The two actually go together quite well in this delicious taco ramen recipe from Tablespoon. It's easy and inexpensive to make.
Asian ramen chopped chicken salad
If your family enjoys chicken salad sandwiches or even chicken salad as a side dish, they will really dig into this inviting Asian ramen-chopped chicken salad from Cooking Classy. Thanks to all the veggies, chicken, and almonds, it's a complete meal.
More cheap ramen recipes to put on the table
Affordable meals don't have to be short on taste, which is what makes cooking with ramen noodles such a delight. Who knew that cheap dish you survived on in college could actually be healthy and full of flavor? With ramen noodles being such a low-priced ingredient, you can substitute it for the more expensive pasta and rice more than you think. Here are a few additional cheap ramen noodle recipes to jazz up the family meals and trim some excess off the weekly grocery bill.
Healthy chicken ramen bowl
Eating healthy doesn't have to be pricey, especially when there's yummy and easy recipes like Simple Healthy Kitchen's chicken ramen bowl. In 20 minutes, you can have a super tasty and good-for-you meal on the dinner table.
Beef and broccoli ramen
For a taste of takeout without the price tag, try whipping up Chef Savy's easy and delicious beef and broccoli ramen recipe. Marinate the beef the night before or use it straight from the package. The dish works either way. If the family loves it, try Chef Savy'schicken and broccoli stir-fry. You can substitute ramen noodles for rice.
Cheesy ramen noodle bowls
Kids love anything with cheese on it. If you're looking for something different besides the usual mac and cheese meal that's affordable, try Chocolate Covered Katie's cheesy ramen noodle recipe. This dish is perfect for a quick lunch before heading out to the kids' games on the weekend.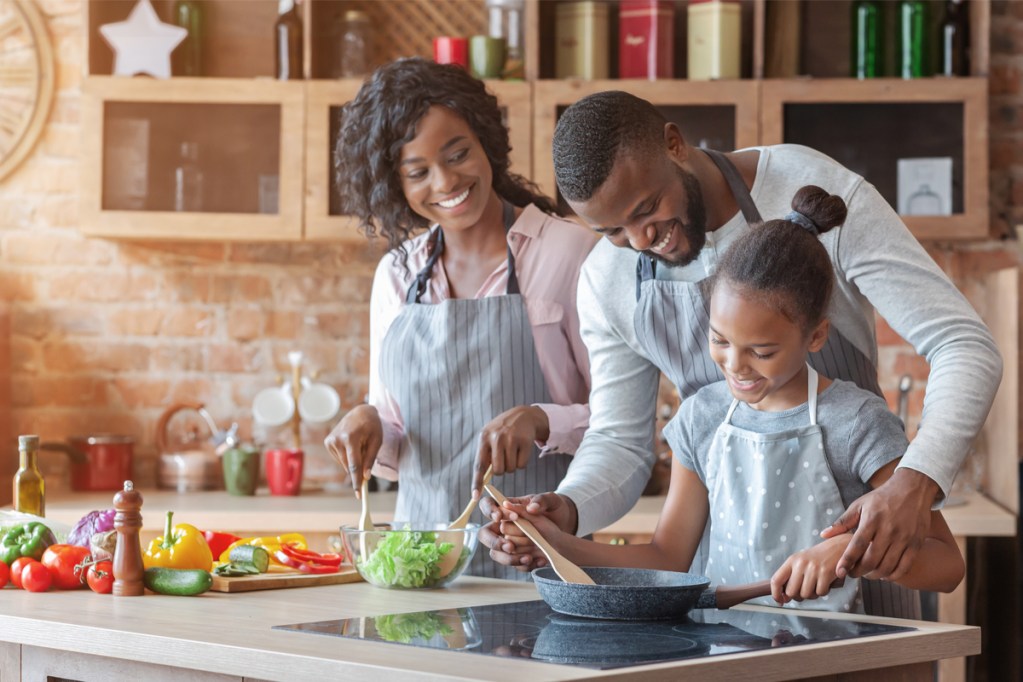 Dish out ramen recipes the family will love
With grocery stores causing sticker-shock these days, families are on the lookout for healthy, budget-friendly dinner options. Ramen noodles have long been thought of as a cheap meal. It's why lots of college students live on those instant ramen noodle packages. Ramen noodles have graduated though. You can make a yummy, healthy, and inexpensive meal for the whole family using those dollar ramen noodle packages. Cheap ramen noodle recipes are easy to make, delicious, and yes, healthy. So, go ahead and toss some ramen noodles packages in the shopping cart. They're a cost-effective substitute for pasta and rice.
Editors' Recommendations