Babies make a lot of laundry. From spit up to diapering mishaps, babies can easily go through a half dozen outfits in a single day. In addition to clothing, they'll also go through burp cloths, swaddle blankets, and plenty of other things that need laundering that will keep you running back and forth to the washing machine.
Babies also need a lot of stuff. Their toys, bedding, and clothing need more storage than a dresser can provide. While you definitely need a functional baby laundry basket, you might also want to get another as a toy storage bin. Nursery hampers don't just have to be for dirty clothes, you can also keep clean bedding or other items stored in them, especially if you're lacking closet space. If you're remodeling your nursery on a budget, these baskets are perfect for inexpensive storage that still add an accent of style.
Whether for laundry or storage, consider the following factors:
Base size: How much floor space will it take up in your nursery?
Volume size: How much will it hold?
Color and pattern: Does the design match your decor?
Material: If using for laundry, is it waterproof or does it have a waterproof liner?
Lid: Do you want a lid or open top?
Liner: Do you want a removable bag for laundry or do you want handles to carry the whole hamper?
Durability: Will it hold its shape after continued use?
Collapsible: Does it fold down for any time it's not in use? (All four of these options are collapsible.)
No matter what you use it for or how many you get, any of these nursery hampers will make a lovely addition to your baby's room.
19.7-Inches Thickened Large Laundry Basket, Laundry Hamper with Durable Cotton Handle, Drawstring Waterproof Round Collapsible Storage Basket (Black)
This black and white triangle design will fit in with most decor as a stylishly neutral addition. But beyond the pattern, the thick and waterproof material means it will function well for its job of holding wet clothing. The "extra thickened" cotton hamper has a waterproof drawstring liner inside and the handles are comfortable and durable. Its large size also makes it a good option for non-laundry storage.
INough Baby Hamper Giraffe Collapsible Laundry Basket with Drawstring Closure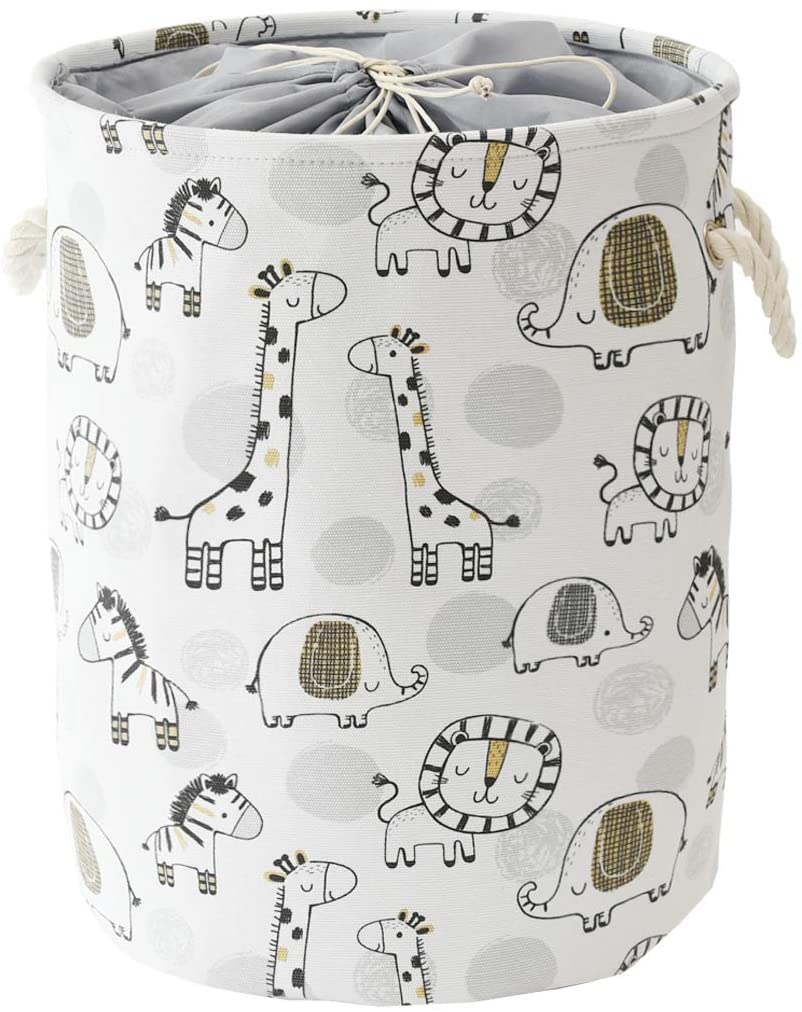 Perfect for a safari nursery, this hamper comes with either an elephant or giraffe design, both in neutral colors to not take away from your other decor. At 17 by 14 inches, this product can hold a lot of clothes or toys. This fabric basket stands on its own and is made of a waterproof material that has a drawstring closure.
INDRESSME Gray Baby Laundry Basket / Thread Cotton Rope Basket / Toy Storage Organizer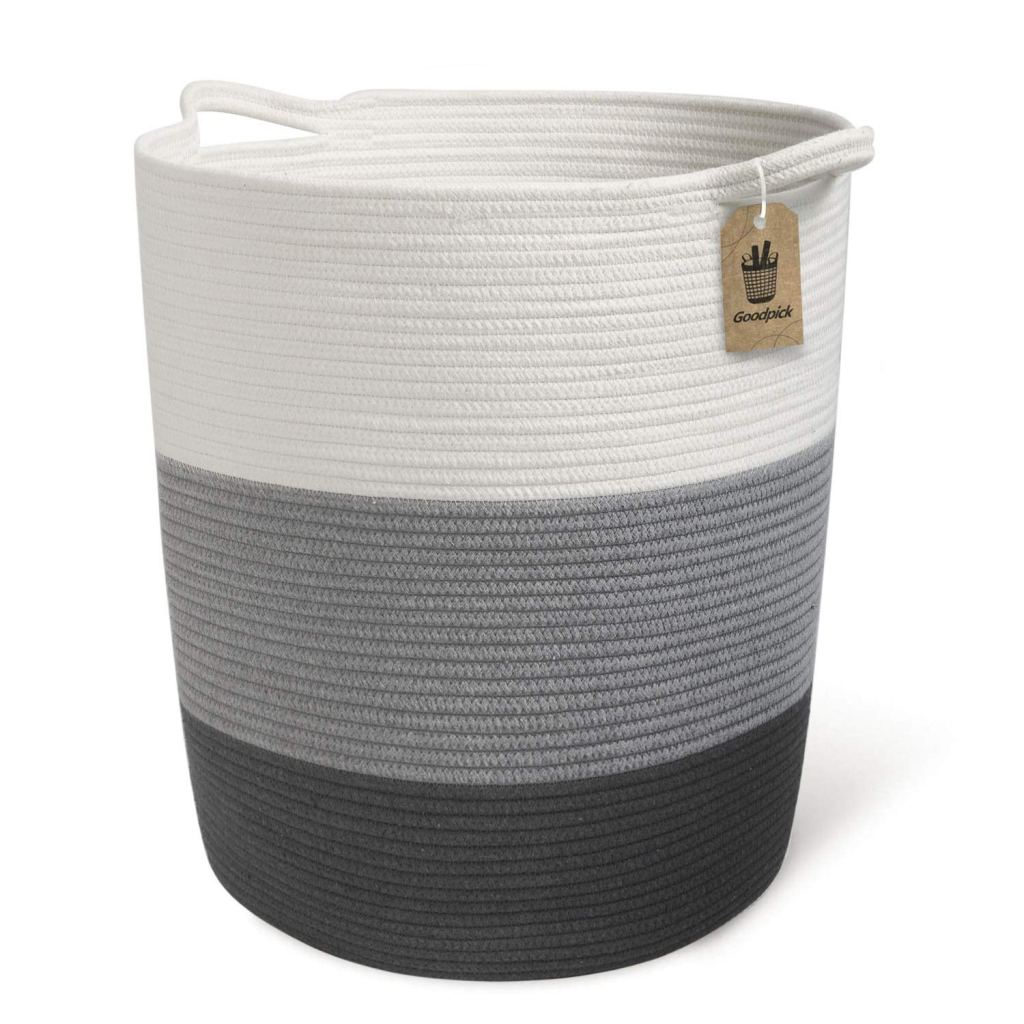 If you're looking for a style beyond the usual canvas, try a rope basket. These sturdy baskets keep their shape and stand on their own without an internal wire rod. The tradeoff with this cotton rope is that the fabric isn't waterproof, making it wonderful for a storage bin (think towels, blankets, toys). This basket comes in three color schemes, including pink.
mDesign Large Laundry Hamper Basket with Hinged Lid
To really hide the clutter, get a hamper with a lid. This one is taller and narrower than the other options, maximizing floor space and holding a large volume. There are also six color and pattern options, including brown, pink, and white.
Blankets, toys, bedding, and clothing all need functional storage options and nursery hampers are the perfect solution. Whether you use them for dirty laundry or for storage of clean items, they're an inexpensive way to bring a new design into a room while cleaning it up.
Editors' Recommendations