Throwing a birthday party for your kid is pure fun for them, pure stress for you. You have so much to think about before you can even begin to plan it out. True, a baby's first birthday party is more for you than for them, but it's also such a beautiful way to show that you have had this little creature in your life for a whole year already.
So let's take some of the weight off your shoulders and help you figure out some easy and fun places to go for birthdays.
The library
Check with your local library. It offers classes, have workshops, and can definitely host your baby's birthday party. Yes, libraries are known for their quietness, but if it's smaller, with more family than other screaming babies, then the library would be great. It would also be pretty cheap (or free) to have it there, too. Support your local library, folks.
The park
This is a go-to if the weather will be nice. There's plenty of open space for everyone, there's already tons of play equipment, and you won't need to sweep up afterward.
The park may not be the best in the dead of summer with everyone sweating through everything, but in the spring or fall it would be perfect.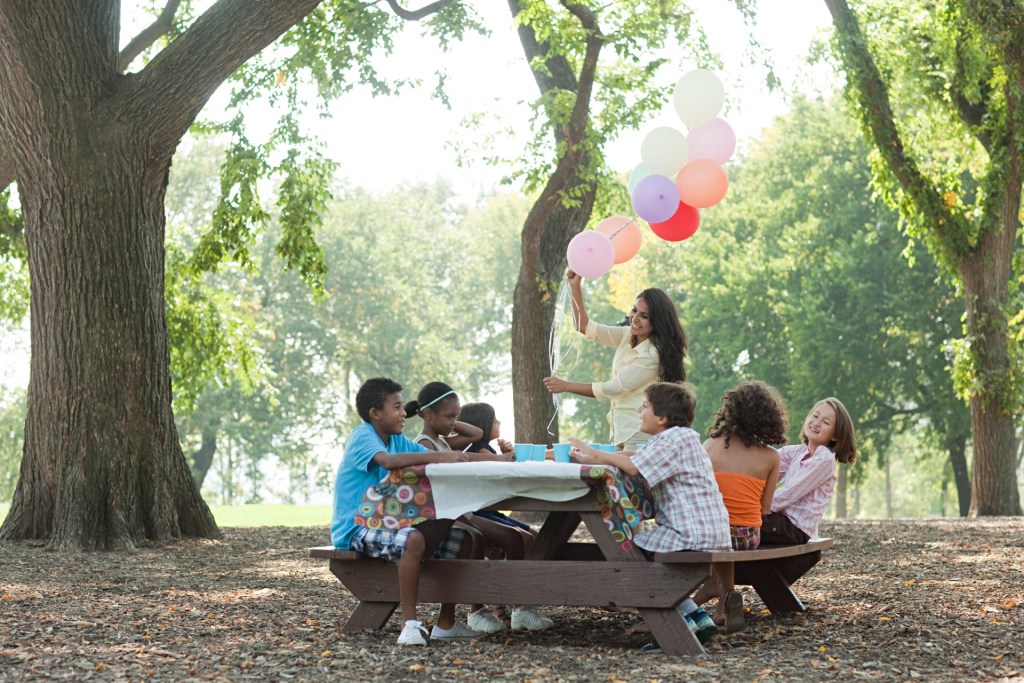 Local farm
Call your local farm, apple orchard, or pumpkin patch. Most likely these places will be more than happy to have a small group come and hang out, especially in the slower season.
Plus, there will be so much to do and see for the kids. It will also lead to some extremely cute photo opportunities to make it more memorable for the parents. And you'll get to take home some fresh goodies for yourself.
The pool
If you are into swimming and sun, then why not check out your local pool? If you know of a splash pad or kiddie pool, call them up to see what their rules about parties are. There will be plenty of space and a reason for everyone to get outside of the house for a bit.
Only go this route if you are comfortable with everyone being around water. If you aren't sure about the pool, then try the splash pad. It is super cute and usually have a park attached or right next to it.
The zoo
This would be a fun trip for the little ones, and you would get to see how your tot reacts to all of the animals. You'll get your exercise in with all of the walking, and your baby will get to see all kinds of animals for the first time.
If you have a zoo membership, then it's something you should look into. If not, call ahead. It offers group discounts for birthday parties.
Community center
Another easy and affordable place would be your local community center. It has everything you could want or need, you can have your own food brought in, and the staff is always friendly and helpful.
There is usually a little-kid area for the babies to play in. If not, it will have plenty of large spaces and rooms where you could bring games and toys to play with.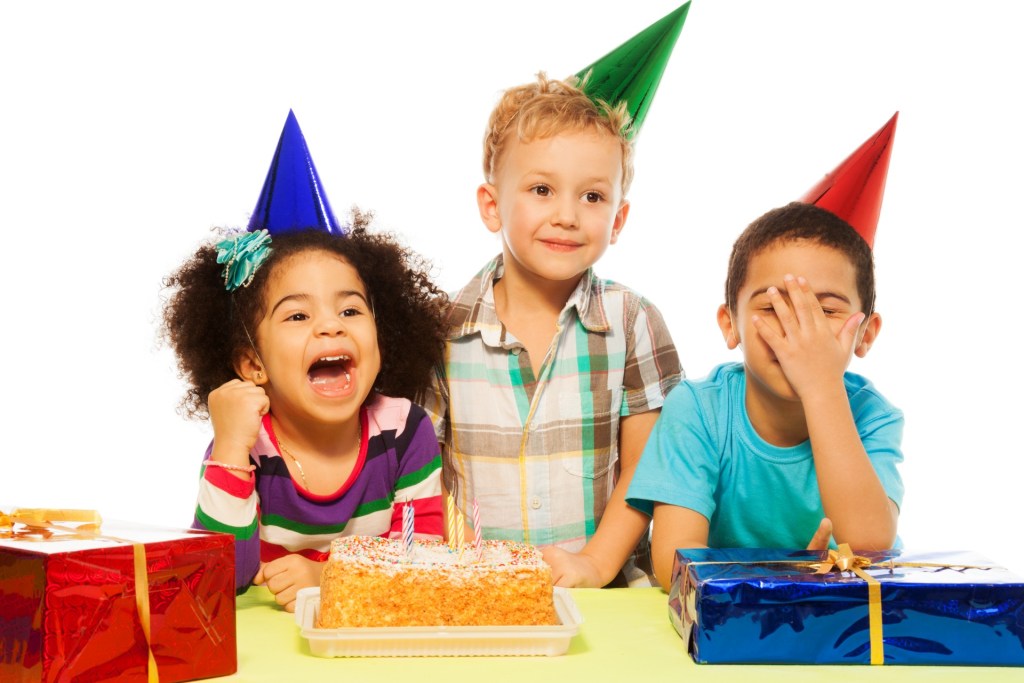 Church
Your local church will rent out rooms for events. You'll be sure that it's a safe space and that you'll be taken care of. You don't have to belong to the church to rent the space, either. The fees are usually pretty small, too.
You know you'll have facilities for everyone to use and doors to close if you need to keep the kiddos wrangled.
Your home
We know, we know. We were trying to keep everyone out of your home and from you having to deep clean and wipe everything down with bleach. But it's a space you know, it's free, and you can kick everyone out at any time you want.
If you don't mind hosting, then why not your house? You can decorate however you want, don't need to worry about the day being booked, and know where everything is. Your home can be a great place to have the party if you want to have total control.
Favorite restaurant
If you want the complete opposite, call up your favorite restaurant. You won't have to cook, you won't need to know where anything is, and you don't have to worry about wiping everything down afterward.
Most places will still let you put up some decorations. If you call in advance, you should be able to book the day you want. Restaurants sometimes have nice and quiet, closed-off rooms with doors so you can shut out the rest of the noise.
There you go! We put together a well-rounded list of baby birthday party places for pretty much any kind of weather and any kind of theme. Remember, no matter where you have the party, your baby won't remember being there. So make sure it's somewhere you like, you feel comfortable, and that you'll still like the pictures years from now.
Editors' Recommendations