It's quickly becoming the most wonderful time of the year again which means parents are eager to get that must-have Christmas gift that's sure to delight their child. For many kids, AirPods are topping their wishlist this holiday season, and while parents might love the idea of gifting their children something that will limit the amount of noise in the house, they may be worried about the hefty price tag attached to some of these versions.
There are a lot of factors that play into buying your children tech gifts like AirPods, but they can be a wonderful present if your child is responsible enough to take care of them. Apple does make a few different varieties of their popular AirPods, so if you're on the fence about buying your child new headphones this Christmas, here's what you need to know about the best AirPods for kids and where to get them.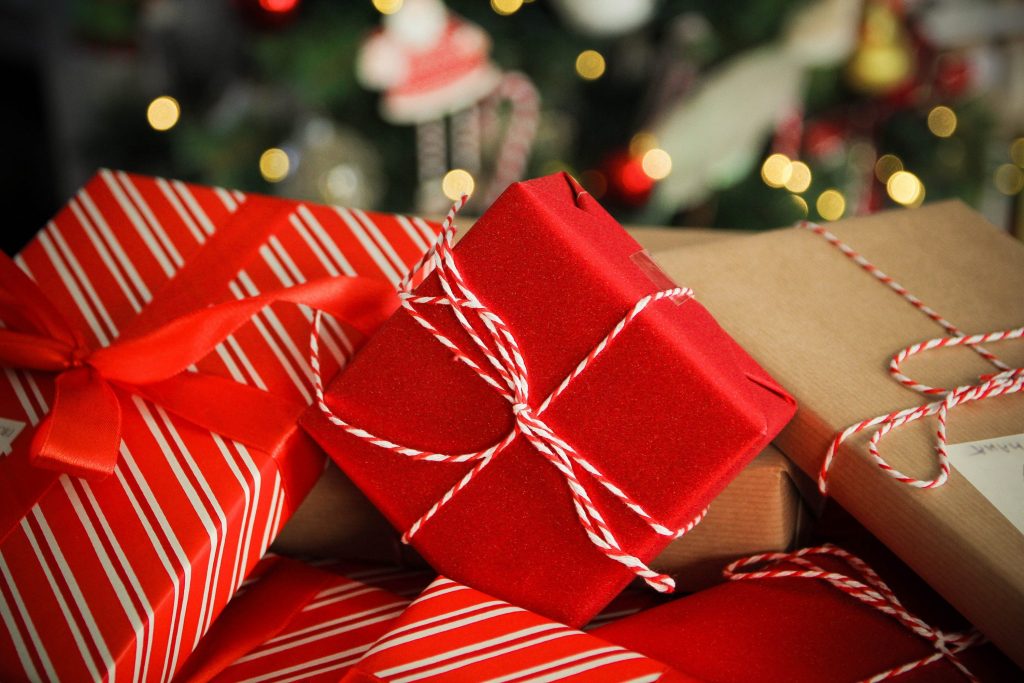 Why AirPods?
There is no mistaking the popularity of AirPods, especially amongst kids, so it should come as no surprise that they are topping many Christmas lists this holiday season. Not only are AirPods high-quality headphones but they're often worn by a lot of influencers and social media stars that kids look up to, making them even more desirable. AirPods are the new "hot gift" to have for tweens and teens, and thankfully there are a few different models and price tags for parents to choose from.
AirPods 2nd generation
If you're looking for a great introductory pair of AirPods for your child this Christmas, the AirPods 2nd generation may be just what you're looking for. The least expensive of Apple's AirPod offerings, you can typically pick up a pair of 2nd generation AirPods for anywhere from $119 to $129. These headphones come with a comfortable, universal fit, their own charging case that gives the headphones more than 24 hours of battery life, easy setup with all your other Apple devices, and the ability to seamlessly switch between them. You also still have the ability to use Siri to do simple things like making a phone call or playing a different song. These headphones can be found in stores and online at the Apple store as well as stores like Target, BestBuy, and Walmart, where you can often grab them on sale.
AirPods 3rd generation
The AirPods 3rd generation are sure to wow and delight your tween or teen when they open them on Christmas morning! These headphones, which retail for around $179, are a fantastic gift for the tech lover in your life. These wireless headphones are water- and sweat-resistant and give the listener up to 30 hours of charging time with the mag-safe charging case. You can also get up to six hours of listening time with just one charge, making this gift ideal for anyone who is learning remotely or online this year. The 3rd generation AirPods also features a newer, contoured design of the earbuds as well as different touch control options to use while listening. These pods are definitely an investment that should last your child for years to come.
You can find the 3rd generation AirPods at the Apple store as well as Target, BestBuy, Walmart, and other similar stores, but you may not be as likely to find them on sale as you are the 2nd generation. Some stores will offer perks like six free months of Apple Music when you buy, so make sure you shop around for the best deal.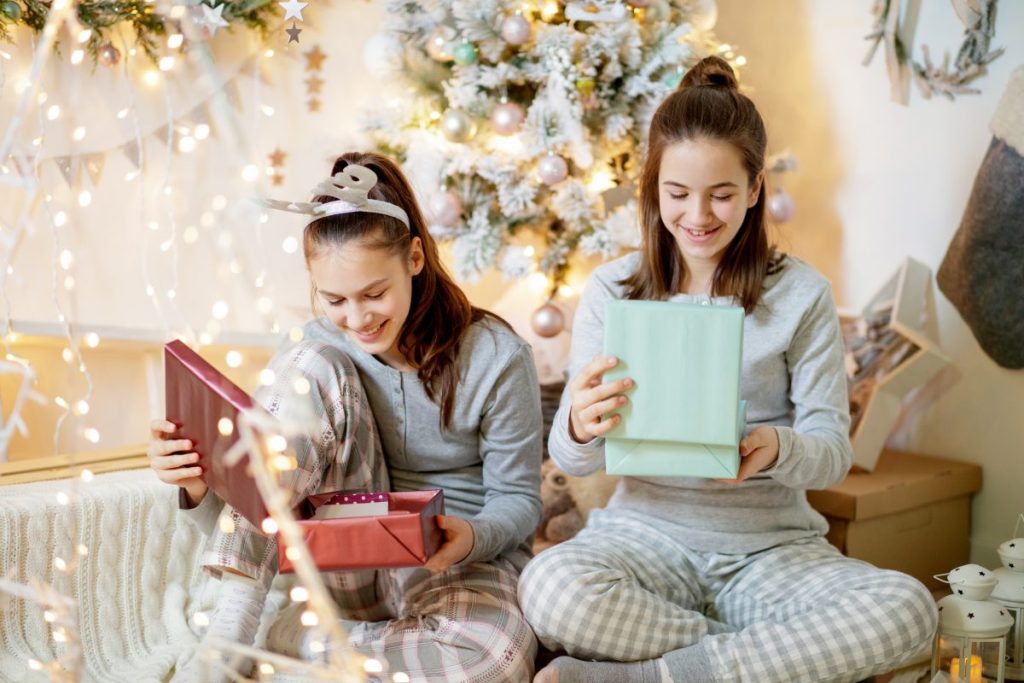 AirPods Pro
The AirPods Pro is the newest and most expensive version of Apple's AirPods, and will definitely be the most coveted gift under the tree this holiday season. The pro version, which retails for $249 on the Apple website, offers a truly amazing listening experience. These headphones feature active noise cancellation, which cancels out external sounds while listening with your AirPods, while also offering transparency mode so you can still hear and interact with those around you. This is an exceptionally great feature for teens who tend to tune out their parents when they have their headphones in! These pods are also sweat- and water-resistant, are super easy to set up, and come with three different sizes of silicone tops for a perfect fit. Obviously, something like this is a big investment, but kids are online now more than ever before and using headphones every day. When you consider how much use these headphones will actually get, not just for entertainment but for schooling as well, the investment might make sense.
The AirPods Pro can be found online and in stores at all the stores listed above, but these have been known to go on sale for as low as $199 so check out a few different sites before clicking that buy button.
AirPods are a great gift for kids this year if parents feel their kids are old enough and mature enough to take care of them. With a few different varieties to choose from depending on need and budget, any of these amazing headphones are sure to be a hit under the tree.
Editors' Recommendations