After the busiest time of the year, getting back to healthy eating can be a challenge for many families. It's often easier to opt for quick, fast, and not necessarily healthy meals, especially when you're a busy family. Let's face it, the hustle and bustle of the holidays often mean grabbing dinner on the go and feeding kids in the car between activities, which compromises nutrition for convenience. Not to mention the countless holiday meals and treats that dominate the month of December.
Now that the new year is here, it's a great time to commit to eating healthier, but we all know that the secret to success is finding healthy family recipes that are also easy weeknight meals. Busy families don't have the time to go grocery shopping for ingredients every day, nor do they have time to spend hours in the kitchen preparing meals. If you're looking to start eating healthier as a family in 2023, check out these easy weeknight meals that the whole family will enjoy and won't take a chef's touch to create.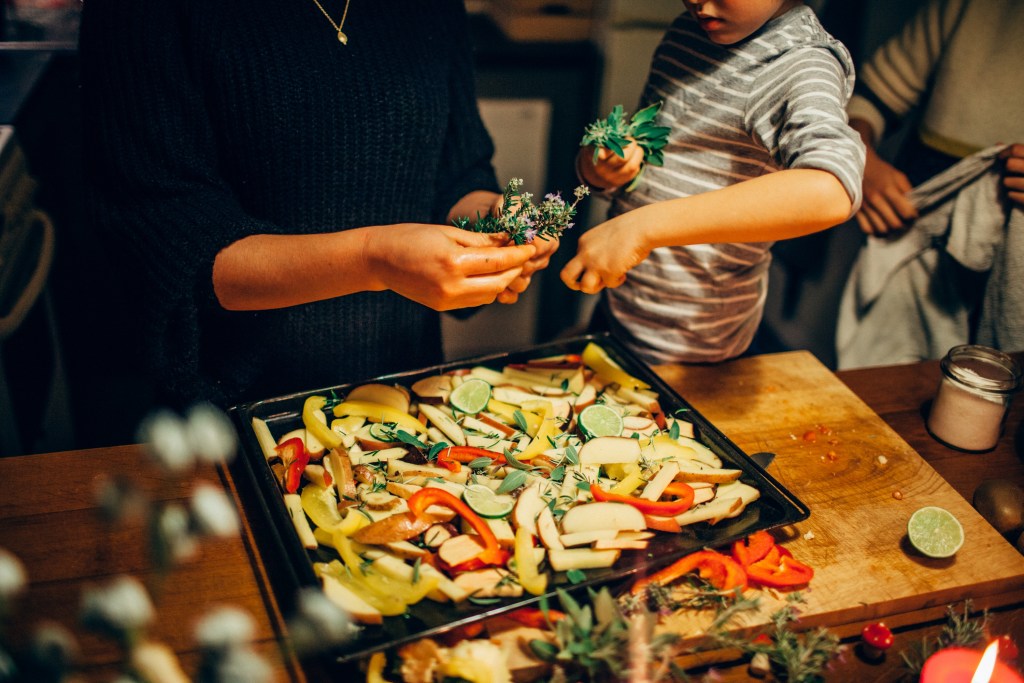 Sheet pan fajitas
Sheet pan meals have become increasingly popular over the last few years. Not only are they super easy to put together, but they're also customizable. This recipe for easy sheet pan steak fajitas by The Busy Baker is a quick, healthy, and delicious recipe the entire family will enjoy. The best part: if you're not a fan of steak, you can substitute chicken, shrimp, or any other protein you like. You can also add in more or different veggies and you can serve it with tortillas or on a salad if you're looking to limit carbs. This recipe should take you less than 30 minutes to make, which is perfect for your busy family.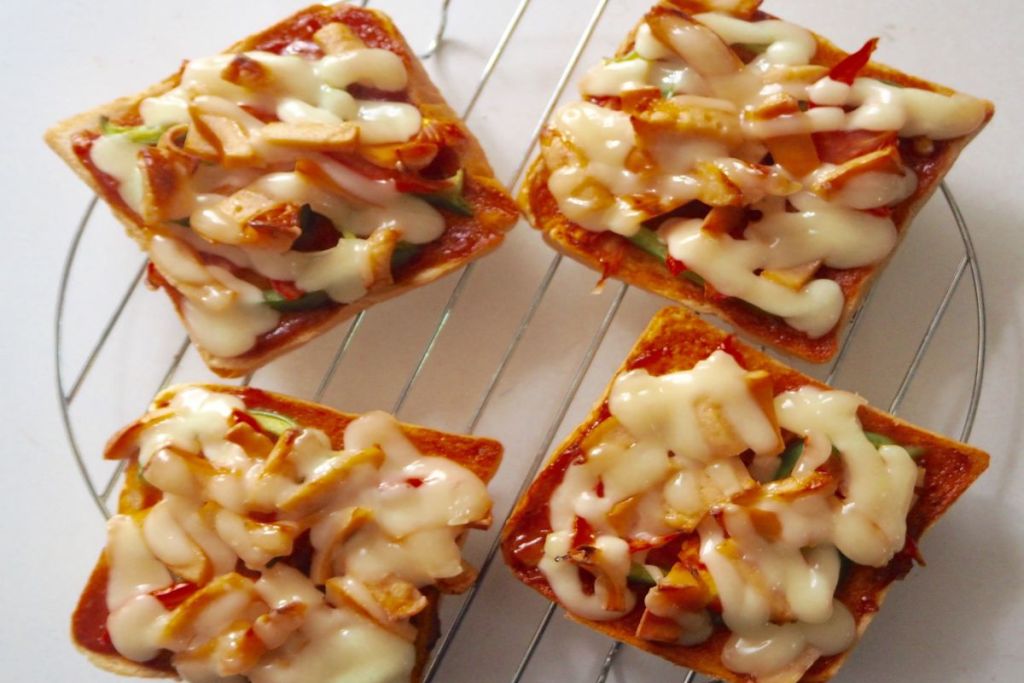 Margherita pita bread pizza
If your family loves pizza night but you're looking for a healthier option than your local takeout place, this quick, 10-minute recipe by Jar Of Lemons is a great alternative. All you need is pita bread, pizza sauce, or tomato sauce, and the toppings of your choosing. The best part about making these is that everyone in the family can make his or her own, so there's no arguing about toppings!
You can also use low-carb pita or flatbreads or even gluten-free options, depending on the needs of your family. Homemade pizza is a great opportunity to load up on veggie toppings, helping everyone in the family to eat a bit healthier. This is also a great recipe to help use up all those leftovers in the fridge.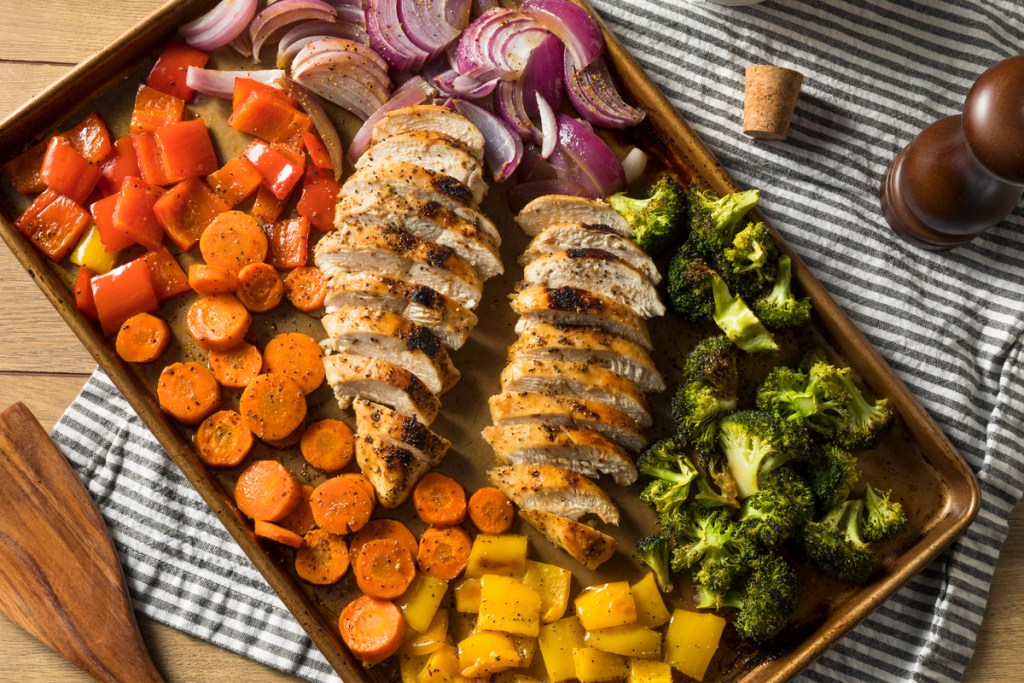 Pan-roasted chicken and vegetables
This is another sheet pan recipe that is sure to be a hit with the whole family. Ready in less than one hour, this pan-roasted chicken and vegetable recipe by Taste of Home features juicy chicken thighs, potatoes, and fresh spinach. This is a hot and satisfying meal for families who don't have a lot of time to worry about meal prep. Even better is that you can pop any leftovers in the fridge for a quick reheat.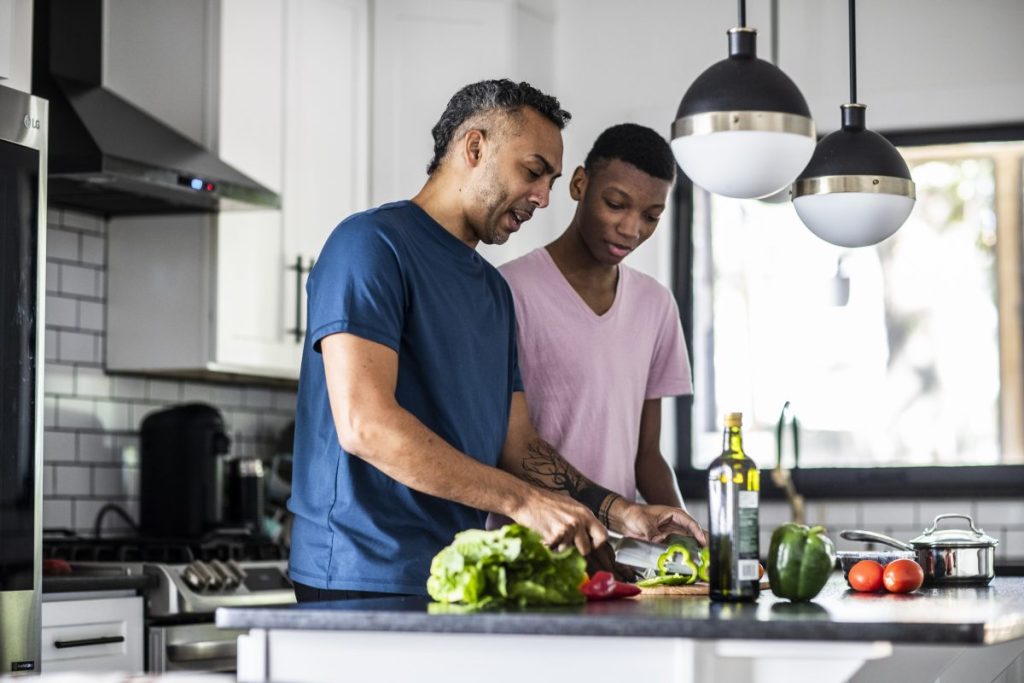 Vegan tikka masala
If you're looking for a vegetarian option for the family, this vegan tikka masala recipe from Feasting at Home is packed full of veggies and ready in just 25 minutes! This recipe even gives you options to switch up the vegetables if you have different options in your fridge you want to use, plus options for making it non-vegan or opting between the stovetop or your instant pot. The best part is if you have any leftovers, they taste even better the next day!
Oven-baked salmon
Adding more fish to your diet is a great way to start eating healthier, and this oven-baked salmon recipe from The Food Network is super simple and quick. You can buy one larger piece of salmon and cut it into serving sizes or you can even buy frozen, pre-packaged individual servings to make this recipe even easier. Pair it with vegetables of your choice or even a quick salad and you have a healthy, easy weeknight meal for the family.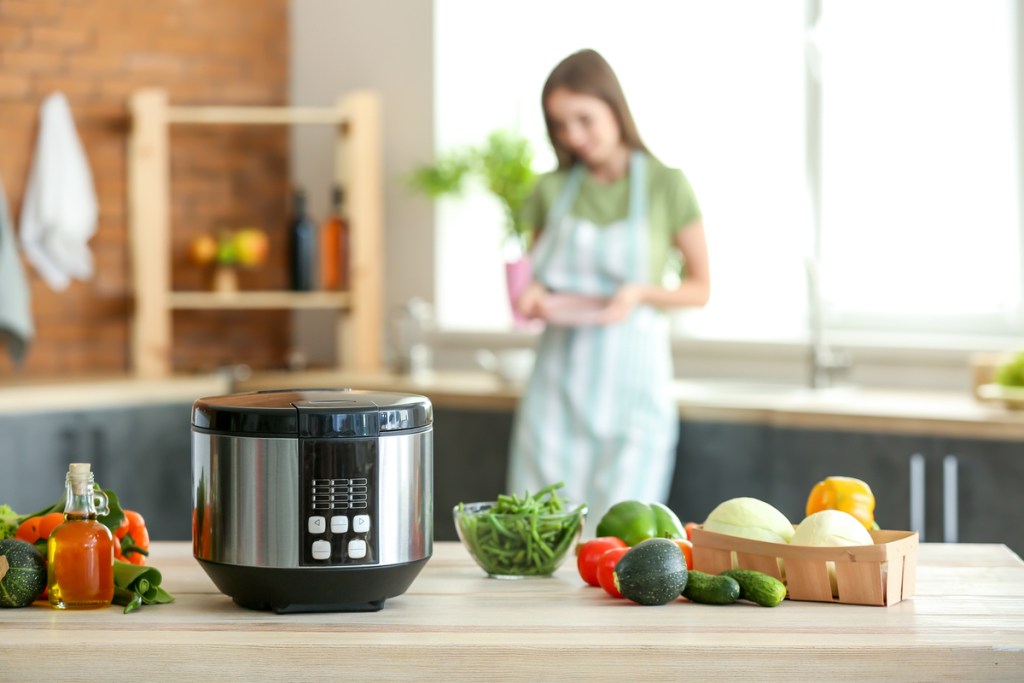 Slow cooker chicken chili
Slow cooker meals are great for busy families because you can set it and forget it, and let your meal cook while you're at work or running errands. This slow cooker chicken chili recipe by The Food Network is the perfect easy weeknight meal packed with chicken, a variety of beans, and diced tomatoes. Once again, this is a great recipe to make ahead and freeze as well so you can just warm it up when needed.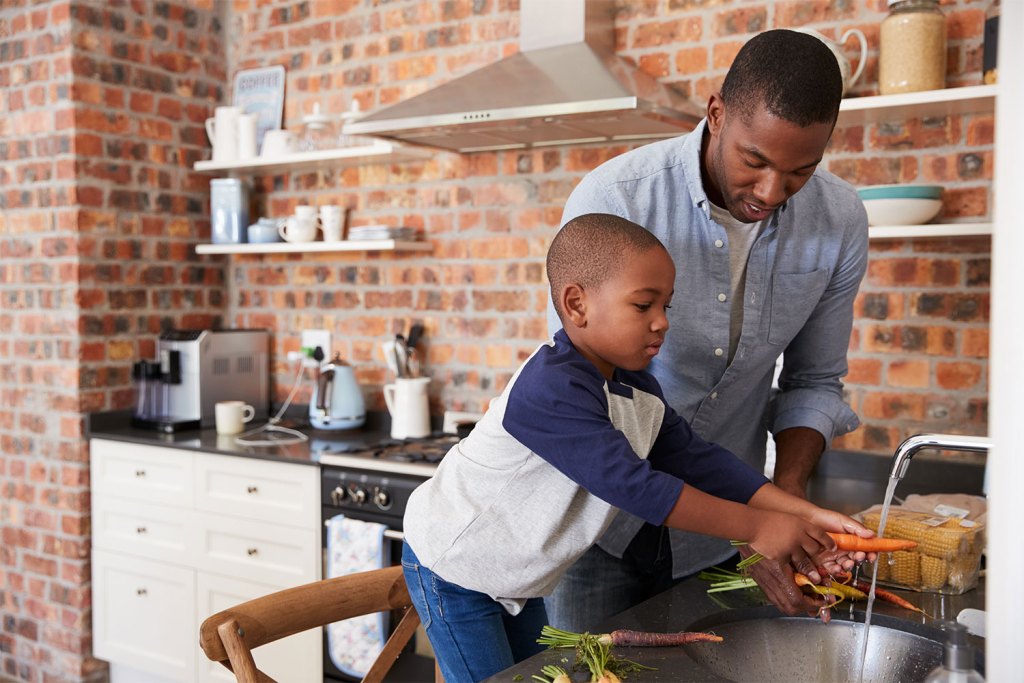 Italian sausage-stuffed zucchini
These Italian sausage stuffed zucchini boats are a great way to get the whole family to eat more vegetables. This recipe, by Taste of Home, is easy and delicious and requires minimal ingredients. You can even make some vegetarian options if you have any family members who don't eat meat.
It can be overwhelming to try to come up with new, healthy, and easy recipes the entire family will enjoy, but there really are so many options out there to choose from. Give these recipes a try if you're looking to get your family on a healthy eating kick in 2023 or if you're simply trying to avoid eating out as much.
Editors' Recommendations