Do you ever return from vacation feeling like you need another vacation? If you have kids, chances are your "vacation" wasn't as relaxing as you'd hoped it would be. If you're tired of coming home from vacation more tired than when you left, it may be time to look at resorts with kids' clubs.
Many resorts have realized that parents need to enjoy their vacation, too, and that sometimes means time away from the kids. Resort kids' clubs have become increasingly popular because not only do they provide parents with some much-needed alone time during their hard-earned vacation, but they also provide a ton of fun and structured activities for kids in a safe, supervised environment. If you've been looking for your next great family vacation, check out these eight resorts with kids' clubs that are worth the splurge.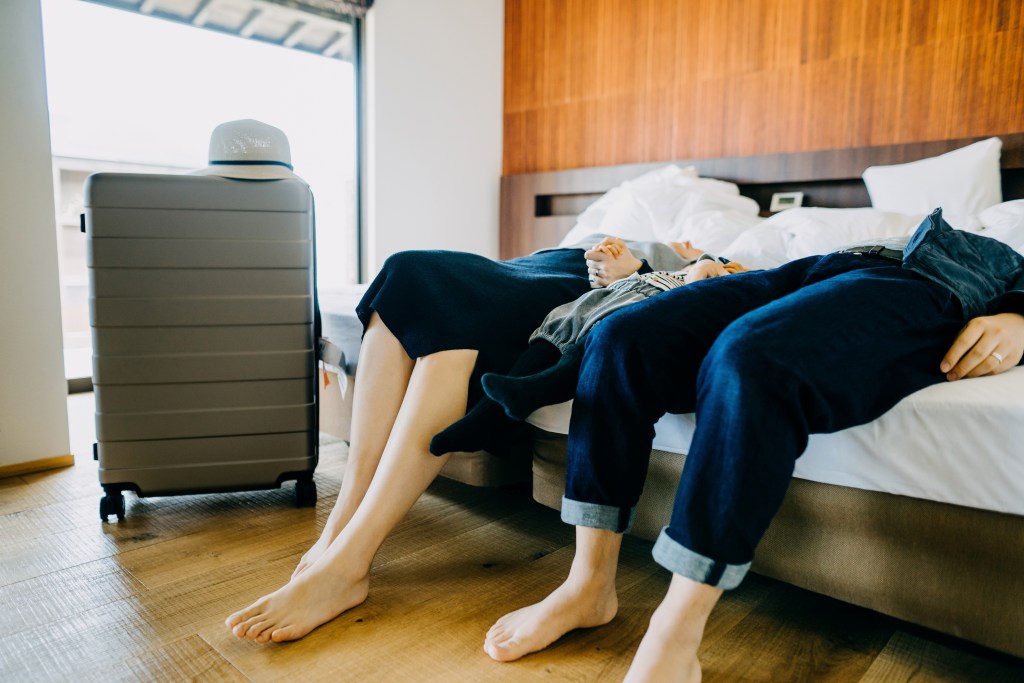 1. Beaches Resort – Turks & Caicos
Beaches Resort in Turks & Caicos is one of my favorite places on the planet. Not only does this resort boast five magnificent villages, but it also has a 45,000 square-foot water park, 21 gourmet restaurants, 10 pools, the Red Lane Spa, and a stunning 12-mile beach.
There are activities for kids of all ages, including the appearance of Sesame Street characters, an Xbox Play Lounge, and a teen disco. Starting with an infant program and leading up to activities for tweens and teens, there's something for everyone at Beaches Resorts.
All nannies and Kids' Camp staffers at Beaches Resorts are members of the International Nanny Association, so you can feel confident leaving your child to take advantage of some alone time. While the kids are being cared for, you can hit the Red Lane Spa, chill out at the adult-only pool, or simply enjoy some alone time exploring this amazing resort.
It also offers the Caribbean's first autism-friendly kids' camps. In addition to the kids' camps, which are included in your vacation package, you can also hire a private nanny for an additional cost, if you prefer. Beaches Resort in Turks & Caicos is definitely worth the splurge.
2. Club Med, Punta Cana
Club Med in Punta Cana offers care for children as young as 4 months to 3 years old, with its Baby Club Med and Petit Club Med programs, as well as Mini Club Med and Club Med Passworld for older children. All activities and games are structured for different age groups and your kids are sure to find new friends as they enjoy their time at the resort.
They can even try their hand at performing in the Circus School by Club Med. This resort provides a variety of group lessons and classes, as well as some structured activities for the whole family. It offers a variety of rooms, including luxurious family suites and an adult-only area to relax while the kids are at camp.
3. Hilton Rose Hall Resort and Spa
The Hilton Rose Hall Resort and Spa is an all-inclusive resort in Montego Bay, Jamaica, where children 2 and under stay for free. At just 15 minutes from the airport, Hilton Rose Hall allows you to get your vacation started quickly without having to worry about a lengthy bus ride to your resort.
It offers daily supervised Kidz Klub activities for children between the ages of 4 and 12 and a teen zone for kids 13 to 17 with gaming consoles, air hockey, and foosball machines. Set on 400 lush, tropical acres, this resort has something for the entire family, including the largest water park in Jamaica and the spa where you can even opt for treatments outside, by the sea.
4. Tyler Place Family Resort
Choose The Tyler Place Family Resort and you get an all-inclusive resort located in Vermont, known for its award-winning family vacation packages that feature children's programs, facilities, and activities. This incredible resort offers kids' programming from babies up to 10th graders. Programs include group activities, such as bike rides, field trips, hikes through the wilderness, swimming at the lake, indoor or outdoor pool fun, and local Vermont swimming holes.
There are a number of activities for kids, such as lawn games, rock climbing, trampolining, tubing, and stand-up paddleboarding. The resort prides itself on being inclusive and works to ensure all kids love their vacation. It offers 70 different units, ranging from family private cottages to suites. The children and teen programs also have evening hours beginning at 5:30 p.m., which means adults are free to enjoy nighttime cocktails on the deck or porch or indulge in an adult-only candlelight dinner.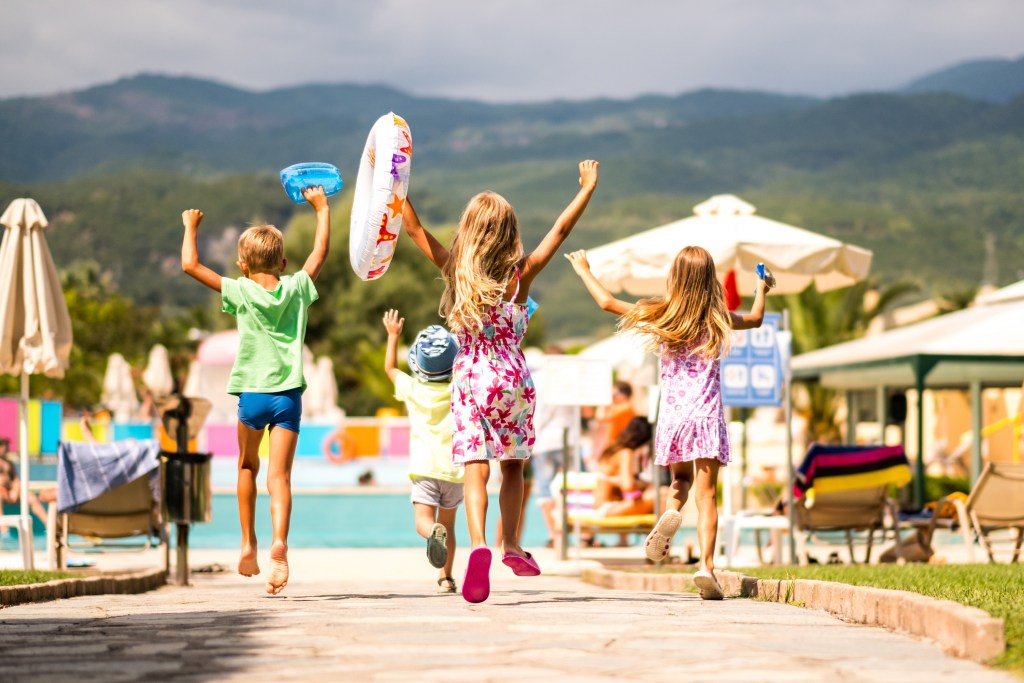 5. Disney Aulani
Although Disney's Aulani resort isn't a typical all-inclusive resort, it includes complimentary kids' club activities, complimentary character experiences, and more than 30 complimentary activities. Aunty's Beach House is Aulani's complimentary beach club for kids and is full of that Disney magic. It features activities like a movie room showing Disney favorites, Xbox video games, interactive game tables, Hawaiian arts and crafts, dress-up play, an enclosed and secure backyard for playtime, and a secure check-in/check-out process for children ages 3 to 12.
There are also daily themed activities and premium experiences available for an additional fee. Kids 10 to 12 can also experience the tween zone tailored specifically for them. Adults can use their alone time to take one of the many complimentary premium fitness classes offered at the 24-hour, 2,000-square-foot Mikimiki Fitness Center, enjoy a round at the Ko Olina Golf Club, or simply luxuriate in paradise at Laniwai, the full-service spa.
6. Hard Rock Hotel Riviera Maya
The Hard Rock Hotel in the Riviera Maya allows families to relish in a luxury, all-inclusive resort the entire family will always remember. The Hard Rock Roxity Kids' Club gives your children between the ages of 4 and 12 a space to enjoy activities, games, crafts, and music and it also offers an additional nanny service available by reservation.
Parents can take advantage of the many adult-only amenities while their children enjoy the kids' club or the whole family can head to the Rockaway Bay water park, which features slides for kiddos of all ages. This stunning resort has a kids' pool and family pool, as well as a number of dining and room options.
7. Sensira Resort and Spa
The Sensira Resort and Spa in Riviera Maya offers a luxury getaway for the whole family. It has an oceanfront infinity pool with activities, a family-friendly pool, and an adult-only pool with a hydromassage tub. The resort features clubs for children. The Baby Explorer Club is for kids as young as 18 months to 3 years old and the Adventure Club is for kids 4 years and older.
Teens can spend their time at the Emoji Teens Club, which has video games, virtual reality, foosball, ping-pong, air hockey, billiards, and much more. This resort provides zip-line adventures, a mini-golf course, tennis, and more. Meanwhile, adults can hit up the adult-only S-Club nightclub, enjoy some time relaxing at the spa, or take an excursion to see the local attractions in Cancun and Playa Del Carmen.
8. Club Med Sandpiper Bay
Club Med Sandpiper Bay calls itself Florida's best family all-inclusive resort and prides itself on the amount of sports offerings it has for children. Kids' clubs start as young as 4 months old with the Baby Gym at Baby Club Med, as well as circus, golf, and tennis from 4 years and up at Mini Club Med.
Sandpiper Bay features a Sports Academy with top-ranked coaches and an adult-exclusive infinity pool with a dedicated bar. This resort is conveniently located between Miami and Orlando, so you can take advantage of other activities and attractions in the area.
Vacations should be fun and relaxing for everyone in the family, which is why you deserve to splurge and book one of these awesome all-inclusive resorts complete with a kids' club!
Editors' Recommendations