Your child is finally turning 1, and it's time to plan their first birthday party. This is exciting! While certain parts of the party planning are simple, such as day, time, and theme, others, like the menu, can be more complicated. What birthday party food ideas can you wrangle for your little one's first birthday party guests?
Unlike older-kid parties, a first birthday party typically has a mix of adults and children of various ages. Since most guests are way past formula and baby food, first birthday party food needs to have a multigenerational appeal. And with the emphasis on healthy eating these days, it's safe to assume most guests will prefer healthy options for themselves and their kids. This means you need to provide a tasty menu that's healthy and inviting to adults and kids.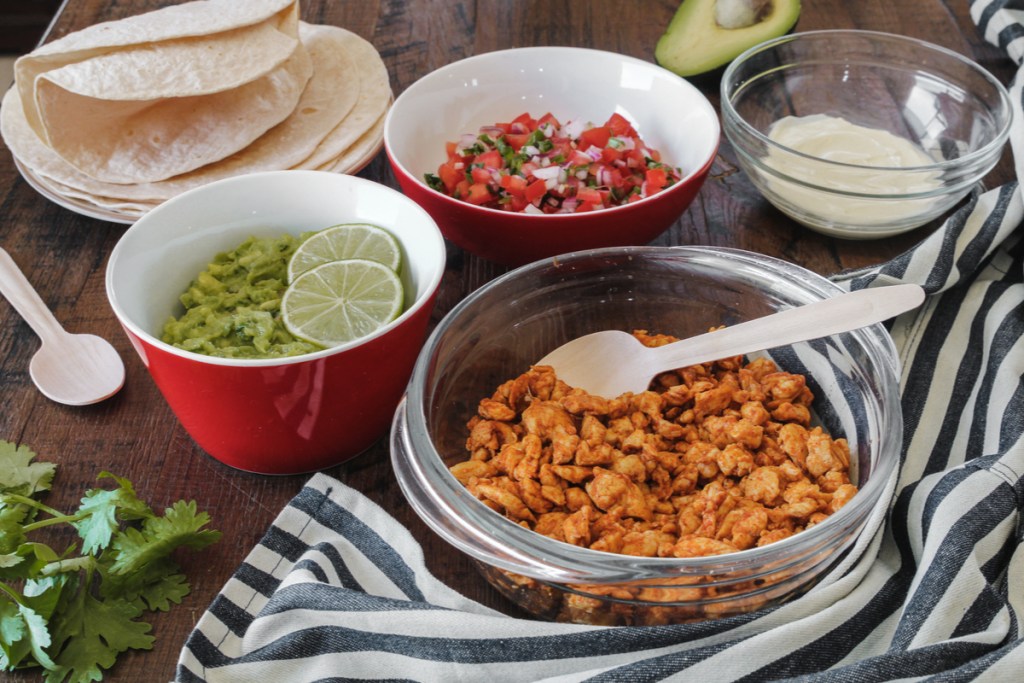 Taco bar
One of the most beloved birthday party food ideas (on a Tuesday or any other day) is a yummy and healthy taco bar for the guests. Tacos are a low-stress menu item that is a hit for guests of all ages. Make hard shells and soft tortillas along with all the typical fixings like lettuce, cheese, tomatoes, guacamole, peppers, and sour cream available — as well as a lot of napkins.
In addition to ground beef or chicken, also include a big bowl of black beans for vegetarian guests. Black beans taste fabulous as a taco's main ingredient. Add in a bowl of Mexican rice. Guests can fill a taco or have it as a side dish. Tortilla chips and salsa are a perfect pick for appetizers.
With a variety of taco bar ingredients, you can cater to the different tastes of your guests. Kids love tacos even if theirs are as low key as cheese in a shell.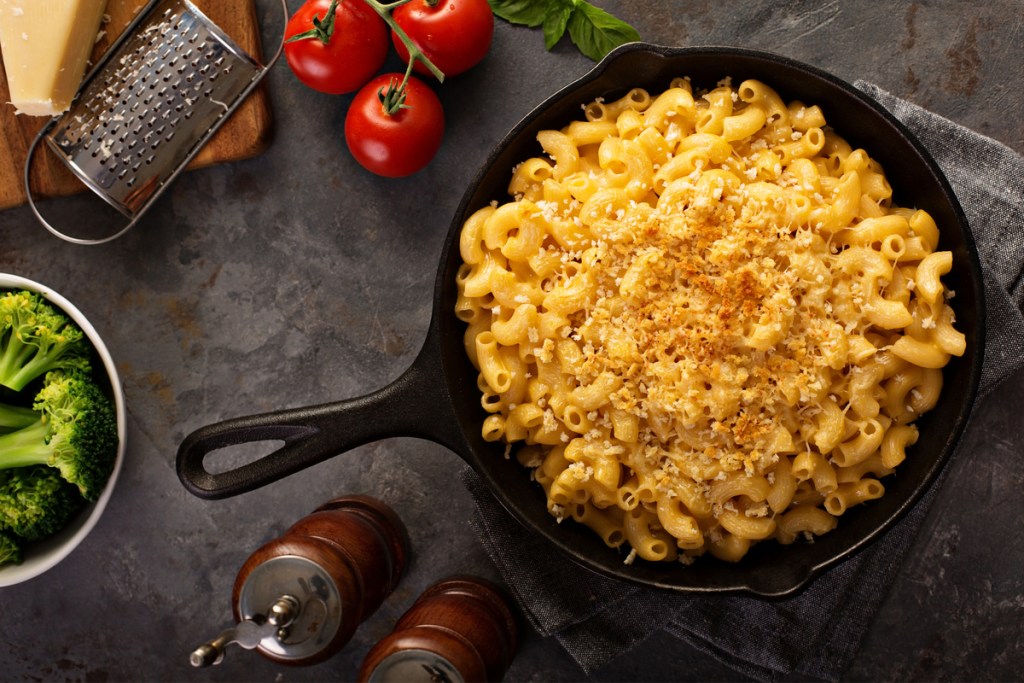 Mac and cheese bar
Another crowd-pleaser and the top of everyone's list of birthday party food ideas is mac and cheese. Now, you're thinking mac and cheese isn't t healthy, but there are delicious recipes to the contrary floating around on the internet. By using skim milk, low-fat cheese, and vegetable broth, the mac and cheese becomes healthier without sacrificing taste. Mac and cheese is a kiddo staple because it is, well, macaroni and cheese. How can a dish made of those two kid faves fail to be a crowd-pleaser?
Make mac and cheese more grown-up friendly by putting out a mac and cheese bar. In addition to a platter of mac and cheese, set up a table of inviting toppings including crushed garlic, salt, pepper, tomatoes, onions, peppers, breadcrumbs, broccoli, bacon, pepperonis, chives, basil, and an assortment of cheeses. It becomes a vegetarian-friendly dish, and guests can create their own personal mac and cheese to taste, whether it's plain or packs a punch. Whether this is the crown jewel of a list featuring first birthday party food ideas or any age, it will surely stand out.
Burger bar
If you're having a backyard first-birthday party for baby, stick with a barbecue theme and have a make-your-own burger menu. For the kiddos, grill up small hamburger patties and pair them with slider buns, so the burgers are easier for younger kids to eat. If you have vegan or vegetarian guests, grill black bean burgers. You can make them or use one of the tasty frozen black bean burgers available at the supermarket.
Add tasty burger bar fixings like cheese, tomatoes, lettuce, bacon, onions, avocados, sauteed mushrooms, and pickles. Be sure to have barbecue sauce, ketchup, and mustard on hand to top off those burgers. For healthier sides, have a traditional salad, a fruit salad, and a veggie platter. For younger guests, set aside sliced fruit like strawberries and watermelon along with carrots and celery, since kids aren't usually fans of mixing.
Pasta bar
Another kid staple that adults love among your birthday party food ideas is pasta. Since one pasta doesn't fit all, a pasta bar is a fun twist on this traditional meal that appeals to a variety of palates. Boil up a variety of pastas, from penne and elbow to ziti and angel hair. If you want healthier pasta options, add whole grain or edamame pasta to the bar. Edamame pasta has been making a big splash and is loaded with protein.
Next up are the sauces. A plain marinara is a must with kids, but you can also be daring and have bowls of pesto, ragu, and Alfredo. Cook up your own or make it easy on yourself and use a delicious array of jarred pasta sauces.
For healthier toppings, offer a selection of grilled chicken and steamed veggies. Traditional pasta toppings include Parmesan cheese, chopped tomatoes, and basil along with garlic. For a more meaty fare, incorporate meatballs and sausage into your pasta bar.
Don't forget a lot of crunchy bread to nibble on. You can make garlic bread. For healthier bread, go with a multigrain loaf. Bruschetta is a quick, low-stress appetizer that fits in with the pasta theme of the birthday party menu.
Other menu ideas
Here's a short list of other ideas to add to your menu options for the little one's first birthday party. Each of these can include meats or be vegetarian.
Pizza
Mini sandwiches
Quesadillas
Your baby is 1, and it's a wonderful occasion you want to celebrate with family and friends. First birthday party food ideas don't have to cause anxiety. A taco, mac and cheese, burger, or pasta bar is pretty low-stress and appealing to different tastes. A straightforward, uncomplicated menu lets you set out the food and then step back and enjoy your little one's first birthday party. Now, just don't forget the camera and the smash cake!
Editors' Recommendations