Celebrating your baby's first birthday is a time to rejoice and recognize all the wonderful things that occurred in your child's first year. While it can be easy to feel overwhelmed trying to create the perfect party, you don't need to let the stress of planning your little one's special day get to you. We're here to help ease the worry and tension around your precious one's day with some practical tips and helpful ideas for your 1-year-old's birthday party.
Here are some sweet ideas for a 1-year-old's birthday party along with some pointers, tips, and tricks to help make sure the day runs smoothly.
Consider the time of year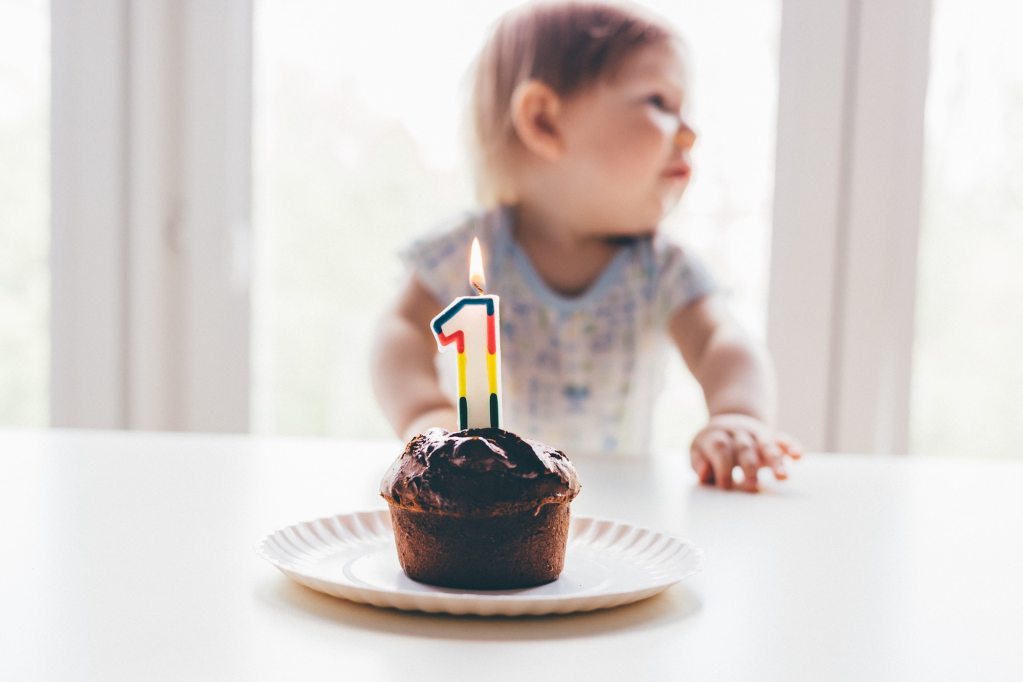 The time of year your baby turns 1 will greatly influence the venue, theme, attire, and decorations for your celebration. Just about all aspects of the party can be affected by the season your child was born, making it a large factor in the planning process. The time of year can dictate whether you can have an outdoor celebration or whether you will need to choose something weather friendly as well as lending different ideas for creative themes.
Choose your timing carefully
While you may envision a quaint afternoon party for family and friends, if that is going to interfere with nap time you may want to switch to an earlier time for your celebration. Many pediatricians, therapists, and experts urge parents to stick to their child's regular schedule when planning their first birthday party. By not wavering in their normal routine, including naps, parents will ensure a smooth party experience for everyone, most especially the guest of honor.
Sometimes less is more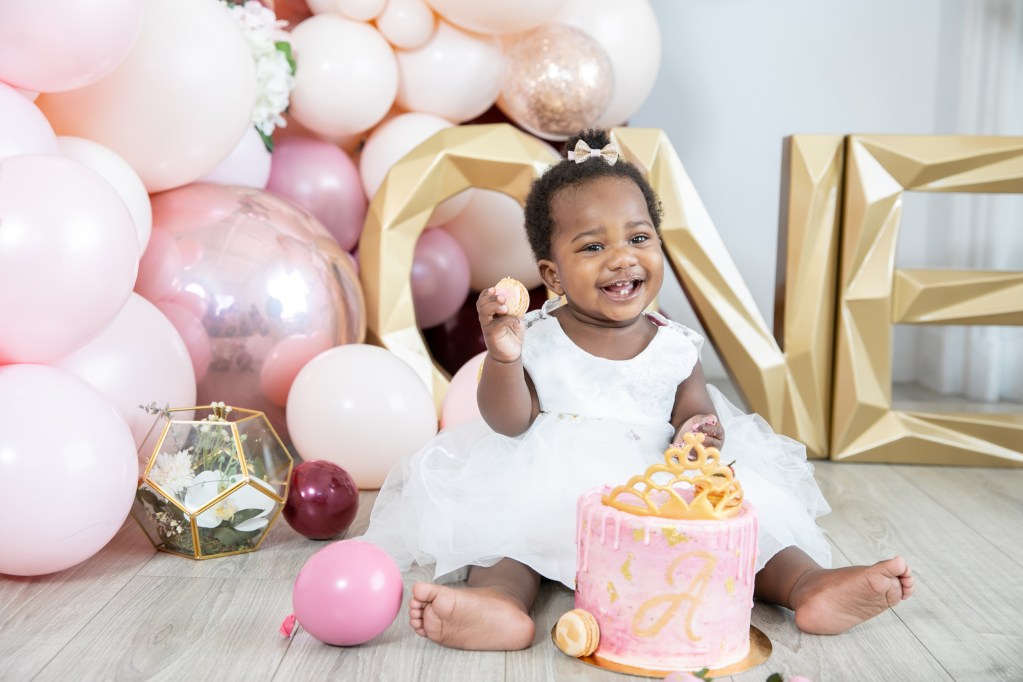 Making the guest list can sometimes cause undue anxiety for parents when brainstorming their baby's big blowout. It's important to remember that just because someone is related to the child does not mean they must be invited to their birthday party. Keeping guest lists smaller not only makes things easier on the parents, but it also makes the experience easier on their little ones, as well. Overstimulation, unfamiliar faces, their first real experience with sugary foods, and the excitement and buildup of the day can really get to children sometimes. While you may want to include as many people as possible for your child's 1st birthday celebration, sometimes it's best to limit the numbers to keep your child from being overwhelmed.
Location, location, location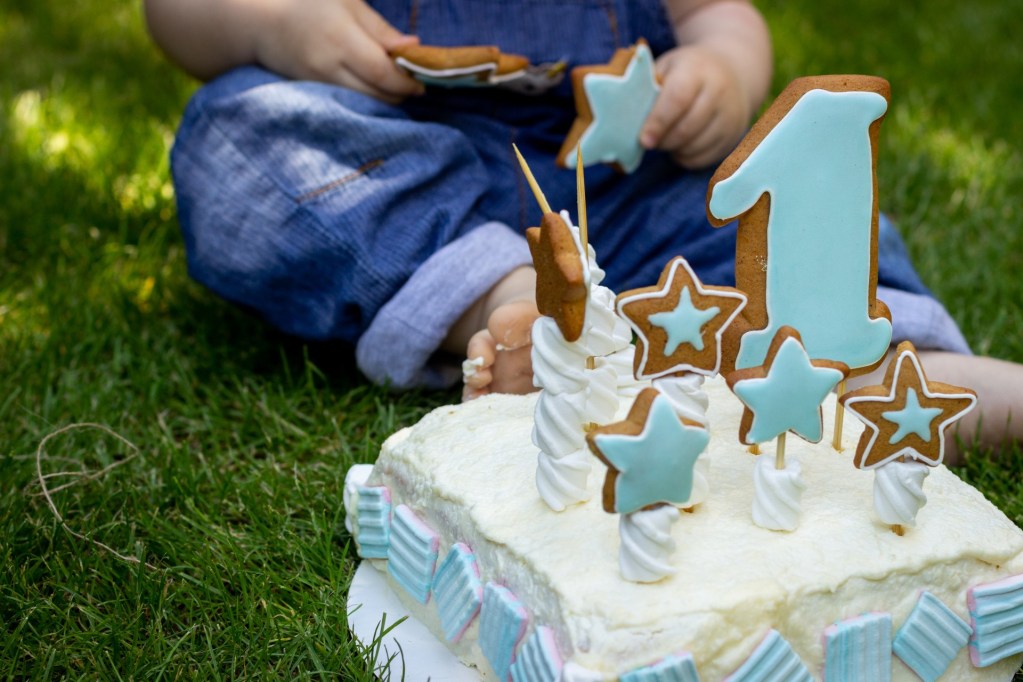 If you've started thinking about your baby's quickly approaching birthday, then you have likely debated about where to have the party. While the answer may seem obvious to some parents, to others, the options are a little overwhelming. When you get down to it and consider the tips mentioned above, the location of your baby's party will depend on the time of year, where it will take place, and the number of people that you plan to invite. The important thing to remember is you don't need to go broke trying to create the most perfect party ever. Can't afford a big venue? Not really feeling large crowds? Is your baby fussy around nap time? There is absolutely nothing wrong with having their party at your home — in fact, your home may be the best place to hold a party of this nature. Having your little one in their own familiar space can help soften the blow of seeing a lot of different faces and give them a sense of comfort during a bustling and energetic day.
Keep on smiling, baby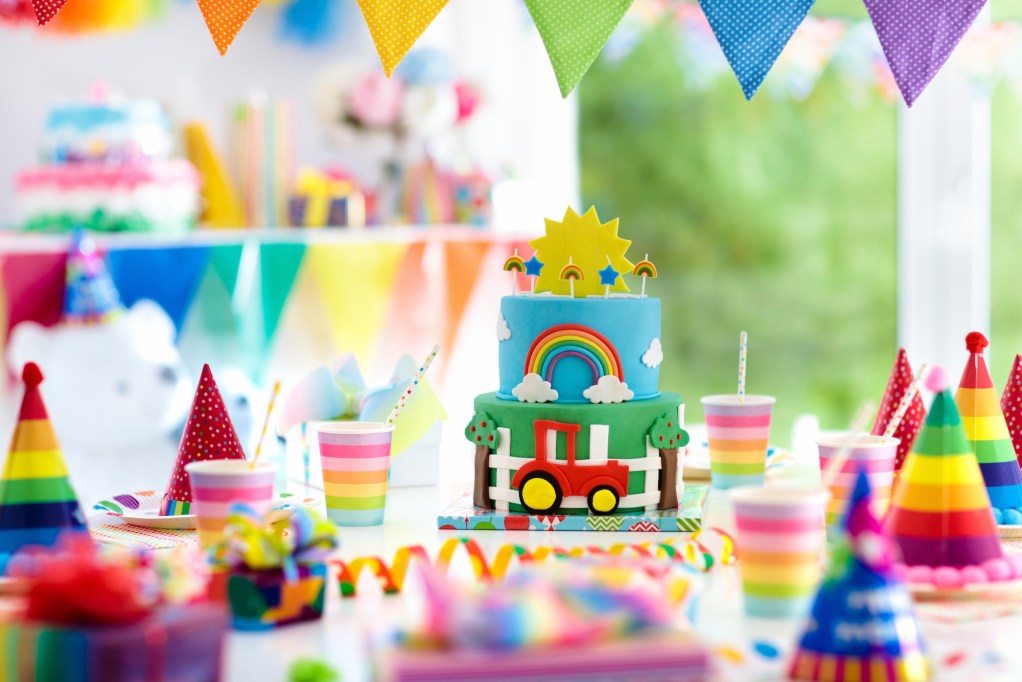 When it comes to first-birthday party entertainment ideas, there are the usual ideas such as magicians, balloon artists, and face painters. However, a 1-year-old's party doesn't necessarily need the extra fuss. One of our favorite entertainment suggestions for kids under 2 is an inventive DIY ball pit. It is extremely simple to put together and requires very little expense and prep. Simply purchase an inflatable swimming pool, something not too big or crazy expensive that you would use for your child in your front yard. Next, fill the pool with colorful plastic balls like these, and let the babies go to town. These pits are great sensory tools and provide confined entertainment, helping ease the minds of worried moms and dads who might be having to watch their little escape artist more closely these days. You could take this idea one step further and color coordinate the ball pit balls' colors to match your child's theme. (As always, please keep a close eye on your children when playing in this kind of setup.)
From venues to themes and everything in between, a baby's birthday can feel exhausting. It can sometimes cause so much stress that parents don't have the opportunity to enjoy it with their little one, and that is something we can't stand to see. We hope you will take some of our tips and apply them to your own child's upcoming celebration with less stress and worry. Enjoying this milestone with your baby is a wonderful thing and should be enjoyed with minimal hassles and headaches. Now, more than ever, we are seeing a growing trend of "less is more." We hope you will be able to apply this to your own party planning and are able to sit back and relax while seeing the birthday magic come alive through your child's eyes. Celebrate, moms and dads — you've done a lot in a year. May it be the first of many more to come.
Editors' Recommendations