Is the Elf on the Shelf not helping keep the kiddos off the naughty list this holiday season? It's a big job to stay on the nice list all the time, and sometimes with all the holiday excitement, kids get carried away. Wouldn't it be great to have Santa on speed dial? Cameo has something even better — personalized Santa videos!
Yes, Santa is on Cameo. Believe it or not, there is Wi-Fi at the North Pole. The tech elves have helped Santa with his online skills. He's come a long way and now kids can actually video chat with Santa.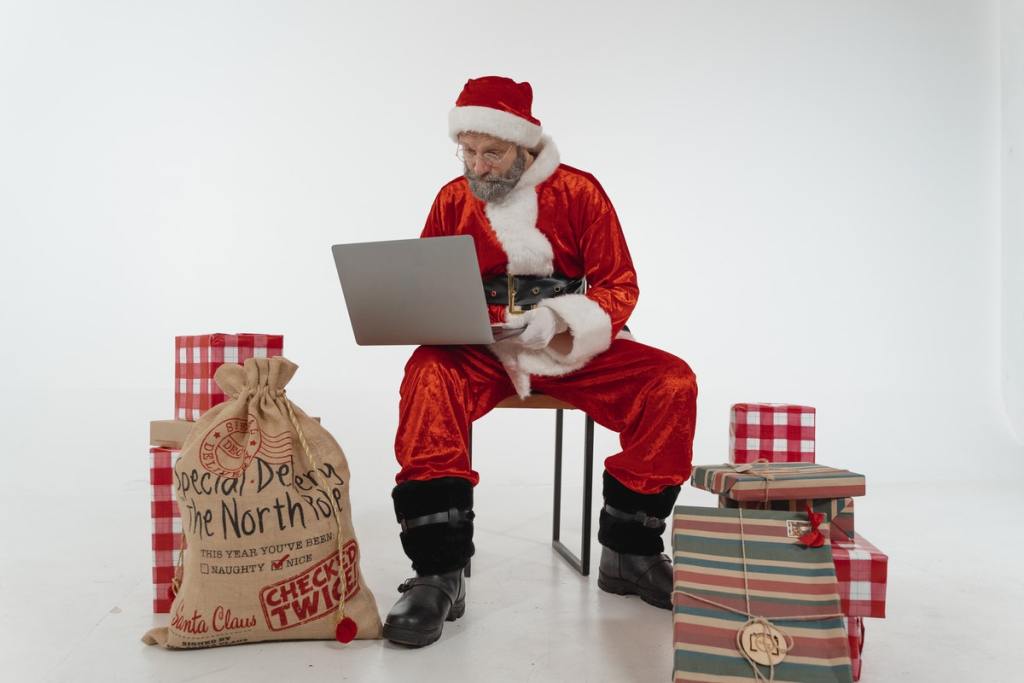 What is Cameo?
Santa has joined the long list of celebrities, athletes, and musicians sharing personalized videos through the website Cameo. The Cameo site launched in 2017 and offers personalized video messages as well as business videos, just in case those employees are acting like Ebenezer Scrooge and are desperate for a shot of holiday spirit.
How does Santa on Cameo work?
Booking a video chat or pep talk with Santa is simple. First, head over to the Cameo website. Then choose a personalized message from Santa for the kids for $40 by clicking on the icon. A business video for employees in need of more than a Hallmark movie is $150. You can send a message to Santa through Cameo for a dollar, but the site doesn't guarantee Santa will respond since he is on the Christmas countdown. If you prefer an animated version of Santa, Cameo can do that, too. An animated personalized video from Santa is $25.
Helping Santa spread his magic
Once you click on a personalized Santa video, you'll need to fill out a detailed request to give the big guy in red a guiding hand. Santa needs information like your child's name, who the Cameo is from, and how your family is celebrating Christmas, along with something special about your child you'd like Santa to know.
When does the Santa video arrive?
It is Santa's busy season, so it will take seven days for your child's personalized Santa video to arrive in your inbox. Don't worry, though, just like Amazon, you can get it in 24 hours or less by paying an extra $20. There is also a $2 service fee for the elves. Cameo takes major credit cards and PayPal for payment.
Does Santa only do Christmas videos?
Of course not. Santa recognizes all December holidays and can do a personalized video for Hanukkah, Kwanza, birthdays, or any other special occasion. Just let him know on the request form. He can also do a holiday pep talk or a roast. A roast might be in order for older kids short on holiday spirit.

Ho, ho, ho
Keeping the magic of Christmas with a personalized video chat with Santa is a perfect way to generate some holiday excitement or remind kids to stay off that naughty list. It's easy to do with Cameo because remember, your Elf on the Shelf can only do so much.
Editors' Recommendations