Grandparents play such a special role in a child's life. Some grandparents live just around the corner and are able to spend a lot of quality time with their grandchildren while others aren't close by. Thanks to the magic of smartphones and social media sites, face-to-face chats help shorten that distance.
When the holidays roll around, it's a wonderful opportunity to give grandparents a noteworthy present. Sometimes finding just the right gift isn't as easy as it should be, however. How do you buy gifts for the grandparents who have everything? The key to finding the ideal gift for grandparents is to think small, because the most thoughtful gifts don't always come with the biggest price tag or in the largest packages. Here are the best gifts for grandparents under $20 that are guaranteed to warm their hearts.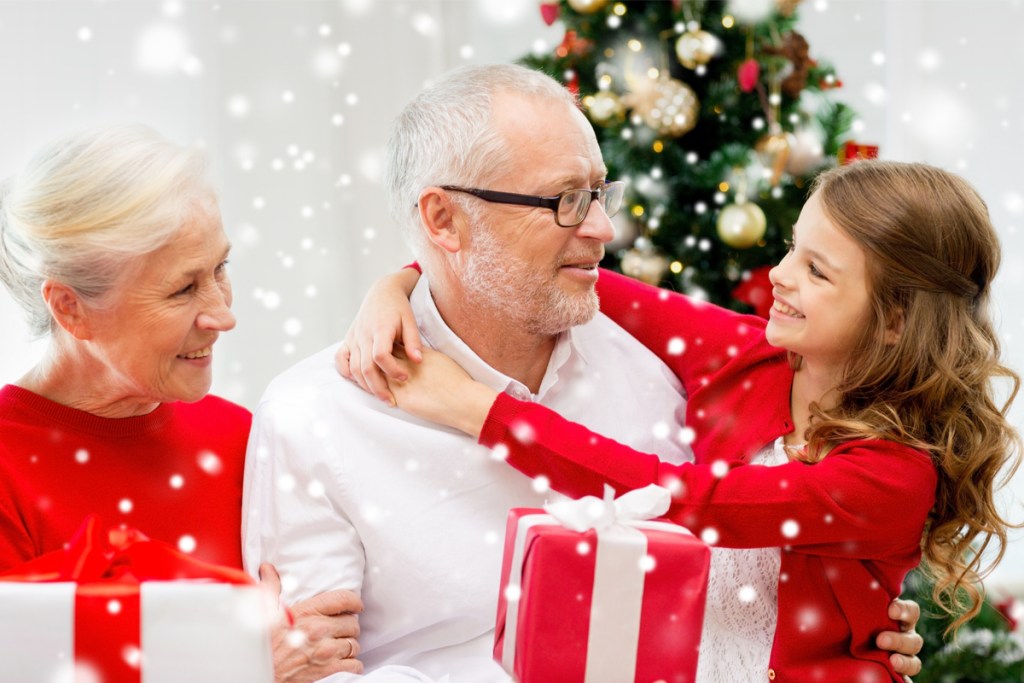 What to get grandparents for Christmas
Nothing says happy holidays to a grandparent more than receiving a picture of their grandchild already in a frame. A framed photo is super simple for grandparents to hang on the wall or display on a table or dresser. Print out updated pictures of the kids or pose for a special one just for the holiday gift for the grandparents.
Social media is a wonderful place to post pictures of the kids and all their milestone moments, but unless grandparents are social media savvy, they may be missing out on some of those cool captures. Put together a scrapbook of the kids from January onward. This photo book will make a treasured keepsake for the grandparents they can enjoy all year round. This is a perfect pick for grandparents who live far away and may not be able to make it to all those games, concerts, and dance recitals in person. Plus, it's easy to import the photos on your phone directly into photobook creation sites.
For a truly unique holiday gift for the grandparents, try taking an eye-catching photo of the kiddos and having it customized to be displayed on a heart-shaped rock slate photo plaque. The custom-made plaque comes with a frame stand so it can easily be displayed on a desktop or dresser.
Grandchildren always have the key to their grandparents' hearts, and with this sweet World's Most Awesome Grandma and Grandpa key chain set from WSNANG, they will be reminded every time they use it.
Customize a mug for grandma and grandpa with the grandchildren's names for a thoughtful gift they will use every day. The mugs from DSM 10 are dishwasher and microwave safe and sure to bring a smile to grandma and grandpa when they open the cabinet to see it waiting for coffee or tea in the morning.
Sometimes one frame isn't enough because there are so many fabulous photographs of the kids the grandparents will love. Thanks to Combo Joy's Grandkids Spoiled Here frame, they'll be able to hang up multiple pictures. The hanging frame features six wooden clips for displaying photographs and even small art projects.
A refrigerator is a common place for everyone to display photos. Make it easy for grandma and grandpa with this magnetic collage picture frame from Wind and Sea. The frame fits five 4″x 6″ photos and hangs directly on the refrigerator door. Fill it will photos of the kids and pets for a sweet holiday gift.
Holiday ornaments are always a wonderful seasonal gift and grandparents will love the personalized touch of the Photo Snow Globe Ornament from Neil Enterprises Inc. The ornament is an actual snow globe. It's kid-friendly because the globe is made from plastic, not glass. Trim a photo of the kids to fit inside. The ornament comes with a red velvet ribbon for hanging.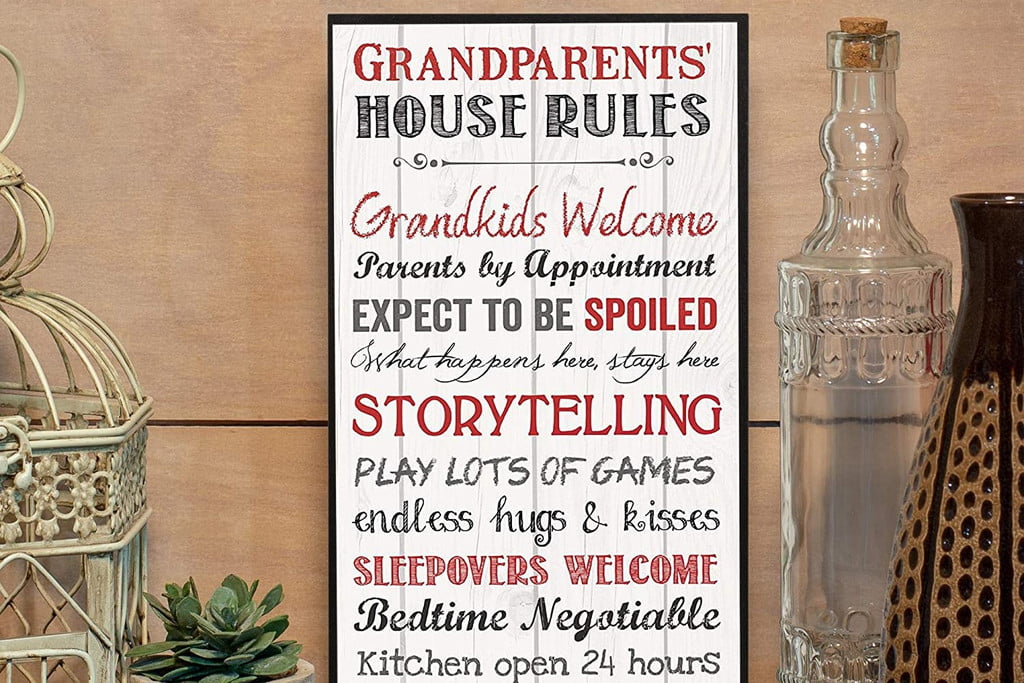 Spoiling the grandkids is to be expected and kids love it. Grandma and grandpa will get a kick out of this cute Grandparents' Rules wooden plaque from P. Graham Dunn. The rustic sign comes complete with a jute hanging rope.
With this customized wooden family tree, you can highlight all the grandchildren and great-grandchildren in one spot. The family tree plaque can be personalized with the names of all the grandchildren on small hearts. It comes complete with a stand to display the family tree on a desktop, mantle, dresser, or table.
Grandparents do so many wonderful things all year round, which is why you want to give them something special for the holidays. Sometimes the best gifts are the simplest ones that come straight from the heart. Personalized gifts like picture frames, scrapbooks, ornaments, mugs, and even key chains are sure to bring smiles and be treasured throughout the year. Seeing the grandkids in a magnetic frame collage of the refrigerator door is the gift that keeps on giving. With these holiday gift suggestions, you are sure to find one or more for the grandparent in your life who has everything.
Editors' Recommendations